Your Jewellery Care Guide
Invest In Aftercare: How To Treat Your Jewellery
Everything you need to know to keep your pieces shimmering
---
At Calexico, we love our jewellery. To us, a curated necklace or intentional earring can completely elevate a look. Often with jewellery, we can give our forever pieces or heirloom items VIP treatment. However, not all jewellery needs to be for special occasions, and with a little love even our everyday pieces can last a lifetime.
As we live in our jewellery, we've become experts over the years at taking care of our precious metals. Check out our round-up of our best tips and tricks to keep all your pieces shimmering.
---
---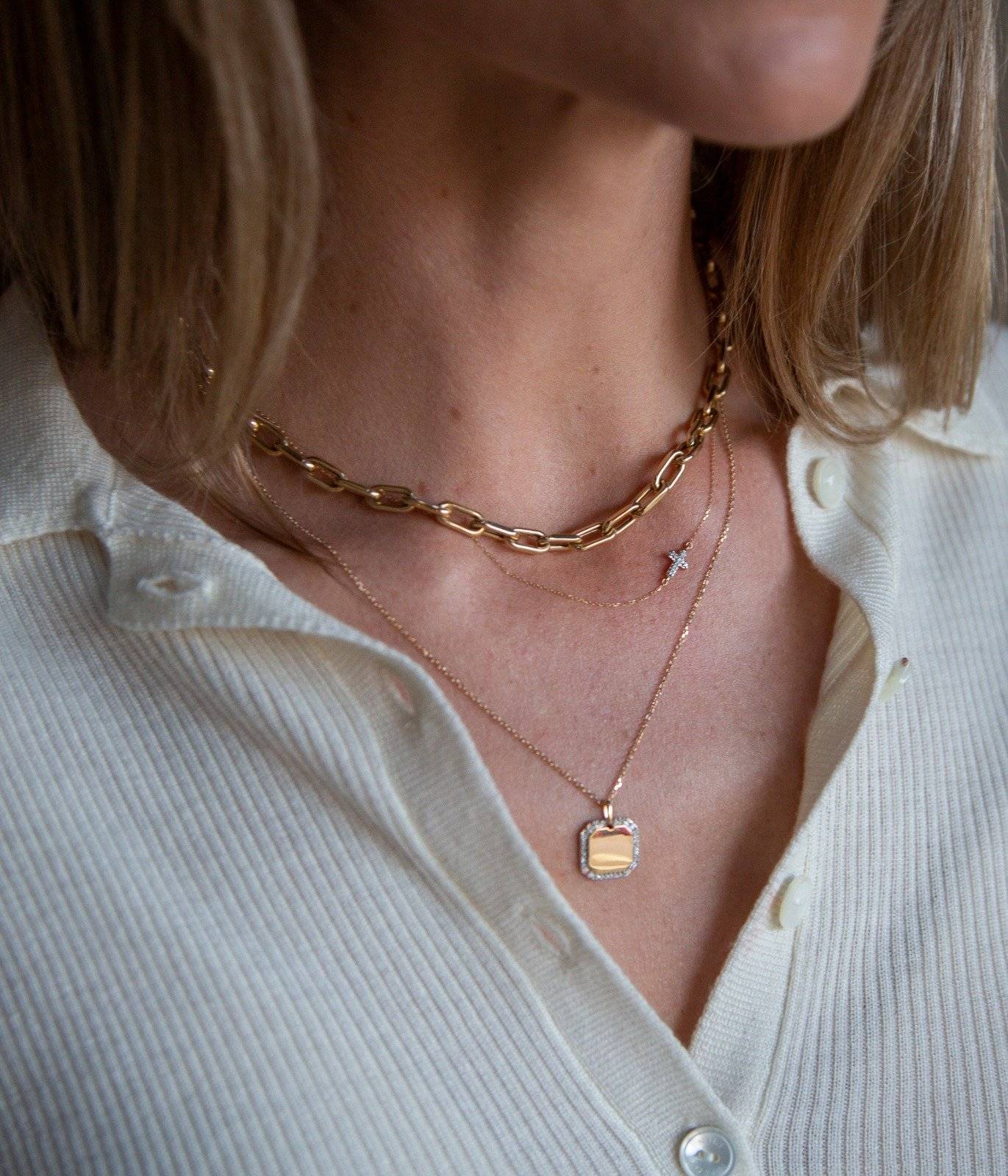 Regardless of its hue, solid gold is a precious metal that does not oxidize or discolour. Also, the higher gold's carat the softer and more delicate the piece will be. Gold's colour comes from the other metals it is mixed with, so if you are looking for a more durable piece -- then you'll find the rose and white gold are more resilient than yellow. However, a little TLC will protect any of your gold items for years to come.
How to Care for Your 14K Gold
A soft-bristled toothbrush, some warm water, and a detergent-free soap are all you need to give your jewellery the Midas Touch.

Follow with a light buff with a clean cloth.

On days, you're not dripping in gold, store them in a dry safe place.
---
---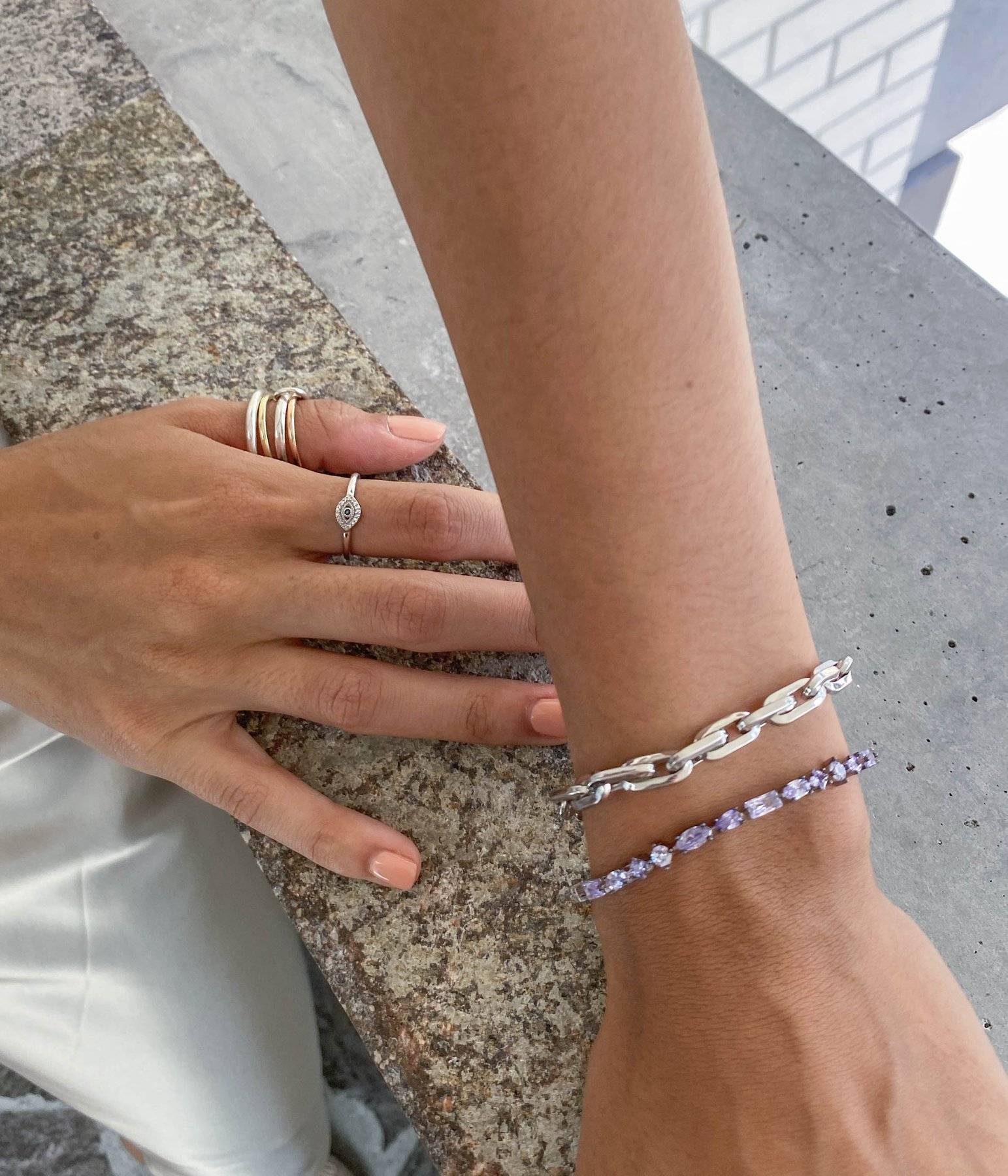 Okay, so unlike gold, sterling silver -- even if it's 925 stamped -- can oxidize when exposed to the elements. Silver is definitely a softer metal and you'll want to keep it away from high heat to avoid it distorting its shape. If you do run into some warping issues, we offer resizing and reshaping.
How to Care for Your Sterling Silver
Whether you are going for a run or running a bath -- silver is a no go. Take off any pieces before any exercise, washing your hands, or having a shower.

Always apply your fragrance, body creams, and even hair products before putting on.

Got some tarnished silver? Avoid warm water and soap but do polish with a clean cloth.
---
---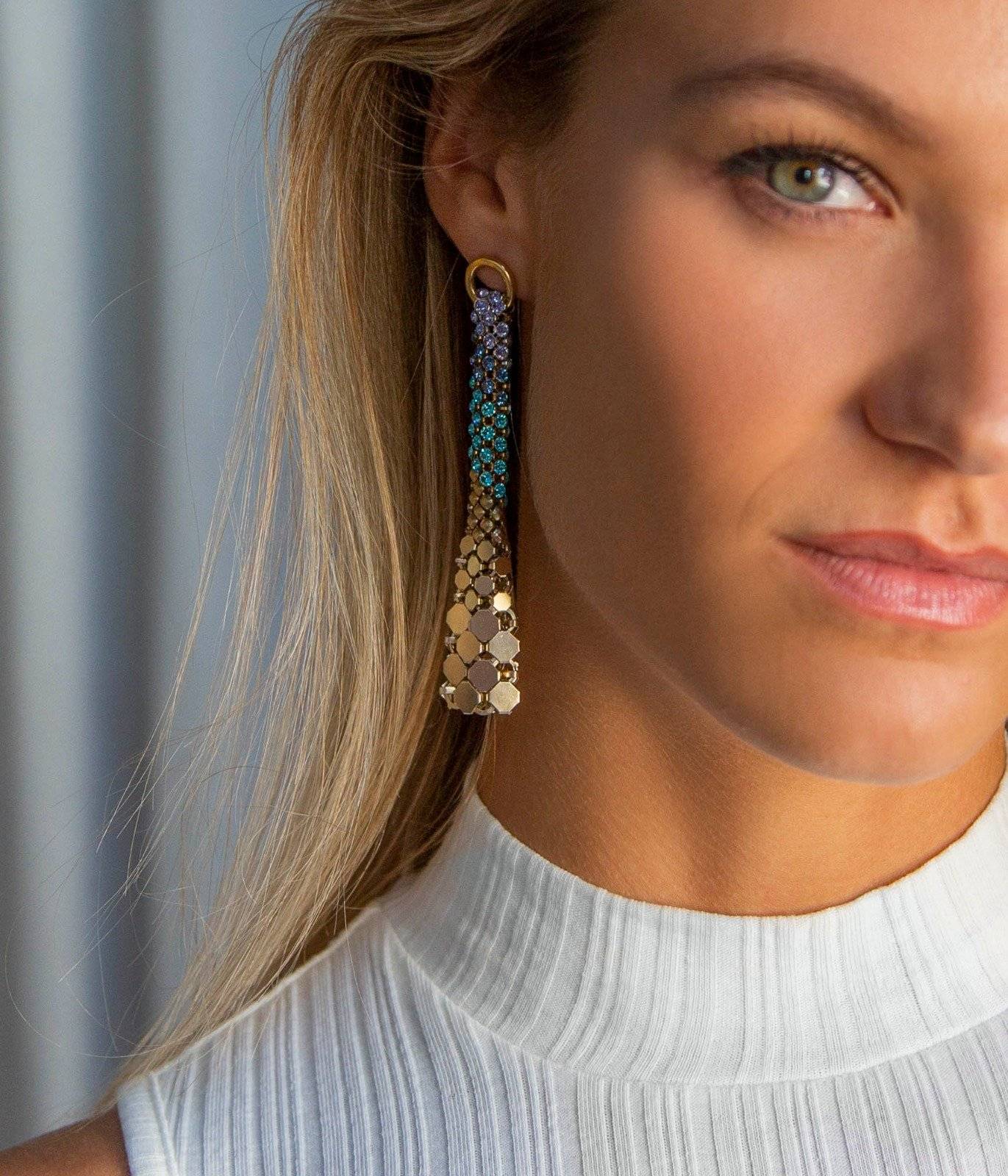 Whether it's a turquoise tennis bracelet or a red Swarovski drop earring, a pop of colour can completely transform your outfit. Extend the life of your stones with these simple preventative measures.
How to Care for Your Gems & Stones
Similar to gold, use detergent-free soap and warm water. However, gems are a little more delicate than gold -- so be particularly mindful of hidden chemicals and avoid extreme temperatures.

Also, there are some stones that don't mix well with ultrasonic devices. For example, emerald, onyx, opal, tanzanite, lapis lazuli and turquoise are all examples of stones that shouldn't be cleaned with ultrasonic devices as they can be damaged in the cleaner by the heat or the vibrations.
---
---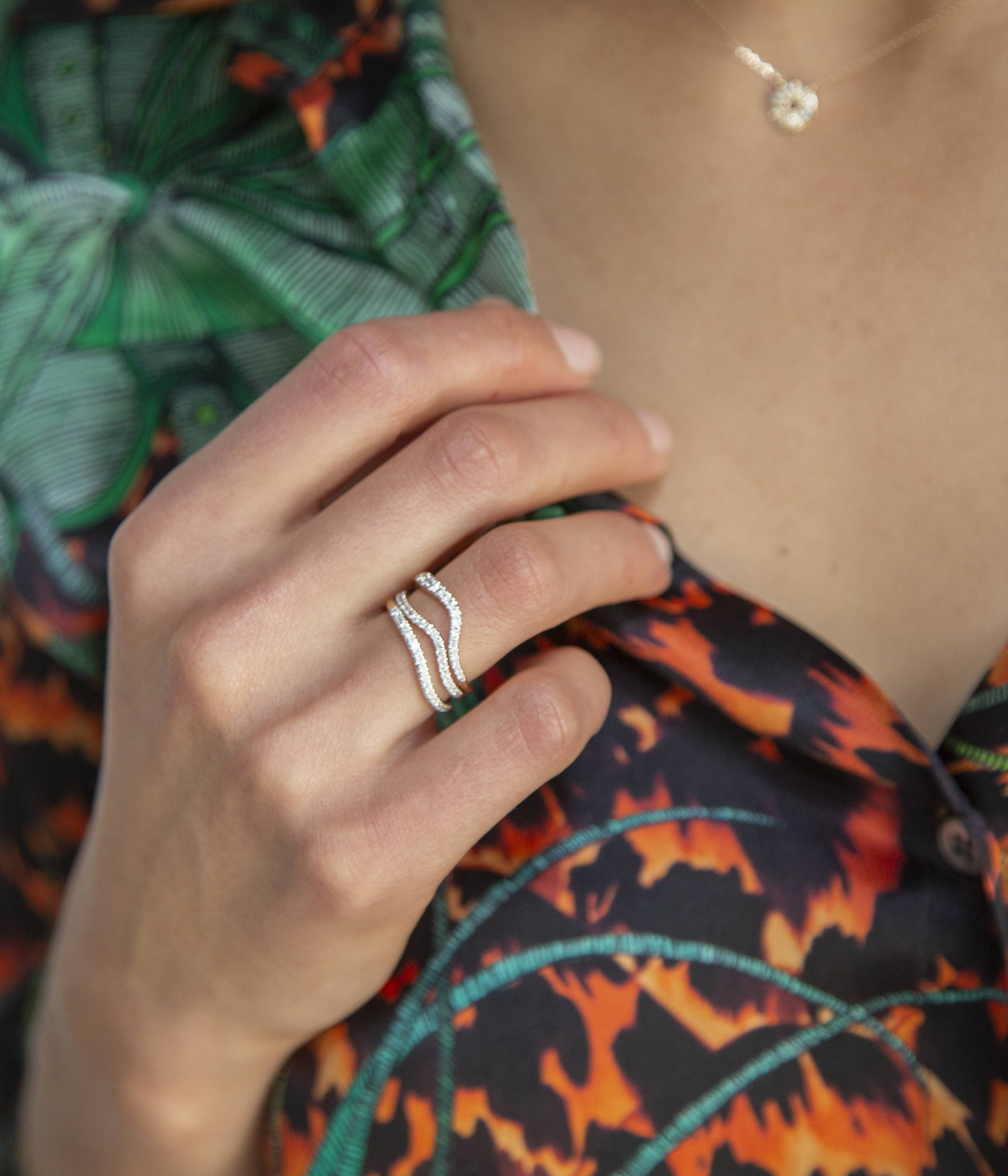 Diamonds are definitely one of our best friends - and although they seem fragile, diamonds are actually one of the hardest natural substances found on earth. Again, that doesn't mean they don't need some care. Get our advice for cleaning your diamonds and things to avoid.
How to Care for Your Diamonds
Our tried and true formula of soap-free detergent, warm water, and soft-bristled brush also applies here.

However, diamonds because of their setting -- do require extra dry time. For instance, we love a pave set diamond. A pave setting is not a type of diamond but rather a technique that sets small diamonds in small claws to create a big wow factor. Due to their intricacies, be sure to give them extra breathing room.

Also, contrary to popular advice, do not use steam or ultrasonic cleaners. This can damage the diamond.
Taking care of your jewellery takes less than 10 minutes -- but it can be something that's easy to forget. We suggest bookmarking this page and setting a notification on your calendar every 3 months!
---