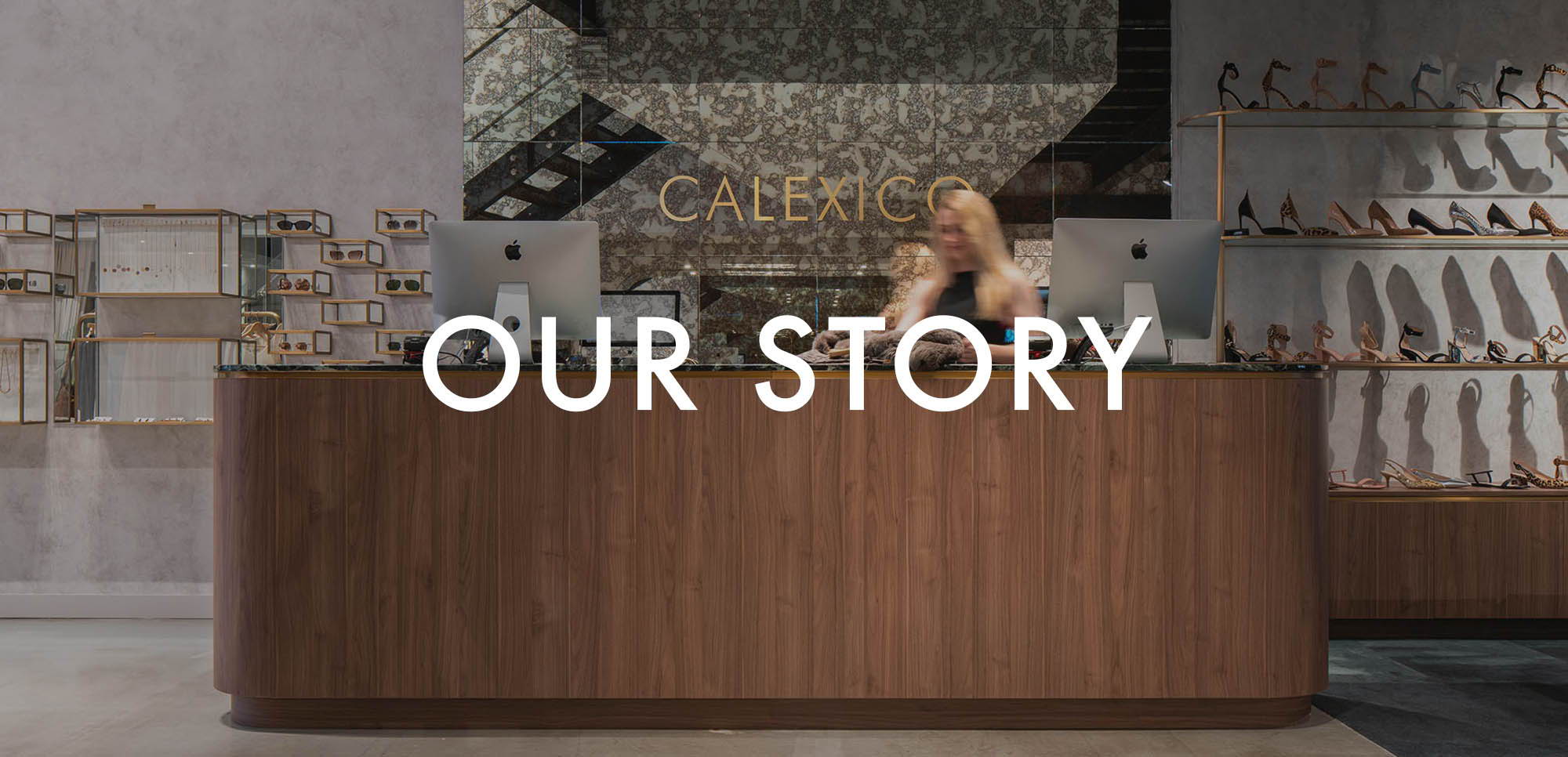 NESTLED IN THE HOME OF SUNNY BRISBANE'S ANSWER TO RODEO DRIVE, CALEXICO HAS MADE IT'S MARK AS THE LOCAL DESTINATION FOR INTERNATIONAL FASHION. HOUSING A MIRIAD OF 125 INTERNATIONAL DESIGNERS, SOME OF WHICH CAN ONLY BE FOUND AT CALEXICO, WE BRING THE WORLD OF FASHION TO YOUR DOOR STEP, WITH ICONIC BRANDS SUCH AS NILI LOTAN, ISABEL MARANT, JIMMY CHOO, ULLA JOHNSON, FORTE FORTE, & SO MANY MORE!
2020 MARKED CALEXICO'S 10 YEAR ANNIVERSARY SINCE OPENING ITS DOORS. RECENTLY EXPANDING THE WOMEN'S BOUTIQUE TO DOUBLE THE SIZE & CELEBRATING OUR MENS STORE'S 3RD BIRTHDAY. CALEXICO'S CONTINUING IMPACT IS A TESTAMENT TO OUR TEAMS EXPERTISE AND DIRECTOR, NICKY CHARMAN'S, INATE ABILITY TO KNOW HER LOYAL CUSTOMERS AND HAVE HER FINGER ON THE PULSE OF FASHION.
OUR EXPERT STYLISTS WILL CURATE OUR COLLECTION TO SUIT YOUR NEEDS AND FIND YOU THE PERFECT FIT! DID WE MENTION COMPLIMENTARY TAILORING IN-STORE? ENCOMPASSING A BLEND OF STRONG FEMININITY, ELEVATED ELEGANCE & TIMELESS FASHION, CALEXICO HOLDS EFFORTLESS STYLE AND THE ART OF DRESSING AT ITS CORE. WITH NEW ARRIVALS EVERY WEEK & EXCLUSIVE EVENTS, COME HAVE SOME BUBBLES, LISTEN TO OUR FAVOURITE MUSIC, & LET US FIND YOUR STYLE!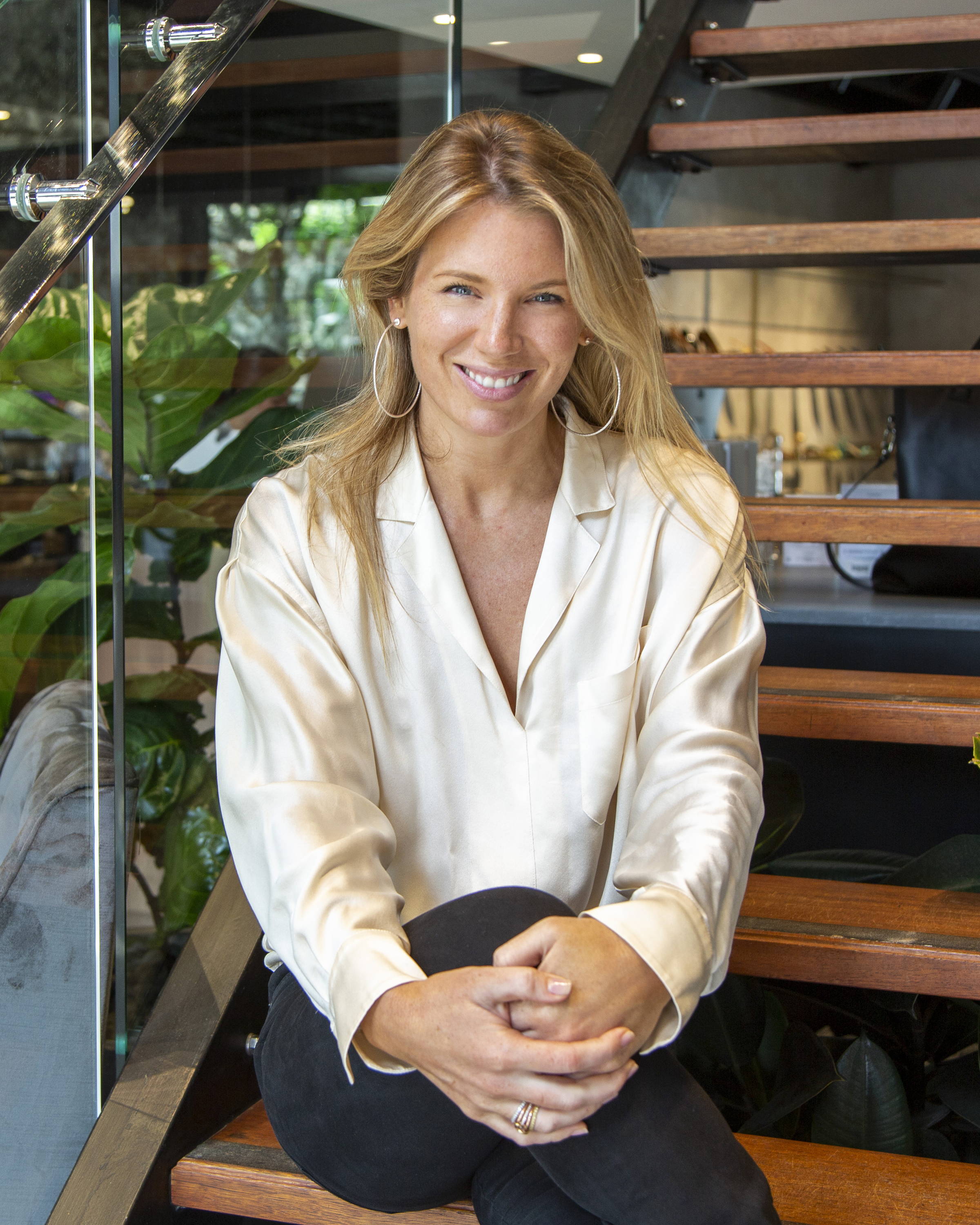 FUSING INTERNATIONAL LABELS WITH WORLD CLASS CUSTOMER SERVICE, CALEXICO IS MY CREATION OF A ONE-STOP BOUTIQUE FOR THE NEEDS OF EVERY AUSTRALIAN WOMAN.
CALEXICO IS ABOUT CREATING AN UNFORGETTABLE CUSTOMER EXPERIENCE. OUR EXPERT STYLIST WILL FIND WHAT YOU'RE LOOKING FOR, AND A LITTLE BIT MORE, WHILE GETTING TO KNOW YOU AND FORMING A GENUINE CONNECTION. OUR AMAZING CLIENTS RETURN YEAR AFTER YEAR FOR A PERSONALISED STYLING EXPERIENCE AND OUR SIGNATURE COLLECTION THAT WE HAVE BEEN CURATING FOR OVER 10 YEARS.
I HOPE YOU HAVE TIME TO STOP BY, HANG OUT AND HAVE SOME FUN WITH FASHION. COME IN AND EXPERIENCE CALEXICO FOR YOURSELF!

---
#CALEXICOCARES
AT CALEXICO, WE BELIEVE IN THE POWER OF GIVING. NICKY HAS HAND SELECTED TWO QLD BASED NON-PROFITS TO SUPPORT THAT ARE CLOSE TO HER HEART. WE ARE GRATEFUL FOR THE POWERFUL CONTRIBUTION THESE ORGANISATIONS ARE MAKING IN OUR COMMUNITY.
WE'VE SEEN FIRSTHAND THE IMPACT THAT FEELING GOOD IN AN OUTFIT CAN HAVE ON A WOMAN'S CONFIDENCE. FOR THIS REASON, WE HAVE PARTNERED WITH STYLING STATION WHO BRING COMPLIMENTARY STYLING TO ALL WOMEN. NICKY OFFERS HER PERSONAL STYLING SERVICES TO THE ORGANISATION AS WELL AS DONATING END-OF-SEASON PIECES TO FURTHER SUPPORT SUSTAINABLE FASHION AND SOCIAL JUSTICE.
FROM FLOODS TO DROUGHT TO BUSHFIRES, REGIONAL AND RURAL AUSTRALIANS ARE SOME OF THE MOST RESILIENT PEOPLE WE KNOW. IT'S THIS STRENGTH AND STOICISM THAT ALSO MAKES THEM LESS LIKELY TO REACH OUT FOR SUPPORT.
DROUGHT ANGELS IS AN ORGANIZATION THAT OFFERS ONE-ON-ONE SUPPORT TO FAMILIES AND FARMERS IMPACTED BY NATURAL DISASTERS. DISCREET, HEARTFELT, AND PRACTICAL THE ORGANIZATION DOESN'T OFFER CHARITY BUT INSTEAD FINANCIAL ASSISTANCE, A FRIENDLY EAR, AND A WARM HUG.