The 10 Commandments Of Denim
The 10 Commandments Of Denim
Rules you actually want to follow
---
Jean shopping can be a love or hate experience. However, with these rules, it's easy to tilt the scales heavily into the love camp. Finding an amazing pair of jeans is not luck, it's science. If you felt that you were cursed by the denim gods, we promise, it's not you - it's your jeans. Our team of denim experts has rounded up their top commandments to ensure every person can find their perfect-fitting jeans.
---
You've just invested in some premium denim, so obviously you want your jeans to keep their colour and fit for as long as humanly possible. Ironically, the golden rule to denim aftercare is actually less laundry. Over-washing can cause fading and shapelessness, instead, air out your jeans between washes. When you do need to wash them, always use cold water, turn jeans inside out, and avoid the dryer to avoid uneven shrinking.
---
Rather than squeeze in jeans shopping on your lunch break, block some time, and allow yourself to have fun with the process. It's easy to try on your first pair of jeans, hate them, and throw in the towel before you've even begun. The truth is that most of our clients need to try on a number of pairs of jeans before they find their favourite cut and colour. Book in with one of our stylists, pick their denim brains and explore a bunch of options that you may not have considered. Also, if you're in the store, feel free to hang out on the couch and have a chat and a coffee. Spending an hour in your jeans, especially sitting, can help you get a truer understanding of their fit.
Shop Citizens of Humanity's Sacha High Rise Jeans in Too Late
---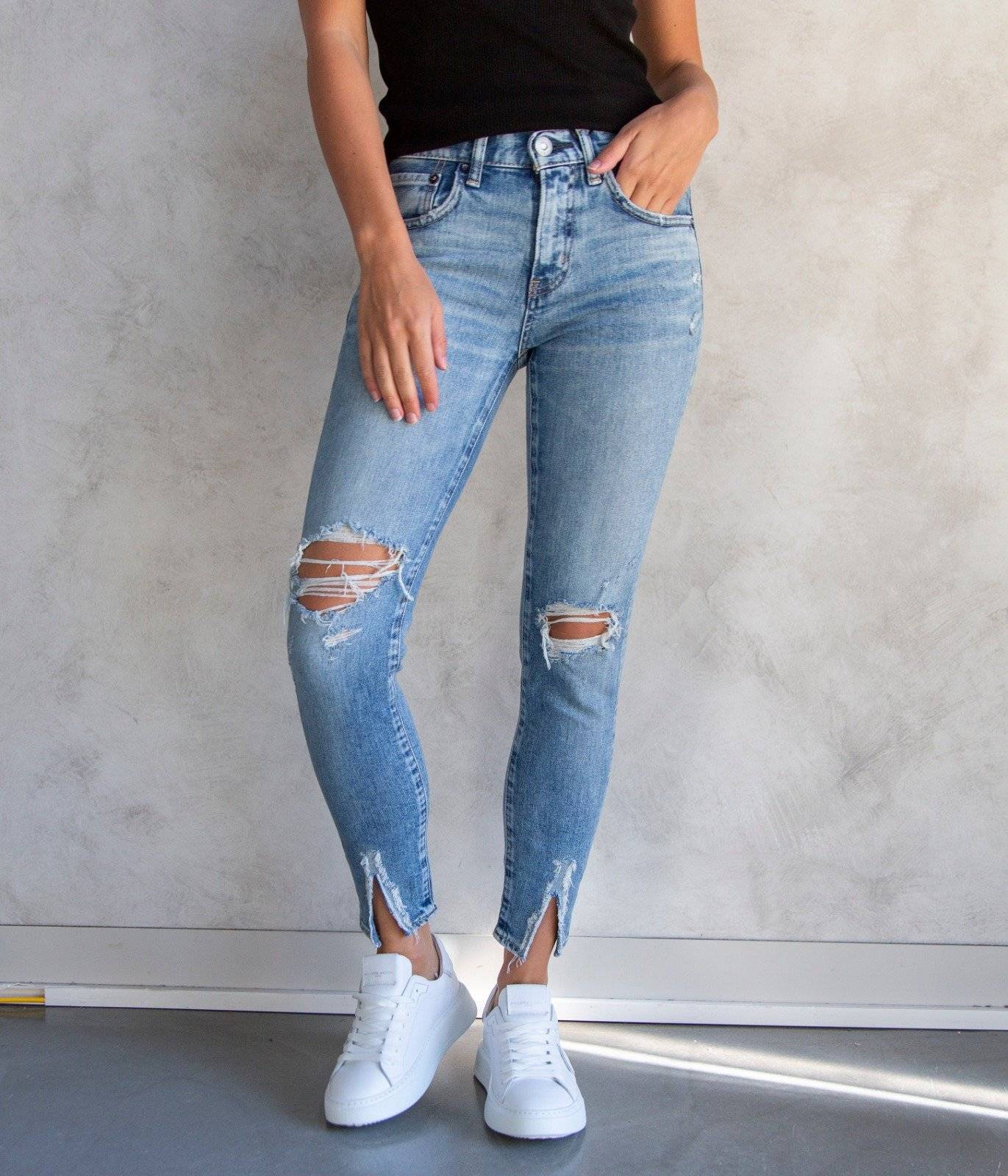 When it comes to sizing, jeans can be a bit flaky. You may be a size 28 in Citizens of Humanity our standard fit, a size 29 in Moussy due to the rigidity of the denim and shorter cut, and a size 27 in AG due to its elastane and stretch fit. We get it, it's confusing. It's one of the reasons that jeans are always a try before you buy situation. The moral of the story, if you've got to go up or down a size, don't stress, not all denim sizing is created equal.
If there's one thing to master about jeans in relation to your specific body shape, it's the rise. The rise describes the length from the inseam to the waistband and its amount of coverage. Our approach to the rise is Goldilocks-esque -- you've got to try the low, medium, and high to find the rise that's not too long, not too short, but just right for your body type. Also, be open to playing with different rises. Maybe you've been a high-rise lover all your life, only to find that a low-rise actually is more flattering to your silhouette. Stay curious and play with proportions!
Shop L'Agence Marguerite Coated Jeans in Black
---
We're all guilty of not stretching after working out. However, not embracing stretchy jeans is a denim sin. If you're a curvier shape, or if you live in jeans and do a lot of running around in your denim -- these jeans are made for you. Due to their four-way stretch, you'll get a lot of flexibility without too much give.
Shop Moussy Vintage's Tyrone Skinny in Light Blue
---
Yes, you're pregnant. No, you don't need to live in maternity wear. Jeans can feel as though they're the first thing to be culled from your closet. They're not. If you're a denim lover, these jeans will see you through your first trimester. Their low-rise cut and the advanced stretch fit are perfect for fashion-forward mums-to-be.
Shop AG's The Legging Soft Jeans in Super Black
---
Everyone needs dark navy jeans with gold stitching. An incredibly classic look, that's going to take you places. Perfect for a corporate box footy moment, a night out, and even a job interview.
Shop AG's The Legging Ankle in 10 Years Alliance
---
One of the biggest challenges we see our clients face is feeling that their jeans are too tight and going up a size. However, denim is going to give a little bit. Plus, if they are slim or skinny fit, they are meant to feel close to the skin. If you feel that you're never going to fit into them, you'll be surprised. Our professional advice? Employ the wiggle dance technique to get them on -- it works every time.
Shop Agolde's Nico High Rise Slim Fit in Cliffside
---
All of our bodies are unique. Every person is going to have a different leg to hip ratio. If you've found your perfect fit but the length is too long, utilize our complimentary tailoring. Our preferred tailoring method is called the on-off hem. Basically, we remove the hem, cut the leg to the desired length, and then add the hem back on to avoid the jeans looking obviously tailored. It's our denim secret superpower and it's available to all our clients.
Shop Citizens of Humanity's Olivia Zip in Chit Chat
---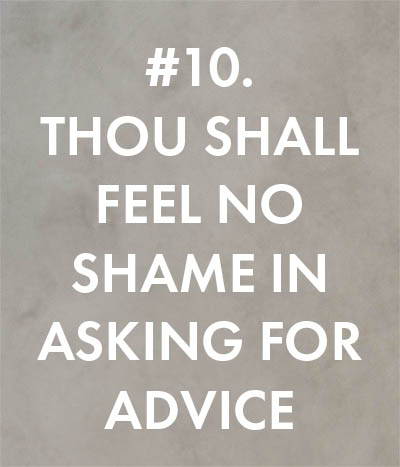 We're not going to lie, jeans shopping is tricky for everyone. Even for us -- and we're the experts! Our bodies change and at the start of each new season, we always take the time to block our calendars for a denim deep dive to ensure we've got our perfect fit and cut. So, please don't hesitate to come in-store, let us find your dream jeans, have some fun, and maybe even a glass of sneaky champagne.
---
---