The Story Behind The Nicky Belt
The Story Behind The Nicky Belt
Nicky gives us the lowdown on the origins of our Calexico Cult belt
---
Maybe you've spotted it at the footy, school drop-off, or Hellenika. The Nicky Belt is a Calexico cult classic and since its launch back in 2011, it has only grown in popularity and demand. We managed to steal five minutes with our Calexico Director, Nicky Charman, to learn more about the belt's origin and some exciting things on the horizon.
---
Q. Firstly, have you always had a penchant for belts?
Short answer, yes. For me, I've never felt fully dressed until I've got a belt on. Belt loops are there for a reason! Plus, depending on the style, a belt can transform a look by making a statement or pulling an outfit together. It's truly one of my favourite accessories.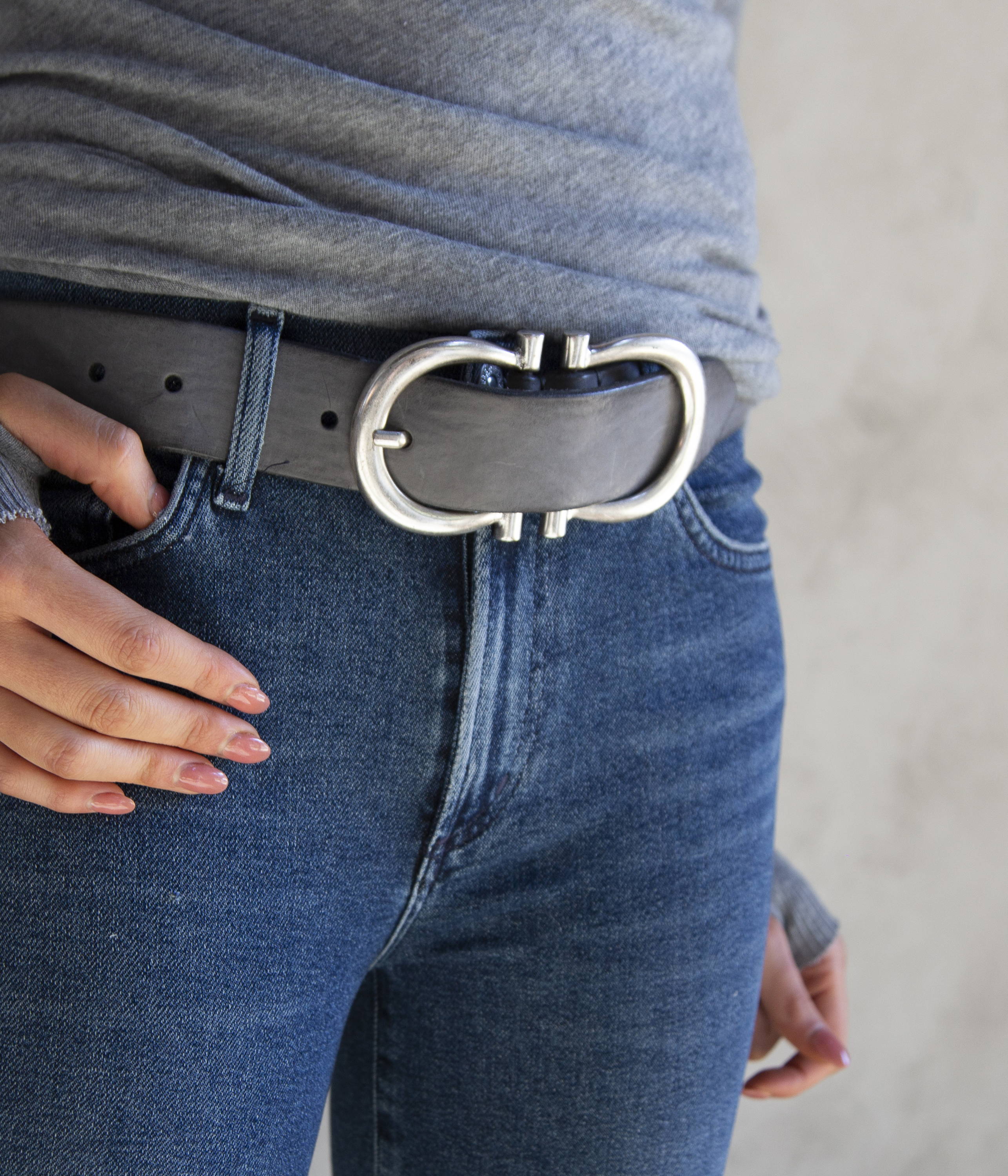 ---
Q. How did the Nicky Belt come to be?
As a kid, I was always a huge vintage fashion lover. On a trip to Paris, in a time before Calexico, I stumbled into a secondhand store in the eclectic 2nd arrondissement. My eyes landed on this stunning black leather belt with a double buckle. Immediately, I was hooked and didn't take it off for months.
Fast forward five years, I've opened Calexico and am back in Paris on one of my first buying trips (obviously, I'm wearing my vintage belt). This time, another twist of fate put me in a conversation with an amazing belt maker. As we were chatting, it occurred to me to ask him to make a version of the vintage belt for Calexico. The rest is history, as they say.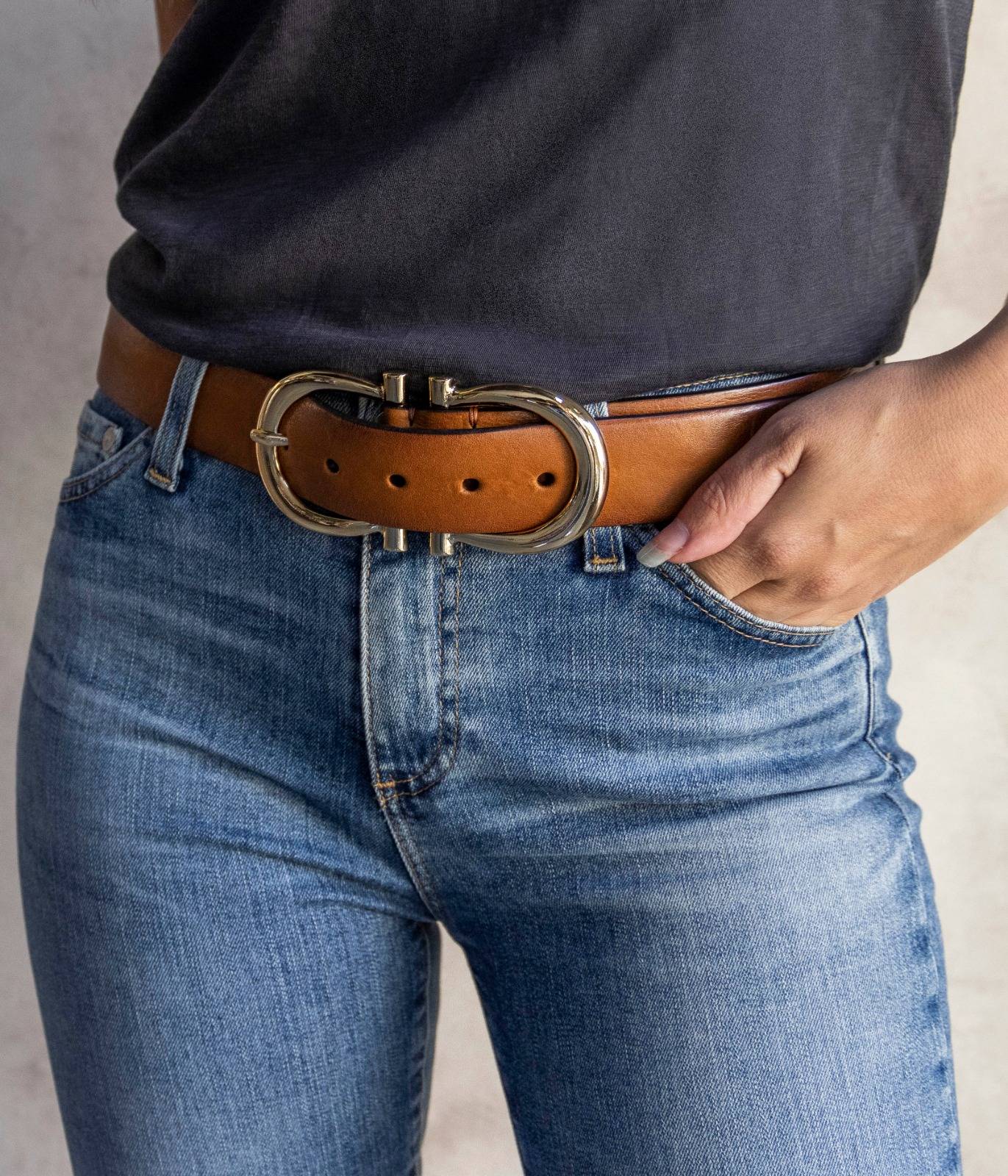 ---
Q. Why do you think the Nicky Belt has become so popular?
You can never can truly with fashion but if I had to guess, I'd say the unique symmetry of the hardware. The butterfly buckle is bold enough to make a statement but versatile enough to compliment any look. It's also very flattering because it takes up a bit more of the jeans and therefore makes your butt look great from behind.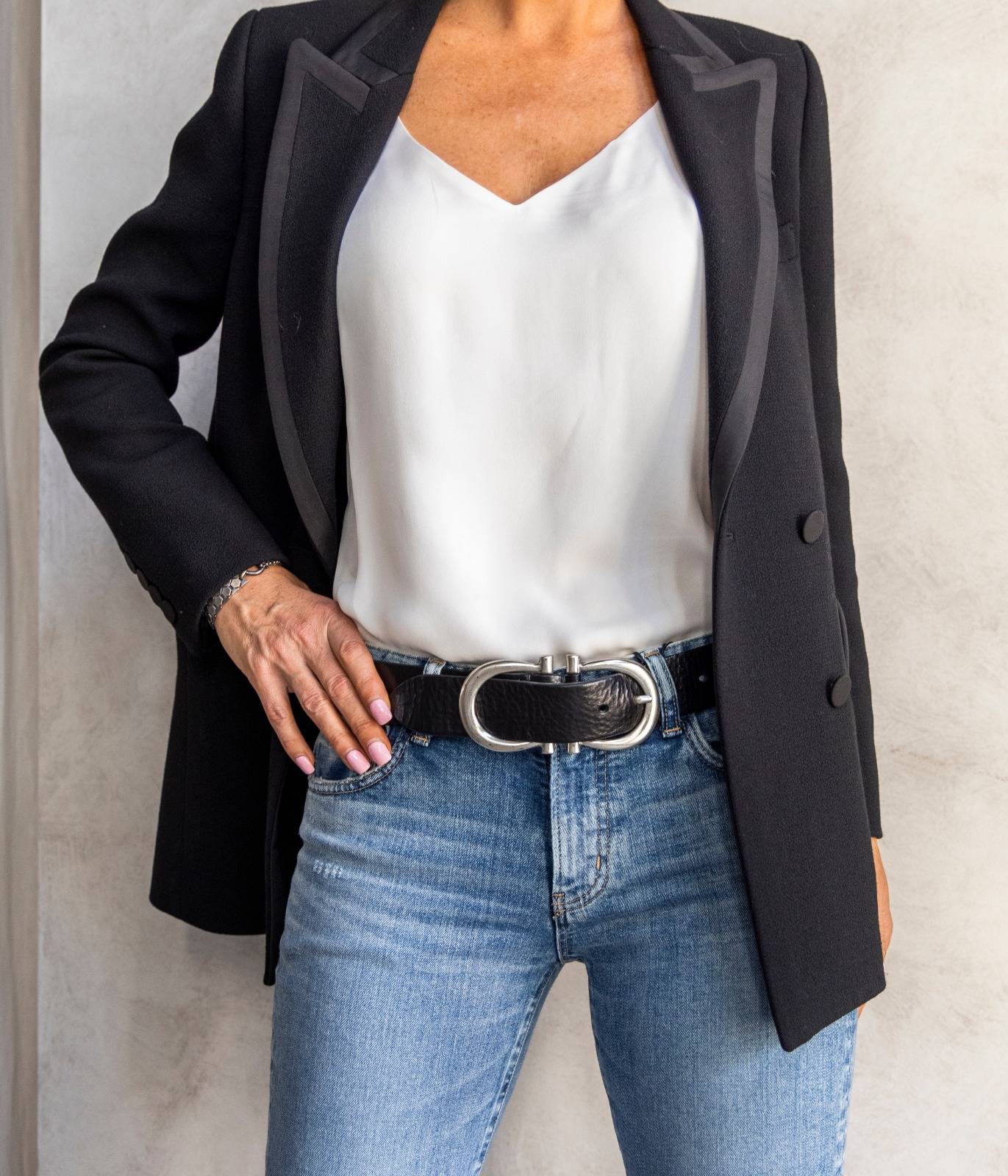 ---
Q. Where is the Nicky Belt made?
The belt is still made by the original belt maker in Florence, Italy. The reason we chose them is that they use Italian leather. You may have seen "Italian leather" stamped on some of your other items. This is because Italian leather is provincial meaning it's trademarked to protect the traditional knowledge and techniques of the craftsman. In my experience, the quality, love, and passion that goes into any Italian product -- but especially leather -- is incredible. Italian leather is also buttery soft and can more easily withstand wear and tear -- which is good because again, I live in mine.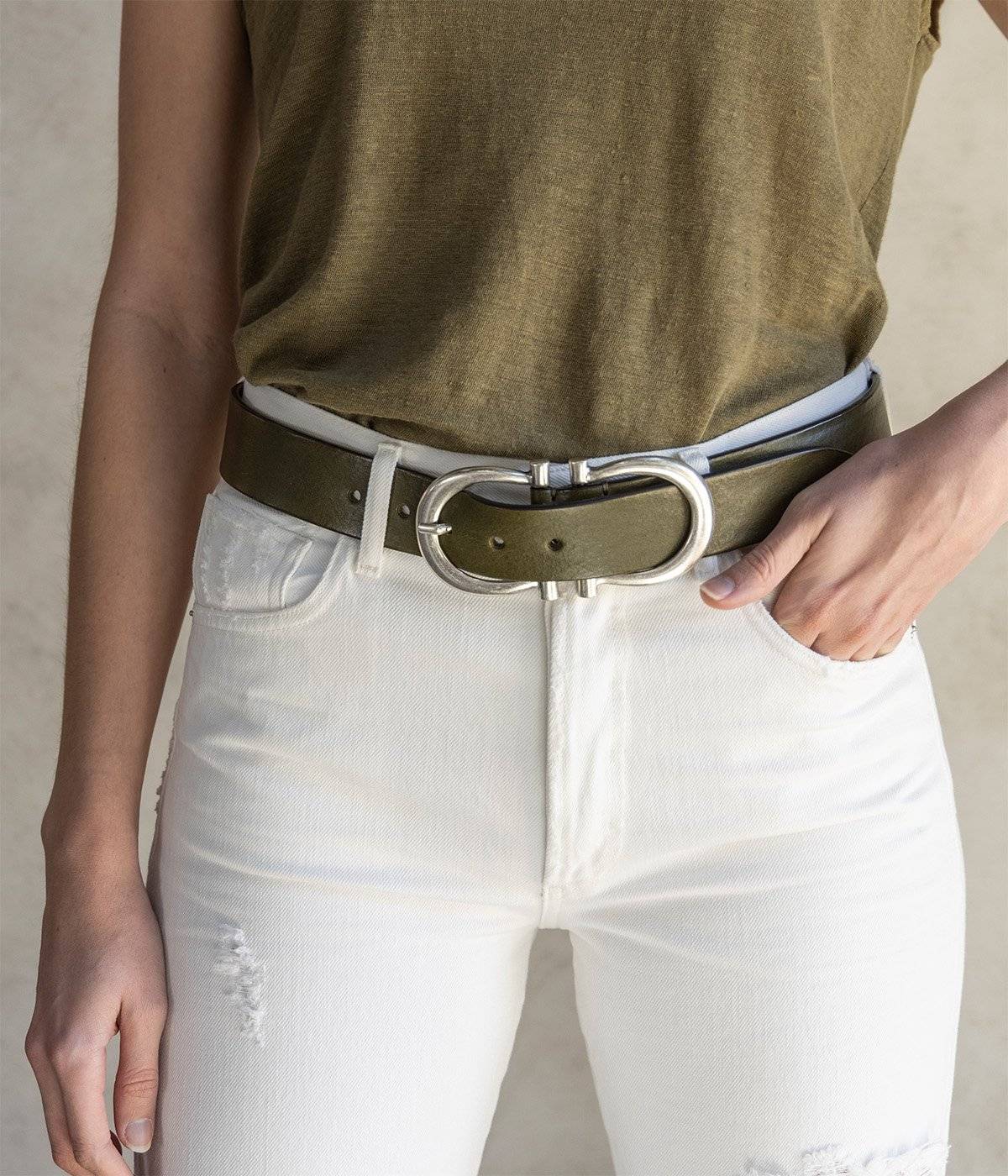 ---
Q. What are some Nicky Belt best-sellers?
The belt definitely (and intentionally) has a bit of a tomboy vibe and often the darker colours fly out the door -- especially, the navy and black. However, more recently, and definitely over summer, I've found that the Panna and the Pink are extremely popular. Personally, I love the leopard. It was a natural progression for Calexico. Pairing it back with white jeans really makes it pops and instantly dresses up an off-duty outfit.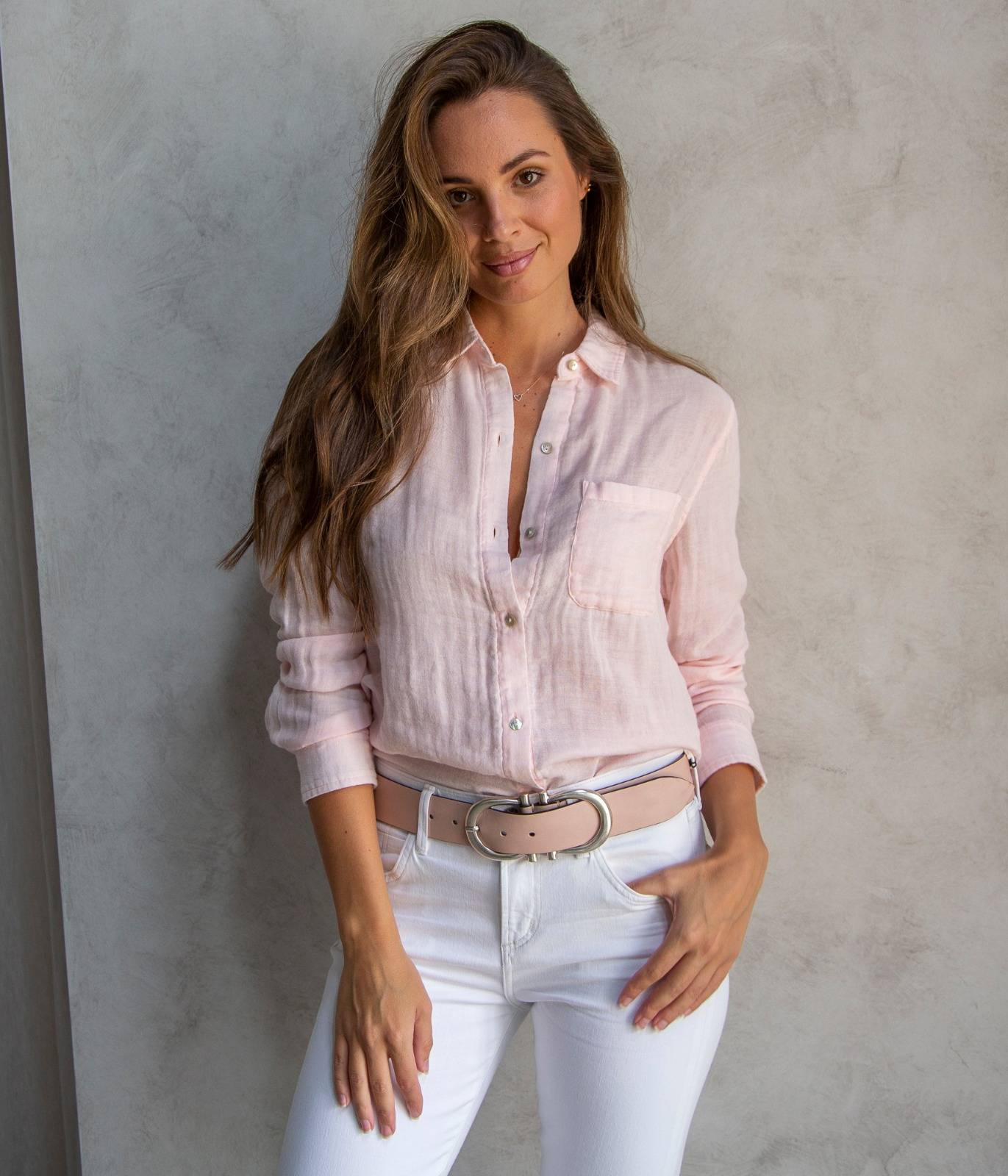 ---
Handcrafted, classic, and timeless. The Nicky belt will last a lifetime and is guaranteed to become one of your favourite pieces now and for decades to come. Ready to invest in your first Nicky Belt or add another to your collection? Explore all of our colours and prints below.
---