The more we discover new jewellery designers and learn their stories and craft, the more we appreciate the true artisanship involved in making them. Our latest accessories drop is no different – and has left us speechless in-store. From the moment they arrived at the boutique, there were audible oohs and ahhs from all the stylists and teams. Rooted in legacy, creativity, and elegance, these are the pieces you'll love forever, and then hand down to your daughters and nieces. Personally, we'll be choosing a little something from each of these designers and gifting them to ourselves and loved ones in all of them this holiday season and beyond.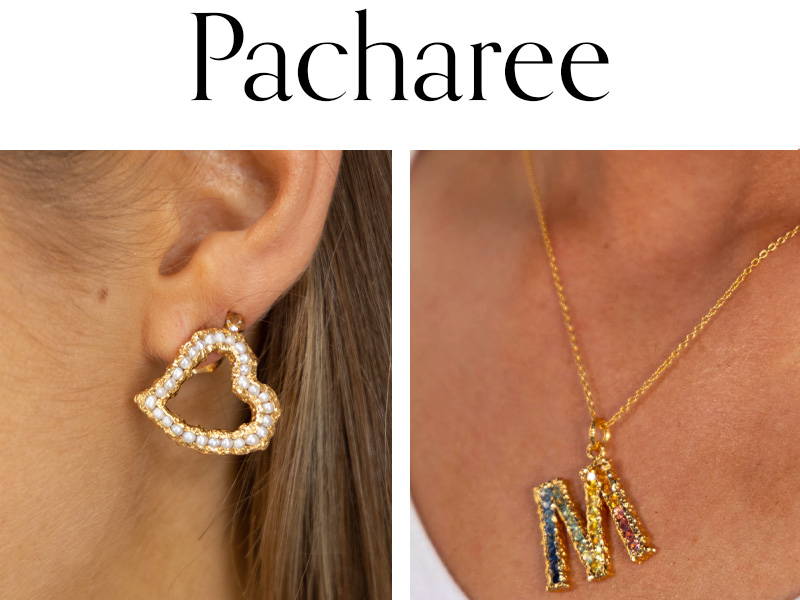 Sophie Pacharee is a Thai born jeweller with two ateliers in Bangkok and Zurich. Her father, Gerald Vincent Rogers, is known as the wizard of all gems who invented new stone cutting and heat treatment techniques. His passion and eye for raw natural beauty was passed on to Sophie. Although Sophie grew up in a gem trading family who instilled in her a love of art and gemstones, for a long time Sophie steered away from her family heritage of gemstones, but as with all fates, it eventually came knocking. After a decade in advertising, and a foray into fashion, Sophie serendipitously found herself making a small line of accessories. Immediately, the artform won her heart and since then many others around the world have also fallen in love with her unique take on pearls, precious stones, and organic texture.
Why We Love It: Pacharee is not like other pearl and gemstone brands. Instead of looking for perfection, it finds perfection in the imperfect, and they'll often sort through hundreds of pearls and stones looking for unique characteristics to support a design. This results in pieces that are true celebrations of raw and natural beauty. In the same way Pacharee seeks uniqueness from nature, their designs also encourage creativity and personal expression in the wearer. Their take on zodiac necklaces and initials are very original, and they encourage all their clients to style their pieces in a way that is natural to their unique beauty. We love pairing a colourful precious gem initial with a finer shorter gold link chain or double cuffing their organic and textured mabe pearl bracelets.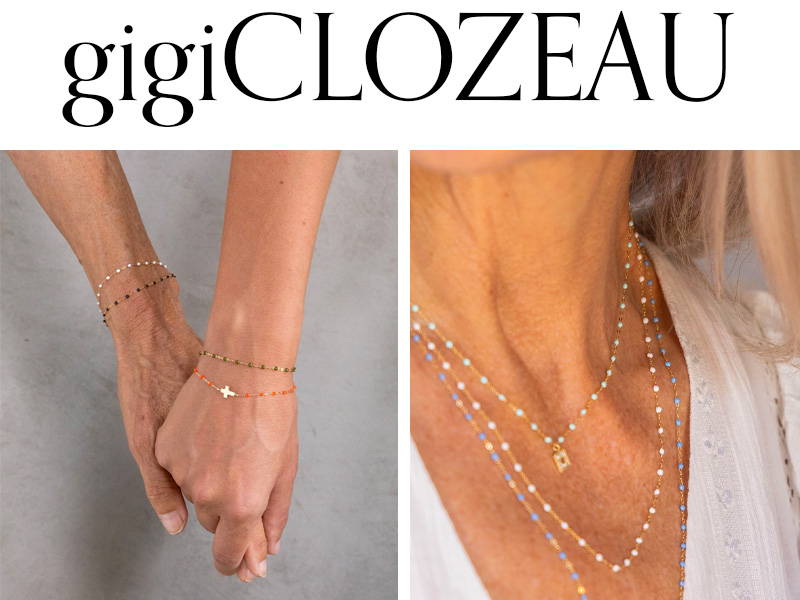 Similar to Sophie,
Gigi Clozeau
was also born to a jewellery making father. Gigi was born in the south of France, to a house steeped in the traditions of design and fashion. Her father, Alain, taught her the craft of jewellery making while her mother sparked an innate love for creativity, color, and elegance and print. Gigi herself has a unique ability to find something divine in the simple things and is magically able to transmit her emotions through her jewelry. All of these elements combined led to the inception of the Gigi Clozeau line.
Why We Love It: There's something truly special about Gigi Clozeau. In the accessoires space, there's a lot of fine gold and silver jewellery, and there's a lot of colourful boho beaded jewellery, but it's unusual to see Gigi's take that manages to create colour and beading in a way that is still incredibly delicate and feminine. Using only the best materials such as 18 carat gold and diamonds, Gigi's team then create a high-end resin that offers a rich variety of colors. The artisanal application of this wonderful material onto the yellow, rose and white gold chain is a real art and is the result of many jewellery makers employing a technique developed by Alain.
In fact, it was Alain that first made a bracelet for Gigi when she was just a child. Inspired by this gesture and the connection she felt through the bracelet, she went onto design one for her own daughter. This spirit of joy, protection, and family has infused into her entire collection. We adore buying them for the special people in our lives as they can provide a lot of meaning to mothers and daughters, sisters, and friends – Nicky even has one that she and her daughter both love and wear.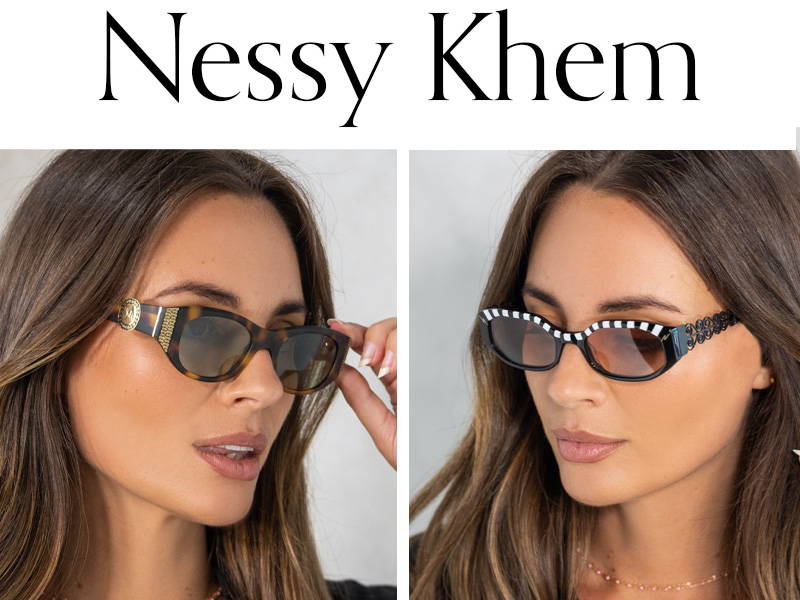 Technically sunglasses, French designer Nessy Khem, also feels at home in the jewellery department. Her sunglasses are emotive, evocative, creative, and also come with delicate sunglass chains – it's almost like fine jewellery for the face. As with Pacharee and Gigi Clozeau, Nessy Khem is rich in legacy (we're detecting a theme between amazing accessories designers and family roots here). For Nessy, she is inspired by her Tunisian and Moroccan background. One of her frames is labeled "cappuccin" and is inspired by the colour of her favorite drink in Tunisia's cafe culture, while another one of her sunglasses arms is inspired by the moucharabieh windows exclusively found in North Africa and the Middle East.
Why We Love It: There's something about the way sunglasses can really give you insight into a person – whether they choose a classic aviator, a vintage cats eye, a modern wayfarer – sunglasses are a true form of expression. These are the sunglasses that people will stop and ask you about – except they don't need a flashy logo to stand out. They allow you to communicate your own sense of style in a way that is authentic and original. In the words of Nessy herself, "When it comes to choosing the perfect sunglasses you should own a pair that enhances your mood and never goes out of style. You are the show when you wear our luxury eyewear - Nessy Khem is just pressing the start button." Basically, we love their creativity and originality but also their sophistication and elegance. These are the frames that we know we'll keep forever for their ability to instantly make us feel like the most elevated version of ourselves.