Our Best Summer Vacation Looks & Packing Tips
---
Our Best Summer Vacation Looks & Packing Tips
Turn on your out-of-office, pull out your suitcase, and get in holiday mode
---
Diane von Furstenberg said, "When you figure out your suitcase, you figure out your life." But after we've had pretty much zero to little travel over the last few years, it may feel as though you've forgotten the art of packing for a vacation -- we certainly did. However, with the recent arrival of the latest summer essentials (read: our best ever bikinis, resort wear, and warm weather accessories), we were immediately inspired to pull together a summer-packing edit.
With borders opening early, and school holidays in full swing, we've got eveything you need for your summer vacation!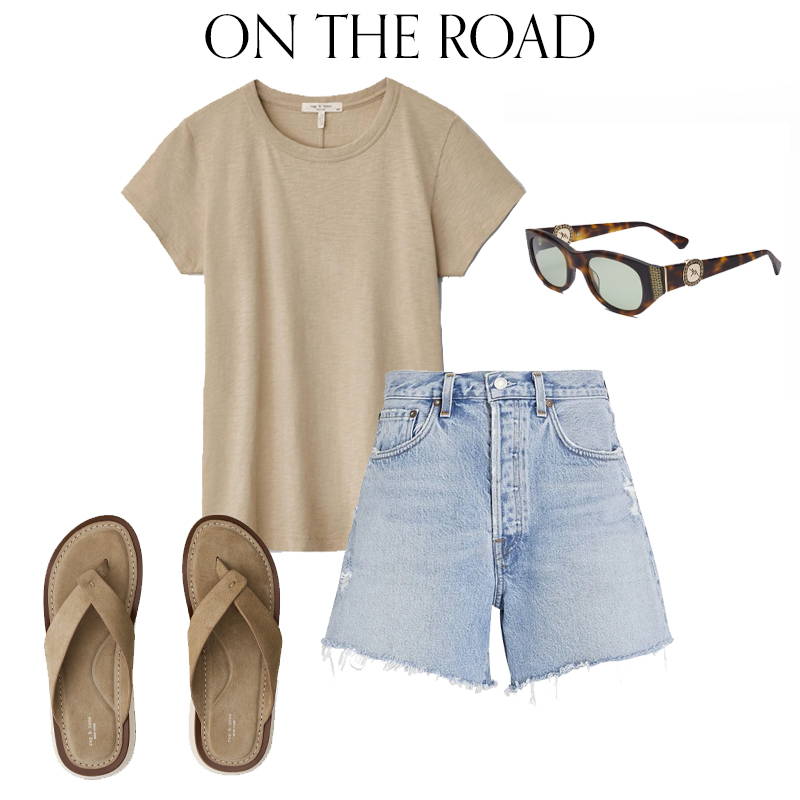 Whether you're heading up or down the coast, you'll want something that is comfortable enough for the car. We love this tee cut from 100% organic pima cotton for ultimate road tripping softness. Add white denim shorts, a summer classic that you know you'll live in all week. Pair with elevated thongs that are easy to pop on and off as you get in and out of the car for snacks, petrol, and tourist stops. Don't forget some sunnies!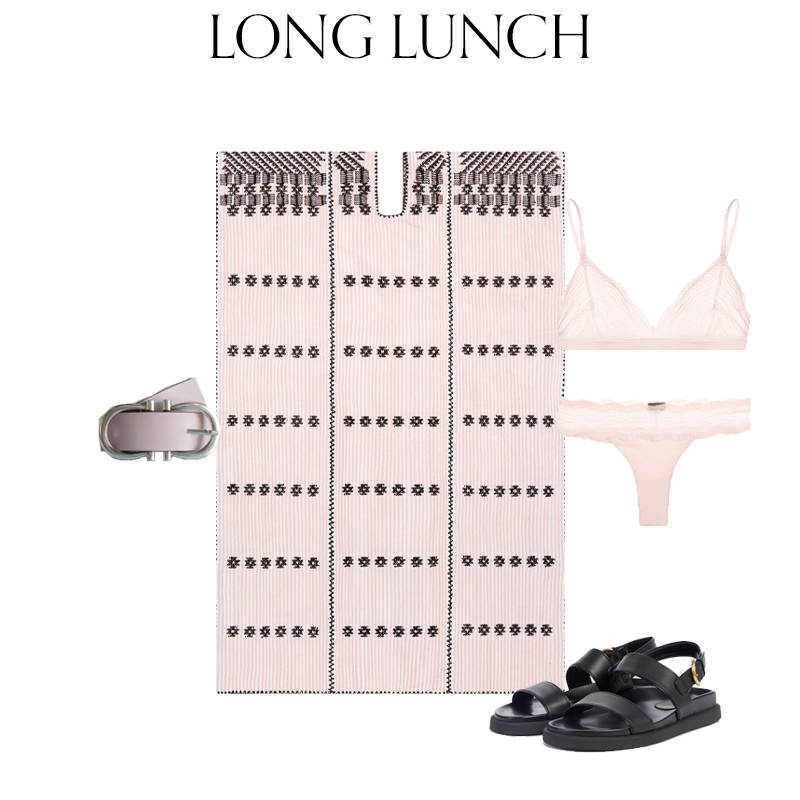 Heading out with the extended family or sneaking in a cheeky girls lunch? Use this opportunity to create an elevated daytime dressing lunch look! This Pippa Holt Kaftan is the definition of a summer stunner. Made to style for every size and shape, keep it untied if you like things loose and flowy, or cinch it at the waist with a black leather belt for a look that shows off a svelte silhouette. And if the mood strikes -- add an iconic Nick Fouquet hat for an extra dose of effortless cool. Although you may need to prepare for strangers to stop by your table and ask about your outfit!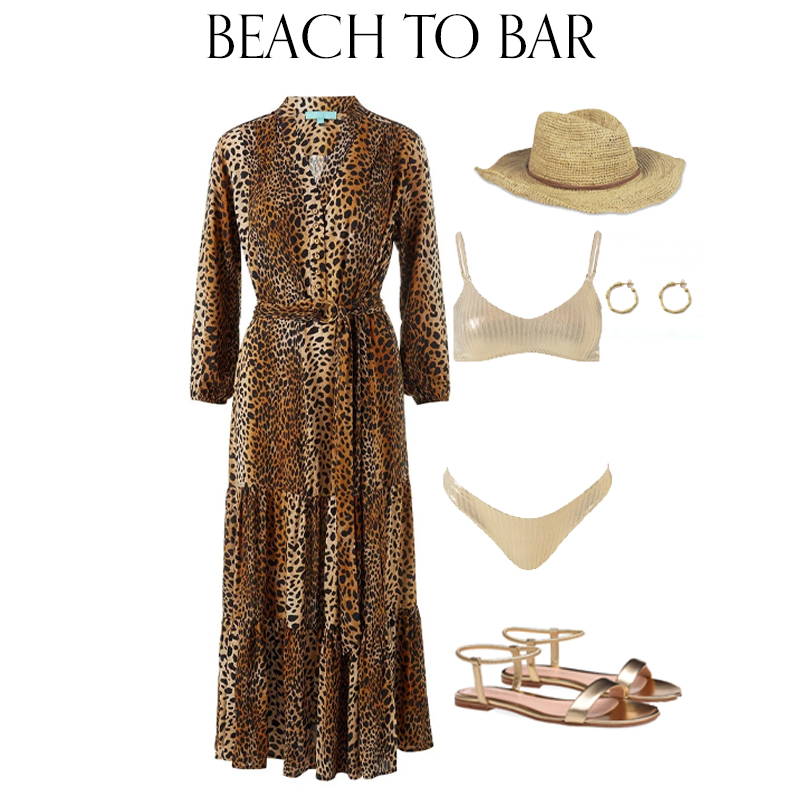 The art to beach to bar dressing comes down to easy-to-pack pieces that are small enough to roll up and tuck into your beach bag. Post beach swim, dry off in the sun, shake off the sand, then pull out your maxi, kaftan, or sundress. Choose pieces that are more elevated than your usual cover up but aren't too over the top. Team with a shoe you can take to the beach but is also a little more sophisticated than the classic pair of thongs. Think strappy flat sandals, metallic shades and fun details. Also, make sure to throw some more "cocktail hour" accessories in that beach bag and style it with your favourite drink.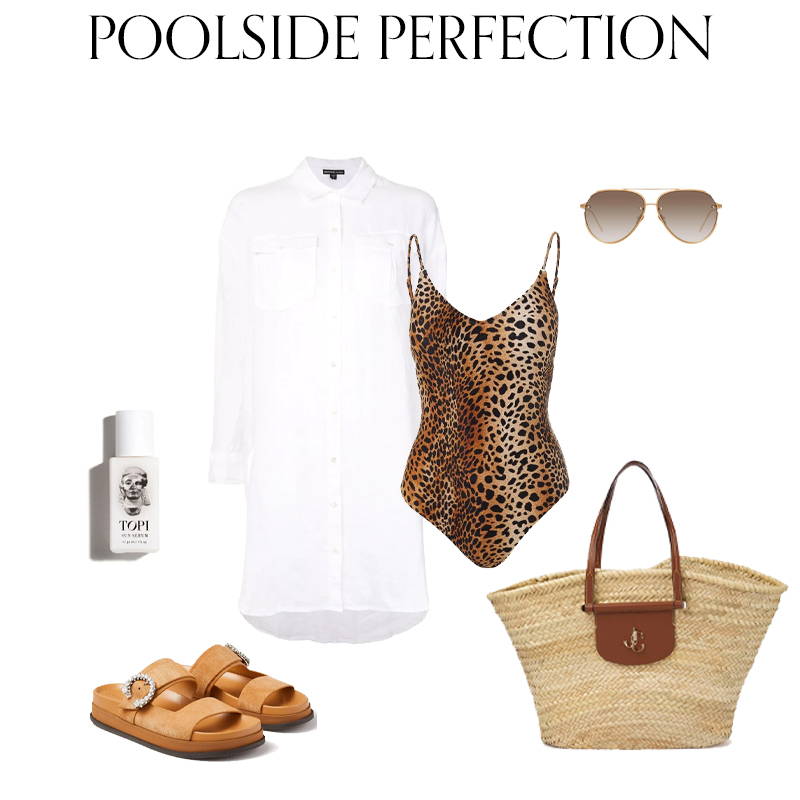 Lounging by the pool with a good book is our definition of holiday heaven -- but it's even better when done in a Melissa Odabash swimsuit. We always save our best swimsuits for the pool and Melissa Odabash always brings the goods. In fact, British Vogue named Melissa Odabash, 'the Ferrari's of the bikini world' due to their use of finest quality Italian swimwear fabrics. Throw on a linen shirt dress, complete with Jimmy Choo flats and a bag. Add a pop of gold jewellery and sunnies for true poolside glamour.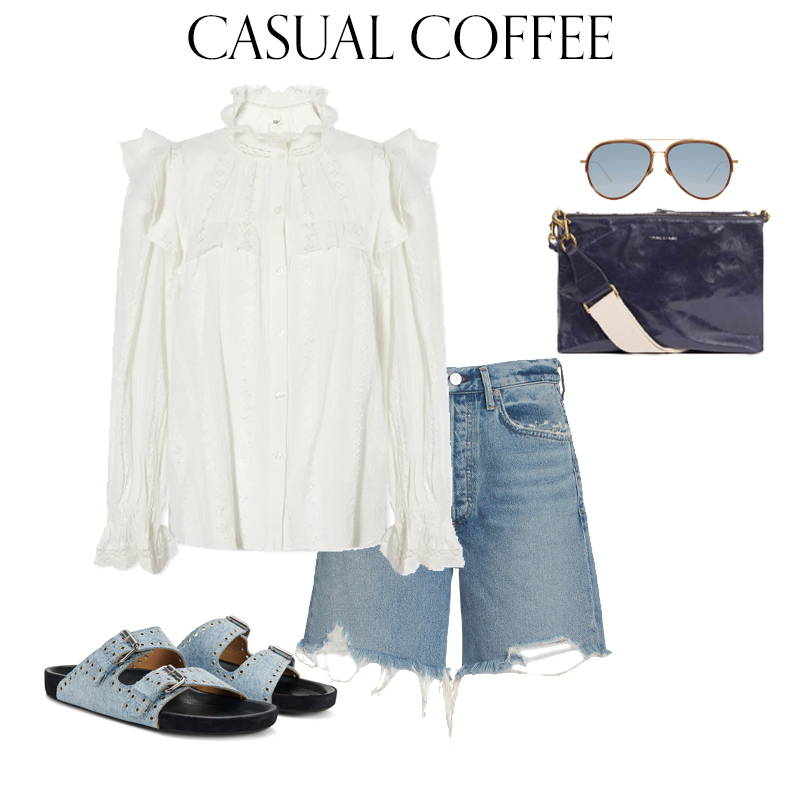 Going for a leisurely ocean walk to get our morning latte is one of our favourite parts of a beachside holiday. Keep it casual, comfortable, and chic in ocean blues and whites. This summer cotton blouse is perfect to protect arms from the summer sun but light enough to beat the heat. Isabel Marant's Lennyo's bring effortless style but also support. They're also easy to kick off if you decide to walk back along the sand.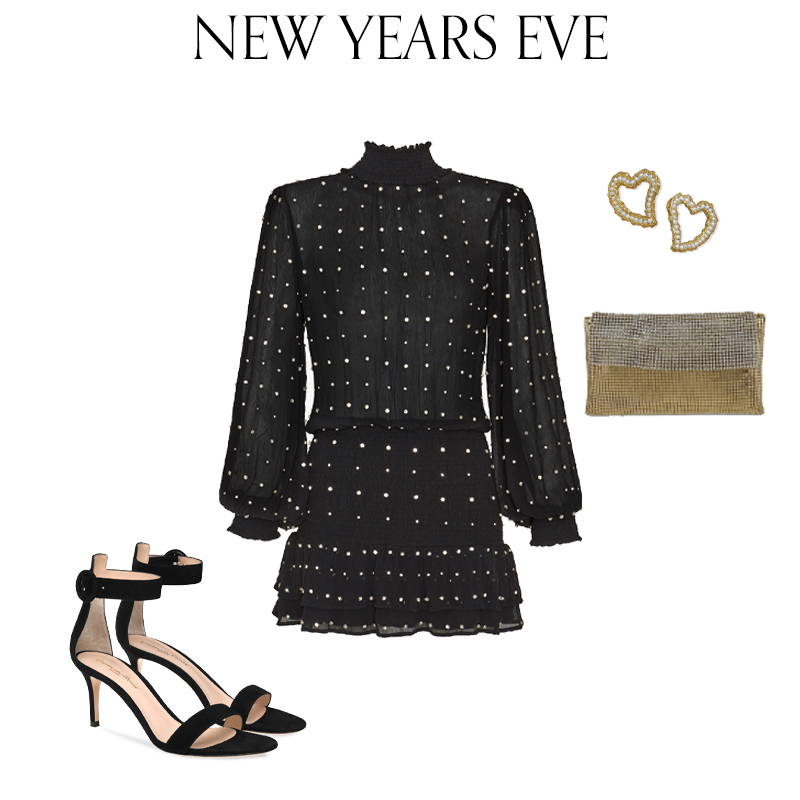 The height of the social summer calendar has to be New Years Eve. Are you ringing in the New Year at Burleigh Heads' Rick Shores, have a riverside event in the city, or managed to get down to the iconic Harbour Bridge? Regardless, make sure to have a dress that helps you celebrate with a bang! We love the Classic Hedy Dress from Retrofete with an updated Pearl embelishment! Add to sparkle with touches of gold mesh clutch and pearl hearts!
---