The 3 Bras Every Woman Needs
---
The 3 Bras Every Woman Needs
A style superpower, lingerie gives you the support and confidence you need to own your day
---
What's your relationship to your lingerie drawer? Do you open it and feel excited to start your day with a beautiful bra or have a great go-to everyday bra that will support you throughout from day to night? If not, you don't need to go out and buy a hundred new items. Even just adding in the three types of bras into your rotation will make a huge difference to your underwear game – and your confidence. Get our round up to the three types of bras that every woman needs and our top picks.
---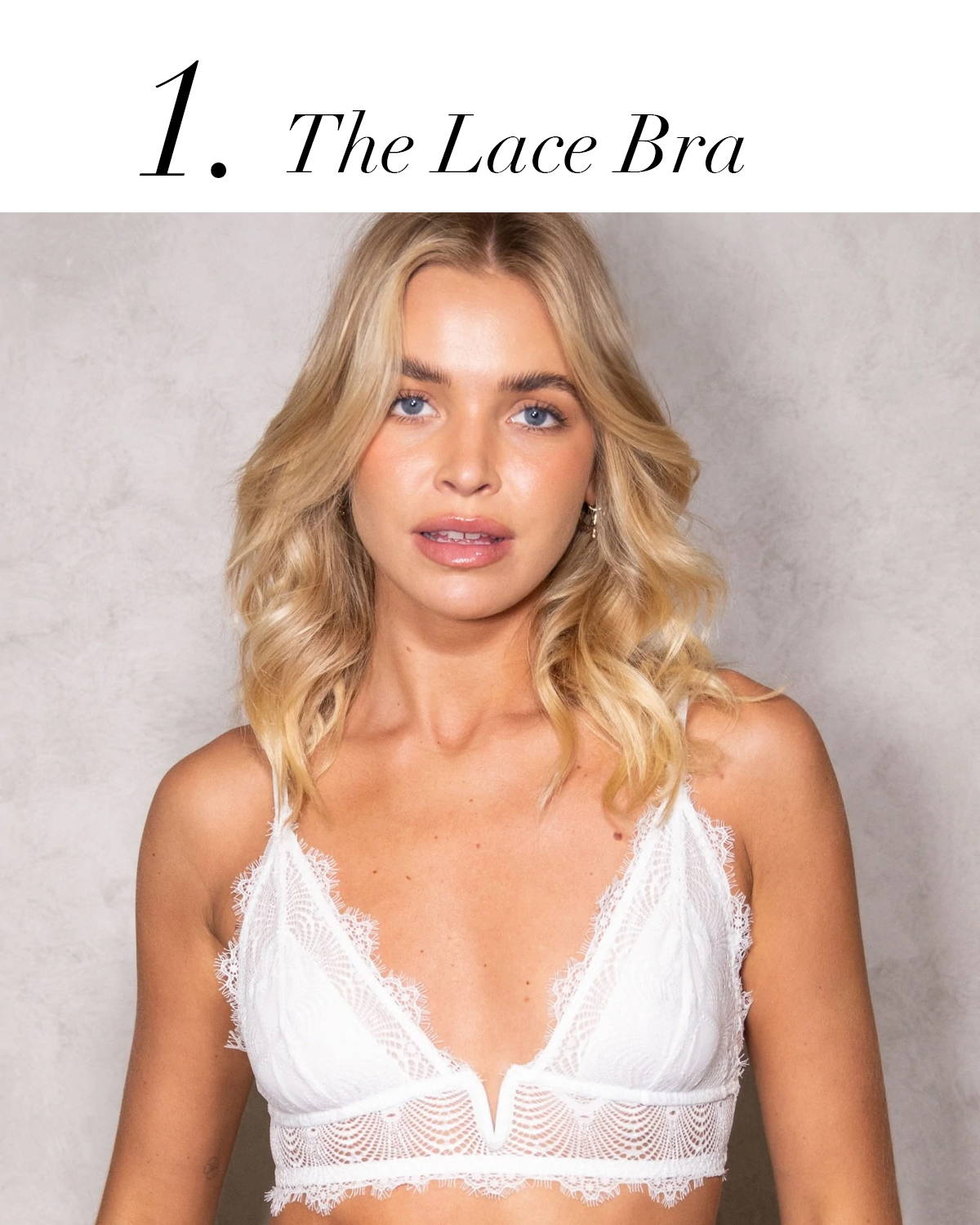 You may have seen the sheer top or peek-a-boo bra look that began (technically, in the 90s) but has been back in trend over the past few years. However, maybe you've been a little apprehensive to try it. We get it, showing off your bra can be a little intimidating. However, if you have the right pieces AKA an amazing bralette and elevated blouse, then you'll be excited to rock this look at your next girls' night or dinner date. One of the keys to mastering this trend is elegance and simplicity. If you're new to the bra as top, we suggest starting with classic colours such as black and white. Also, look for something that has fine details but medium coverage. We love these lacey bras for that reason. Made from delicate stretch-lace, it's comfortable but alluring peeking out of a silk cami or tee. For those more seasoned with this trend, you can even pair this alone with a stunning blazer and jeans or trousers.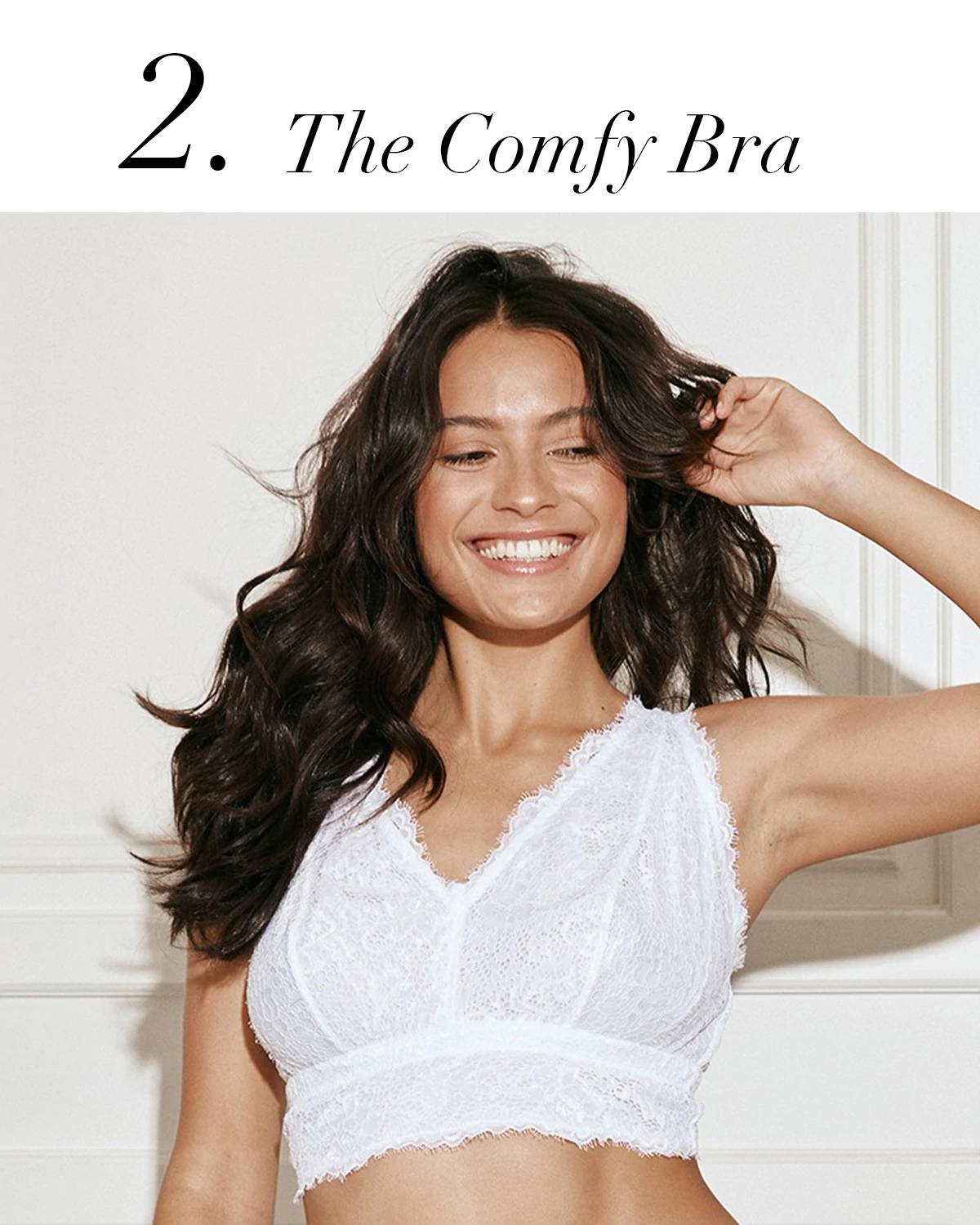 There's so many myths we want to bust about the comfy wire free bras. Firstly, they don't need to be boring. Secondly, they can support bigger busts. Each of our cup and back sizes are so unique and finding the perfect fit can feel intense. That's why we're so passionate about the Cosabella Curvy collection. It fits EVERYONE. Instead of your usual 36B or 32 DD, these bralettes are sized in small, medium, and large. How is that possible? It's all thanks to their super comfortable and soft stretch lace that moves and lays flat on the body. From smaller cups to larger busts, you'll feel sexy but supported. They also come in a range of colours from classic black to floral lace. Once our clients try this bra, they don't look back. Experience it for yourself.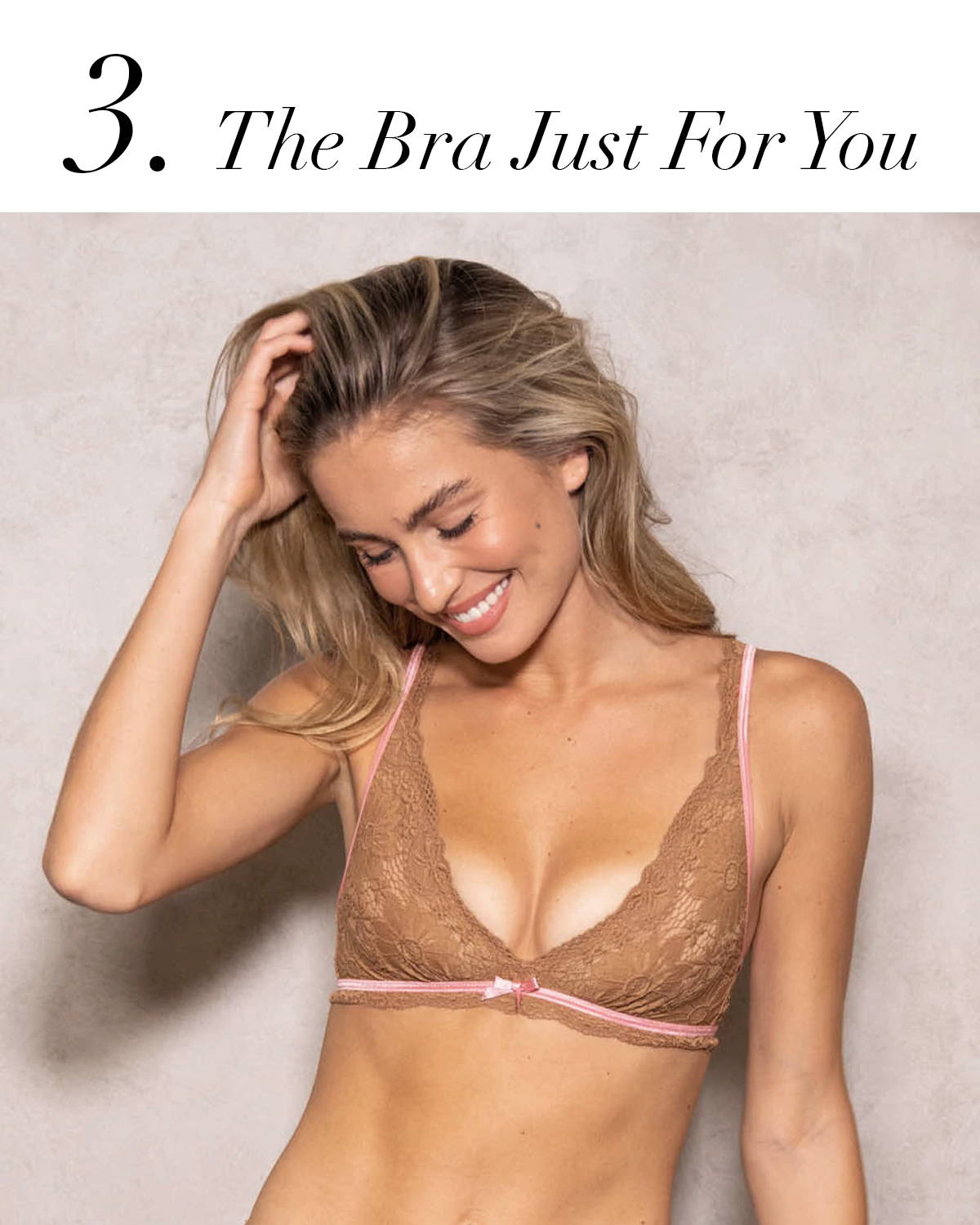 Lingerie is just an amazing confidence booster and a stunning, supportive, luxurious bra will amplify the rest of your look – even if no one else can see it! There's just something about feeling beautiful or having something gorgeous sitting against your skin that helps you stand taller and smile wider. Every woman deserves at least one bra that is just for her. When it comes to choosing your perfect pieces, choose colours that you love, and details that separate them from the rest of  the everyday bars in your wardrobe; beautiful colours, embroidery, or eyelash details are always winners in our book.
---
Come instore or online & let us help you find the perfect fit! From Cosabella to Fleur Du Mal we have every bra you need.
---