Own a Faliero Sarti, You'll Never Look Back
Once You Own a Faliero Sarti, You'll Never Look Back
Nicky's Most Loved Scarf of All Time
---
If there was one designer that has captured the heart and soul of Calexico, it is Faliero Sarti. These exquisite scarves have been with us since the boutique first opened its doors eleven years ago.
It was Faliero's daughter, Monica, that was the catalyst for Nicky's love affair with the line. Monica explained that she had written a love letter to her son and printed it on one of the collection's scarves and Nicky knew she had to bring the line to Calexico shoppers. Monica's European essence including her love for family, travel, land, connection, and simple daily pleasures continues to weave itself into every Sarti scarf.
Another thing about a Sarti scarf is that they quickly become collector's pieces and you'll find over time they continue to grow in sentimental value. In fact, Nicky recently shared her own special story. Nine years ago, her sister had stolen one of Nicky's Sarti scarves without her knowing (as only sisters can). Then for her recent 40th birthday, her sister finally returned the scarf but with interest by having it framed, and turned an already beautiful piece into an even more meaningful gift.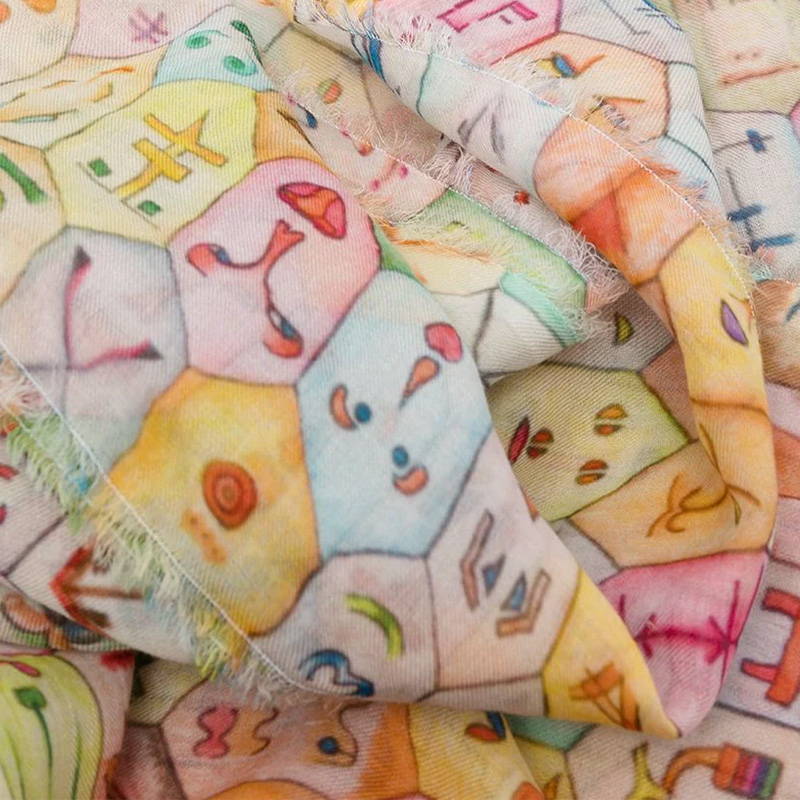 ---
How Nicky's Wearing Her Faliero Sarti Scarves
The Final Touch
These scarves are the piece to throw on at the end of your outfit. Not only do these stunning scarves elevate your look, they feel like little soft clouds laying on your shoulders, don't be surprised if you find yourself getting emotionally attached.
---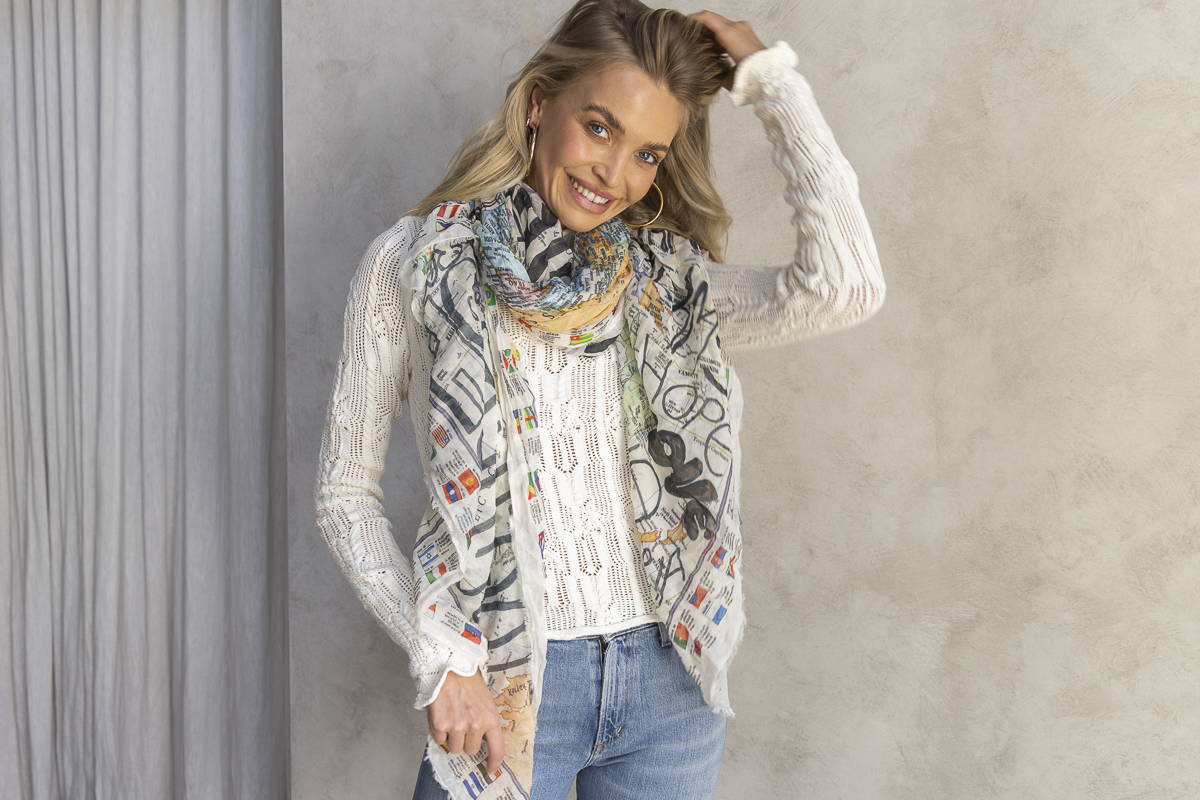 Summer Love
Although many people think of scarves as a cooler season accessory, for me, a Faliero Sarti scarf is equally (if not better) for those warmer days. Honestly, these pieces are summer's best friend, made of cotton and silk, they are lightweight and perfect for covering up beach or poolside.
---
Get Some Colour
Time and time again, I've seen these scarves make women come even more alive. There's just something about placing a pop of colour around your neck that brings a woman's features to life.
---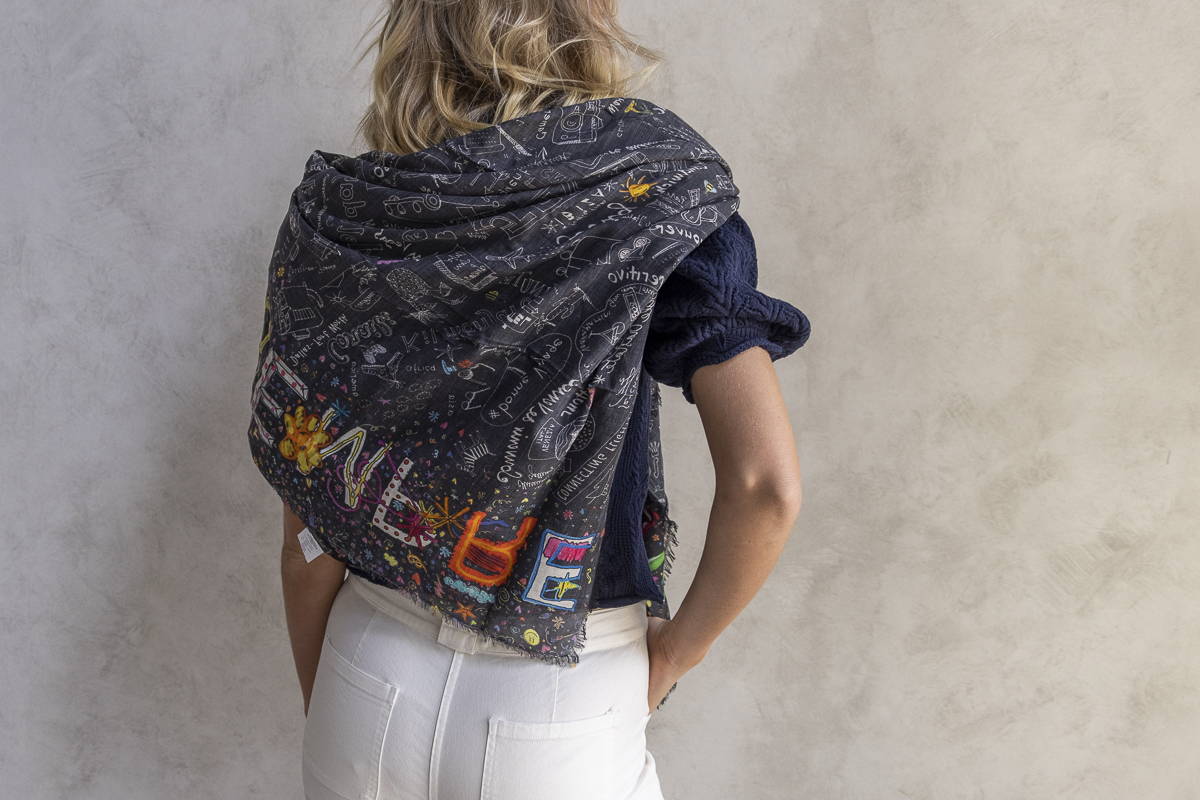 Uniquely You
Each of the Falerio Sarti scarves' background colours is handpicked by Nicky meaning the scarves at Calexico are one of a kind and we'll never hold more than three of the same scarf.
---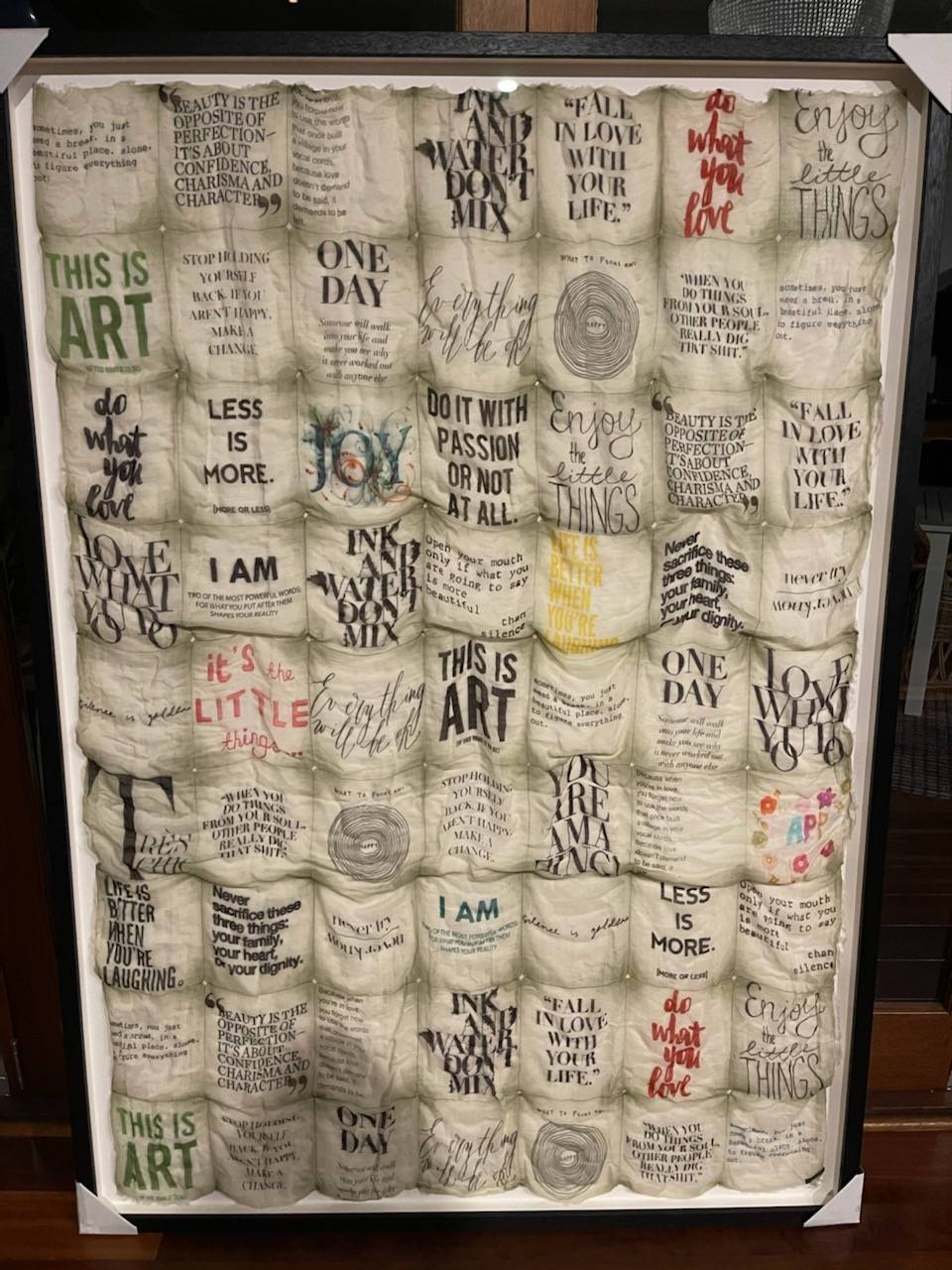 Collectors Items
We've found that once our clients discover these scarves, they can't help but add a new piece to their collection each year. Every scarf has its own story and there's just something about these pieces that helps you to remember a season of your own life. Pictured above is Nicky's first ever Faliero Sarti scarf that her sister had framed for Calexico's 10 year anniversary.
---
Nicky's Personal Pick
My all-time favourite has to be the Lia - I love its combination of crystals and its ombre hues. Personally, I love styling mine as the perfect addition to a cocktail dress.
---
Ready to own your first or seventh Faliero Sarti? Shop the latest scarves that just landed in-store and online.
---