Calexico Beauty Cheat Sheet
The Calexico Beauty Cheat Sheet
Our top hair and beauty salons for all your event-prep needs
---
We've just come out of a lockdown but before we know it we'll be back out and about. In fact, spring and summer always seem to fill up everyone's social calendars fast with weddings, spring carnivals, birthdays and Christmas parties.
While we obviously believe that clothing is a huge part of any look -- there's a lot of other moving pieces that are important to an event look -- and also fun! We're talking hair, nails, tans, and for those extra special events, skin prep and blowouts. To get you in the mood for all that is to come, we've rounded up our best local salons and beauty experts from around New Farm to help you look and feel your best.

If you're new to a city or neighbourhood (and sometimes even if you've been here for a while) the struggle to find a good hairdresser, facialist, or tanning salon you trust is real. So, we thought we'd share the places that we know, love and most importantly trust in our local area. And if you are looking for some dress or accessory inspo -- make sure to check out our Event Wear Edit.
---
---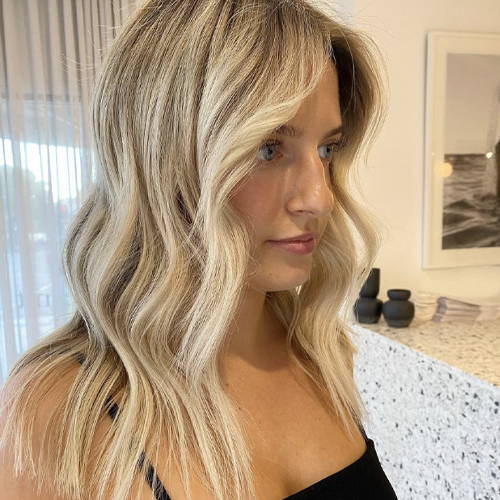 There's a reason there's the expression "good hair days' ' (and our less favourite "bad hair days"). Just like an outfit, if your hair's looking incredible, you're standing taller and you're just generally feeling great. However, finding the best hairdresser to get you there can be tricky. Farrah is our go-to for a cut you love and colour like no other. Founder Jess actually has a decade of experience in our favourite industry -- fashion! And as a no fuss blonde herself, she just gets blondes. Also, if you've been burned by your last colourist, the team at Farrah are locally famous for colour corrections. Plus their beautiful light-filled space has gorgeous interior details and is a lovely environment to spend an afternoon getting your hair into tip-top shape.
It's all in the wrist, for big events, cross one less thing off your prep list. Nestled in the heart of New Farm, we always turn to Luke and his team for an amazing blowout. If you're nervous trying someone new on event day, don't be. Luke's team uses the best products, sections hair perfectly, and creates a bend in the hair that lasts for days after your party or event.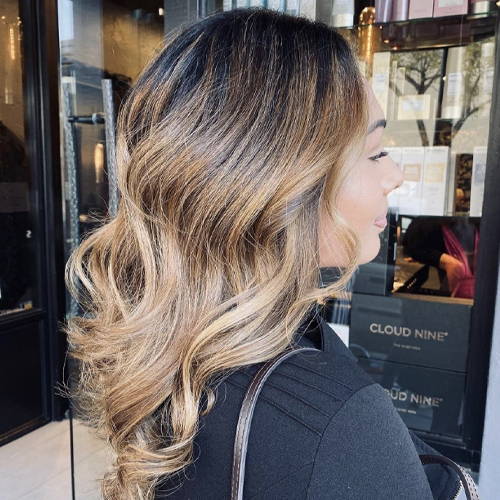 ---
---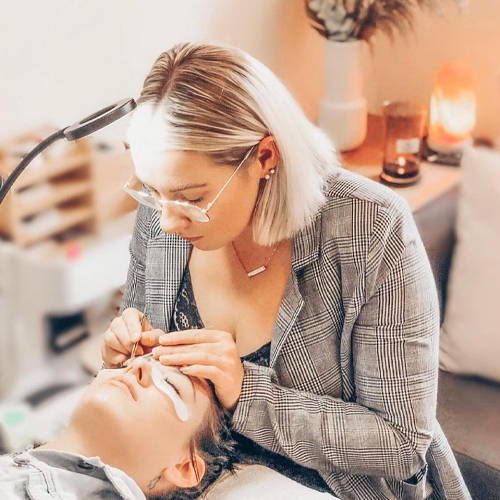 Leading up to extra special events, we love to ensure our skin will be glowing on the day or night. Blow Beauty is our absolute pick of the bunch for our event prep and also general beauty needs.

​​Nicky being time poor and not a lover of fussy treatments, really stuck to a skincare program that Director Desiree and the team created for her in the countdown to her 40th birthday celebrations this year - and the results were so noticeable and fab! If you're after quick effective mini facials that are active enough but not super invasive, this is their specialty!
With a focus on enhancing your natural beauty as opposed to changing or masking your glowing features, Bella Brows help you create a refined brow that makes your peepers pop. While you're there jump under their LED light for an extra glow on event day.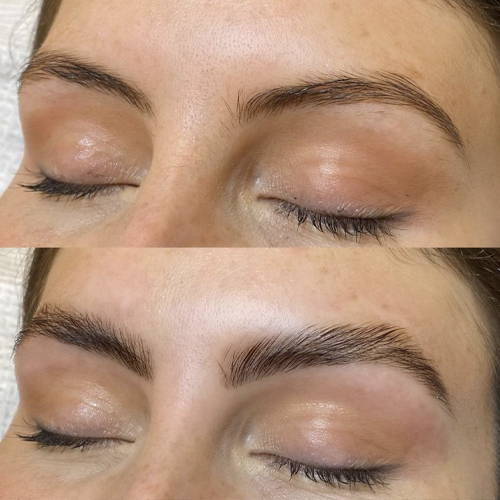 In between in-salon treatments, using good products is the key to glowing skin. We are obsessed with MX and their exclusive range of skincare that looks good and actually works. Plus, it's owned and created in Brisbane by one of our very own Calexico girls, Allison Pickering! Nicky swears by her facial oil. Put it on just before bed, or mix it with foundation on those cold days. (Her husband Jamie, who doesn't have a skin regime at all loves the Vitamin B cream after a shave!)
---
---
There's nothing like a tan to make you feel truly event ready. Lush Tan Beauty is Brisbane's premium spray tanning boutique and specialise in superior full body spray tans. They've over 12 years of providing a natural and healthy alternative to solariums and sunbaking. Although experts at their craft, if you are getting a tan for a special occasion we strongly recommend booking in for a trial tan to make sure you have the opportunity to try several options if need be.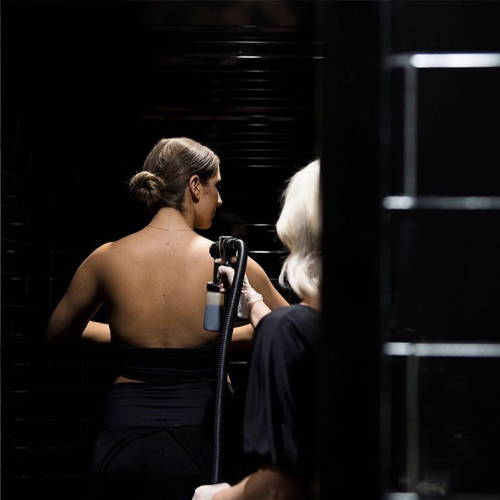 ---
---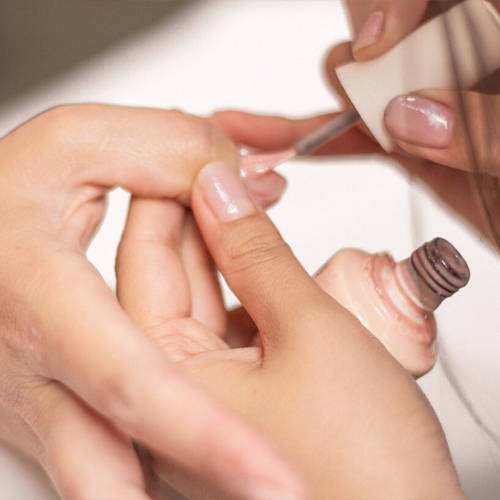 You want your nails looking gorgeous as they're wrapped around your glass of champagne but you also want them healthy. We love Brooklyn Beauty Bar's ProMani that is a protein and keratin-infused manicure that keeps your nails strong and doesn't do damage. Opt for a natural or nude tone or use the moment to colour pair with your dress or accessories.
---
To get you in the mood for the fun to come, we've rounded up our best salons and beauty experts to help you look and feel your best. If you're still struggling to find a dress or accessory for your next event, also make sure to check out
---