In Conversation With: Laura Bortolami
---
In Conversation with Accessories Designer Laura Bortolami
We sit down with the creative force behind the luxury accessories line Laura B
---
Laura B is one of our favourite accessories designers, especially for events and everyday looks that call for some sparkle. After working in Italian fashion houses such as Versace, Dolce & Gabbana, and Armani, during the height of their fame, she honed her craft as an accessories designer. From there, Laura came across mesh: a metallic fabric used in the 20s for evening bags. She was fascinated by its light and texture and eventually launched her own label of stunning mesh and chain mail accessories. Laura has continued to retain the sophistication of vintage mesh accessories while simultaneously reinterpreting them into elevated pieces for the modern woman. It was an honour to chat with Laura about her history, vision, and process.
---
Q. Earlier in life, you studied translation specializing in Law and Economics in Geneva. What were the events that saw you pivot into fashion?

I broke the ice with modeling, learned the ropes of selling fashion by listening to the selling agents. But the first chance of actually plunging into the commercial world of high fashion was with Armani. I had just graduated with a degree in translation and met Armani´s right hand; she insisted I would be perfect for presenting and selling their collection to boutiques worldwide from their beautiful palazzo in Milan. I enjoyed the beauty and professionalism of the whole thing enormously.
---
Q. You then landed jobs at some of the top fashion houses including Versace and Dolce & Gabbana. How did that experience shape you as a designer?

I then moved to Versace and Dolce & Gabbana during the '80s and '90s, it was the golden years!
From all of these top designers, I learned the importance of attention to detail, quality, and the love of beautiful fabrics and impeccable garments. They also taught me about the concept of a collection, not just making an item.
Other lessons included knowledge of the fashion industry, building client relationships, and respecting the commercial side of fashion.
All of these takeaways helped me to stay in business all these years!
---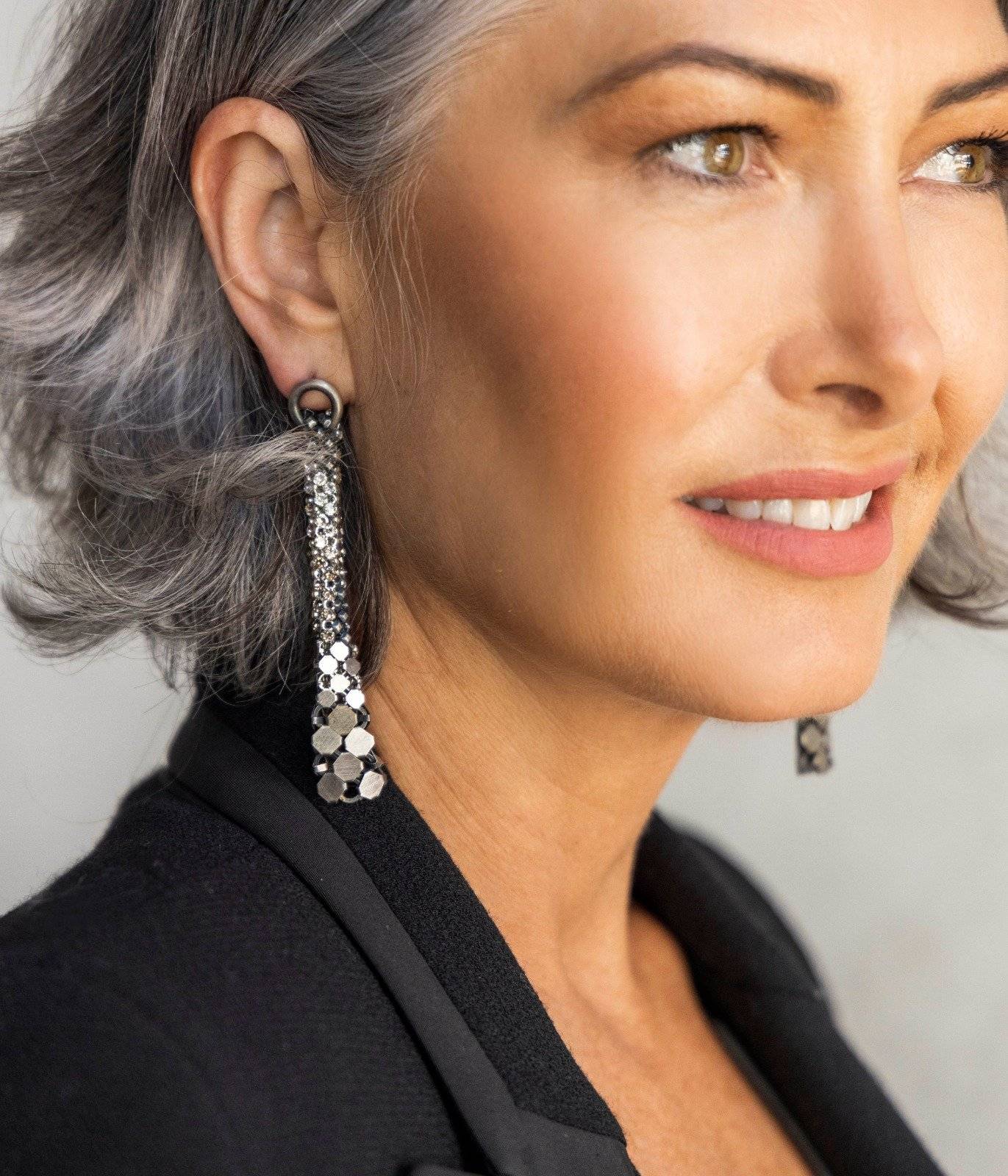 ---
Q. Why did you decide to move out on your own and launch your eponymous label?

I started designing my own collection of jewellery while working with Dolce & Gabbana. I managed to juggle both for a few years.
I was scared to let go and launch my solo line. But I was increasingly successful and could not cope with both: I needed more time to develop my designs.
---
Q. What is it that drew you to accessories specifically?

I believe accessories are the real statement of style. The choice of shoes, bags, belts, hats, jewellery, scarves, the way we match them to our clothes; it's personal, it expresses our personality, our taste, our mood.
Only the right accessories achieve elegance.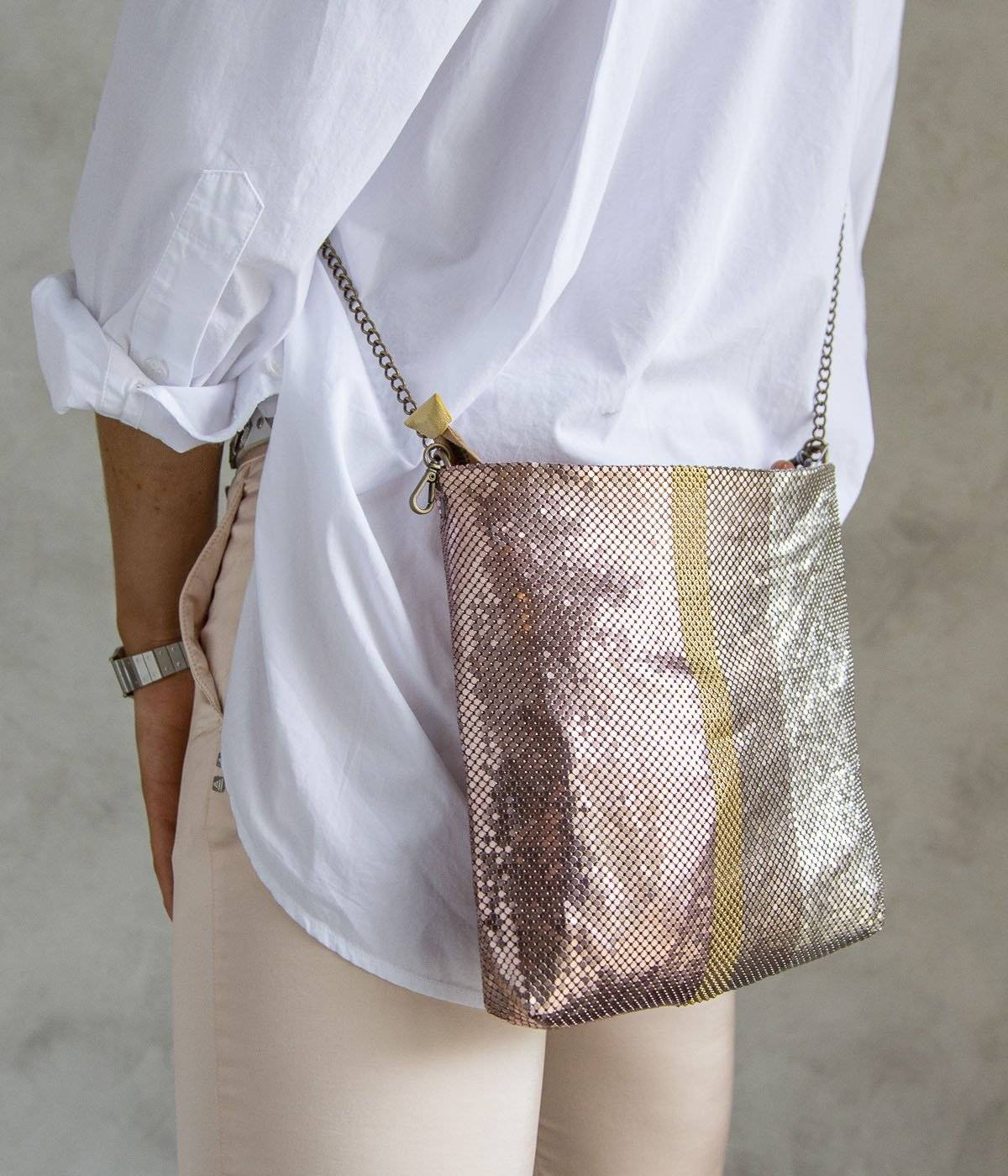 ---
Q. How would you define the Laura B Collection Particuliere?

My collection is addressed to an urban, independent, and confident woman, who is not afraid of being glamorous, of making a statement with her style. She is generally chic, elegant, and cool.
I design for the woman who does not need a label to feel sure of herself.
---
Q. You've lived in many places around the world. Would you say travel is a huge inspiration for you? What other influences have directed your designs?

I believe one's inspiration is the sum of all their experiences and images. Having lived in different countries I have them all inside me from their culture to their language and lifestyle!
Certainly, traveling enhances the senses. Everything is new and different, and as its removed from our known life it makes us more open to receiving.
Art plays a big part in my life. Being Italian and from Rome, I grew up with so much beauty around such as the squares, palazzos, and churches. I also love contemporary art museums and galleries.
My sister is a gallerist in New York at Bortolami Gallery, and I very much like visiting an artist studio or exhibition with her!
And what to say of a flower, a tree, the emptiness of the horizon watching the sea? I have been so lucky to spend my month of holidays waking up to amazing views and falling asleep listening to the sea, some of it must be in my next collection, I am sure!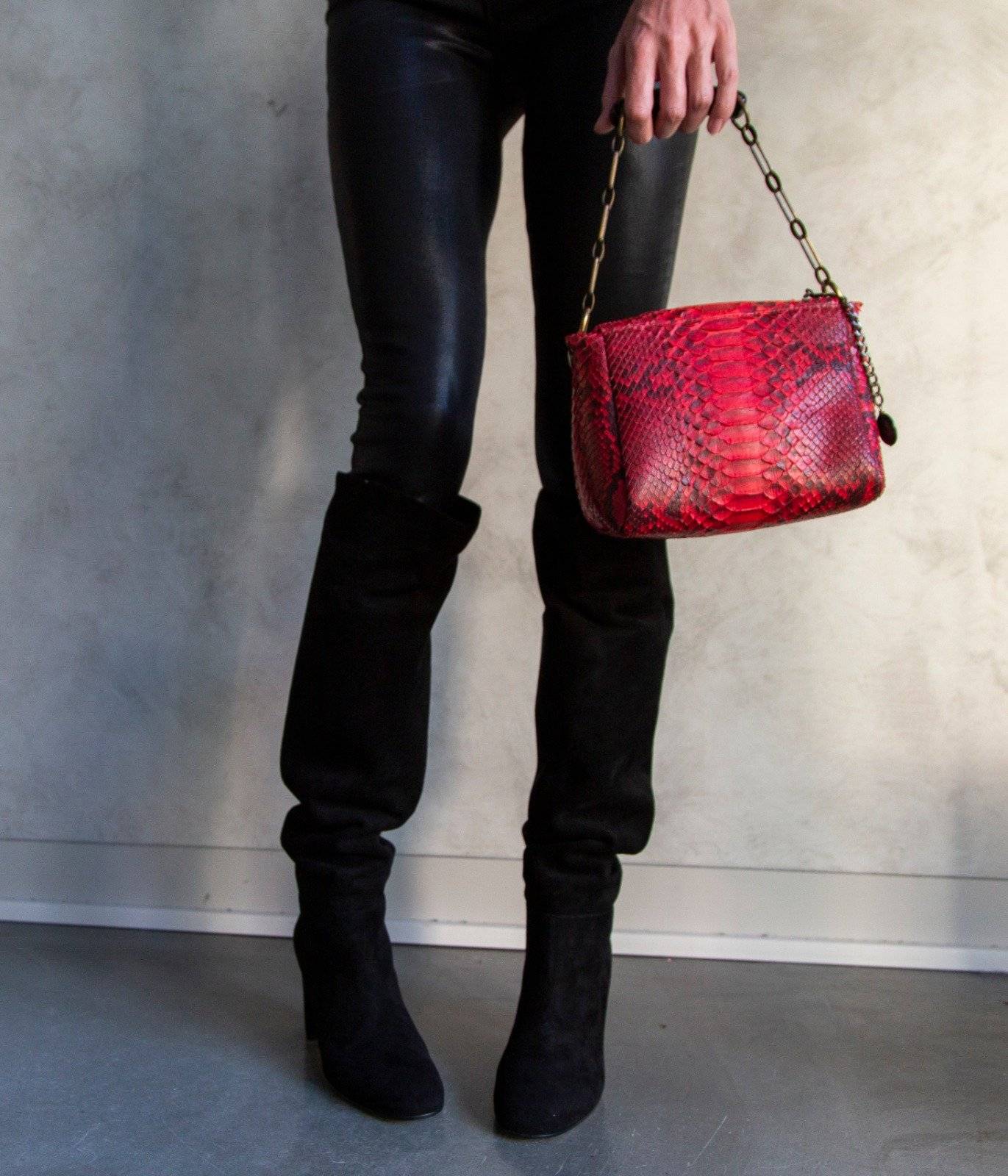 ---
Q. Over the years have there been certain pieces in the collection that hold special meaning to you?

Since the beginning, chokers have been a central piece of my collection. I love lariots that are sexy around the neck as a choker then fall down in a straight line defining the decolletage.
In terms of my bags, the mesh asymmetrical bag with the horn has become a signature piece. But my heart is now in the new mini glams, perfect for the red carpet!
---
Q. What can we expect to see from Laura B in the coming year?

As mentioned earlier, my love for travel is making an appearance in my upcoming collection. For the first time I have made a bag with almost all crystals: the light of Greece still in my eyes.
---