J
eans NEVER go out of style but the denim skirt silhouette is also making a big appearance in designers' collections and we are loving it. As jeans devotees ourselves, it's easy to forget about other denim cuts and reach for your go-to straight leg or flares. However, a denim skirt is actually a magical piece in your wardrobe that lets you seamlessly move between feminine and edgy, depending on your styling. And just like jeans, you can keep it casual or dress them up to meet more high-end dress codes. Get our best tips and outfit ideas for one of this year's most coveted and versatile wardrobe staples.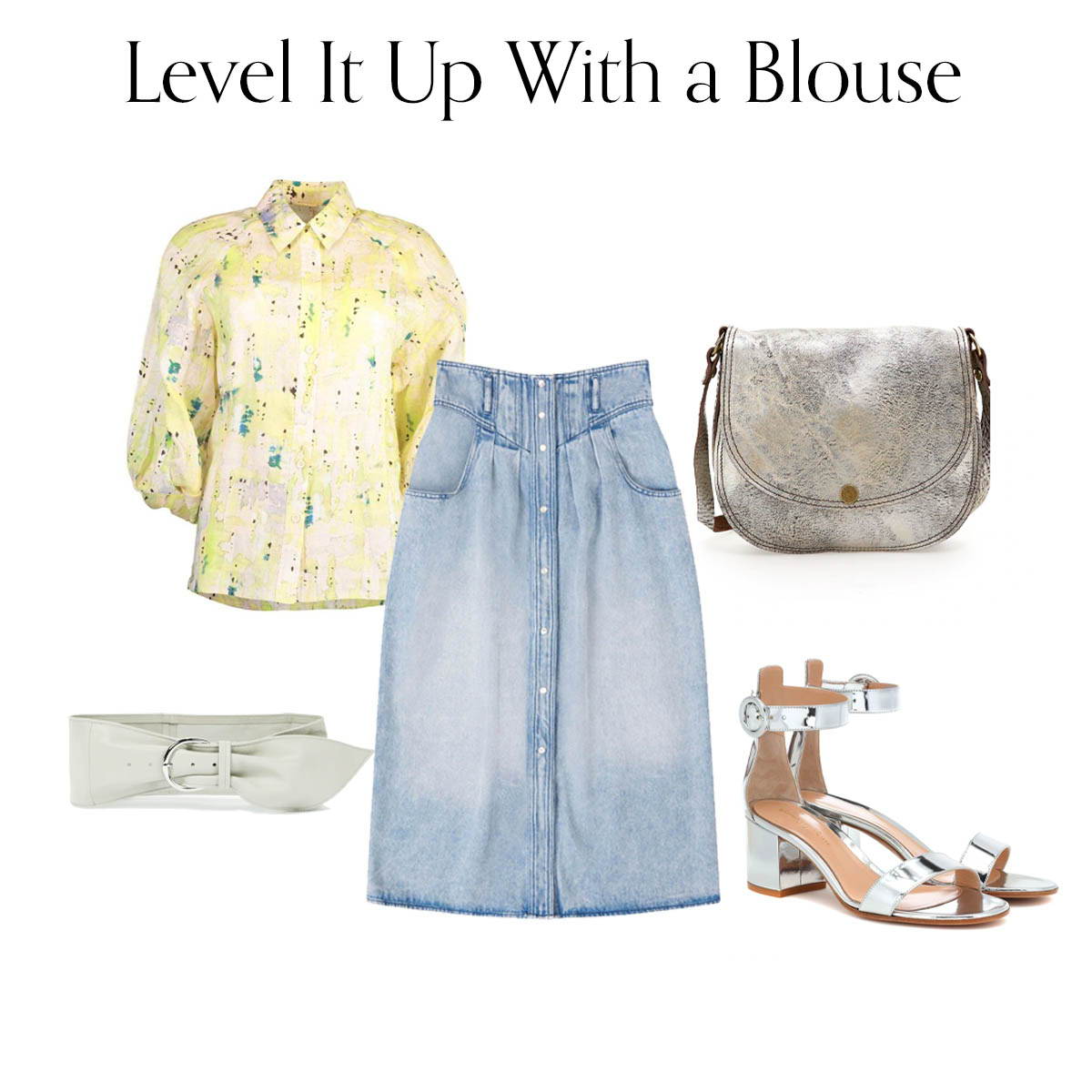 Elevate your denim collection with this amazing Isabel Marant button down long denim skirt. To create a look that is certifiably sophisticated, make the skirt the hero of your outfit and pair it with polished pieces and accessories. Think a romantic ruffled blouse, a high waisted belt and a block heel. This outfit's knee length also makes this office-approved.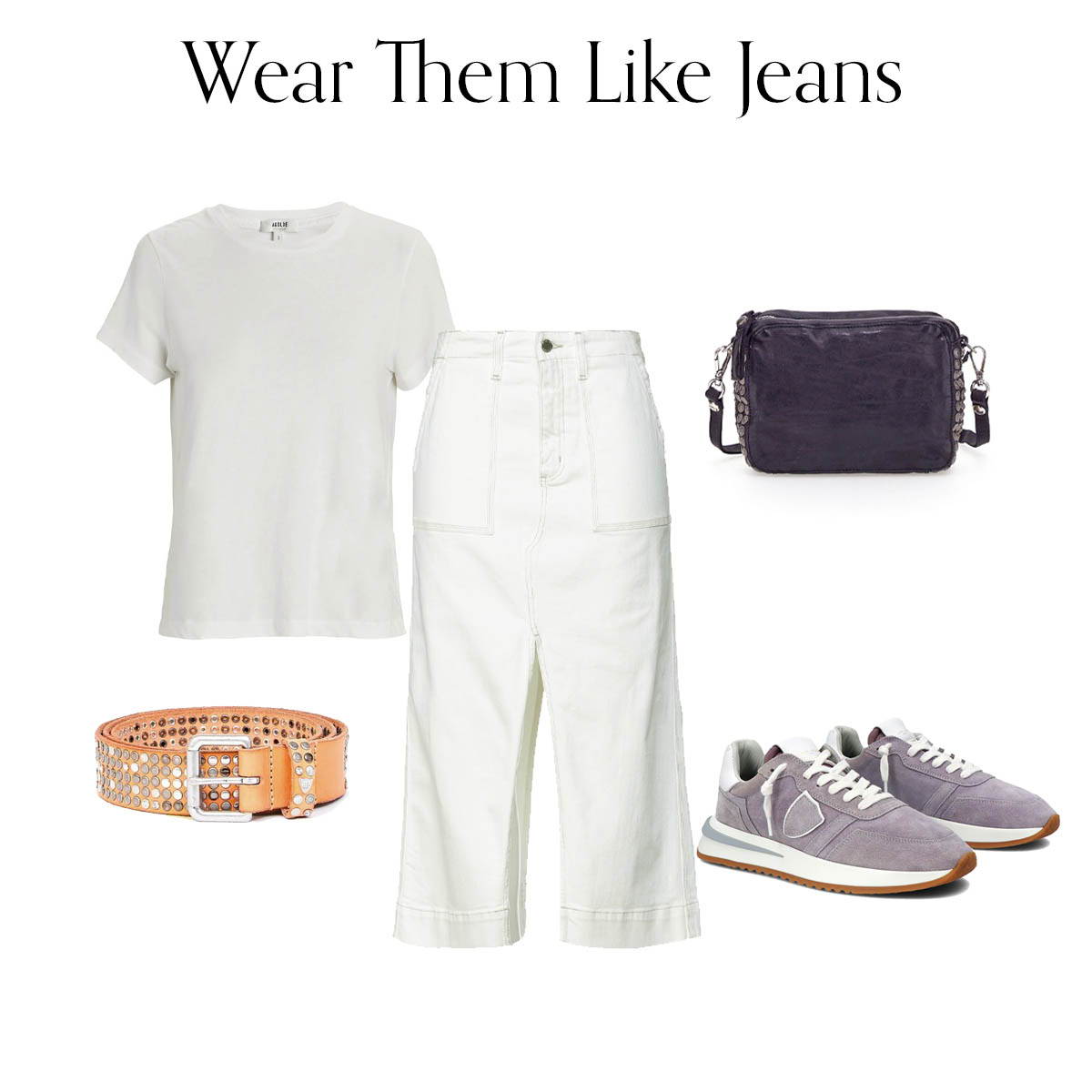 Styling a denim skirt as if it was a pair of your go-to jeans gives an instantly effortless off-duty look. The trick is to choose a longer or midi denim skirt option – we love this 90s style option from Citizens of Humanity. Throw on a Philippe Model sneaker, and a fitted tee or ribbed sleeve, and you are out the door.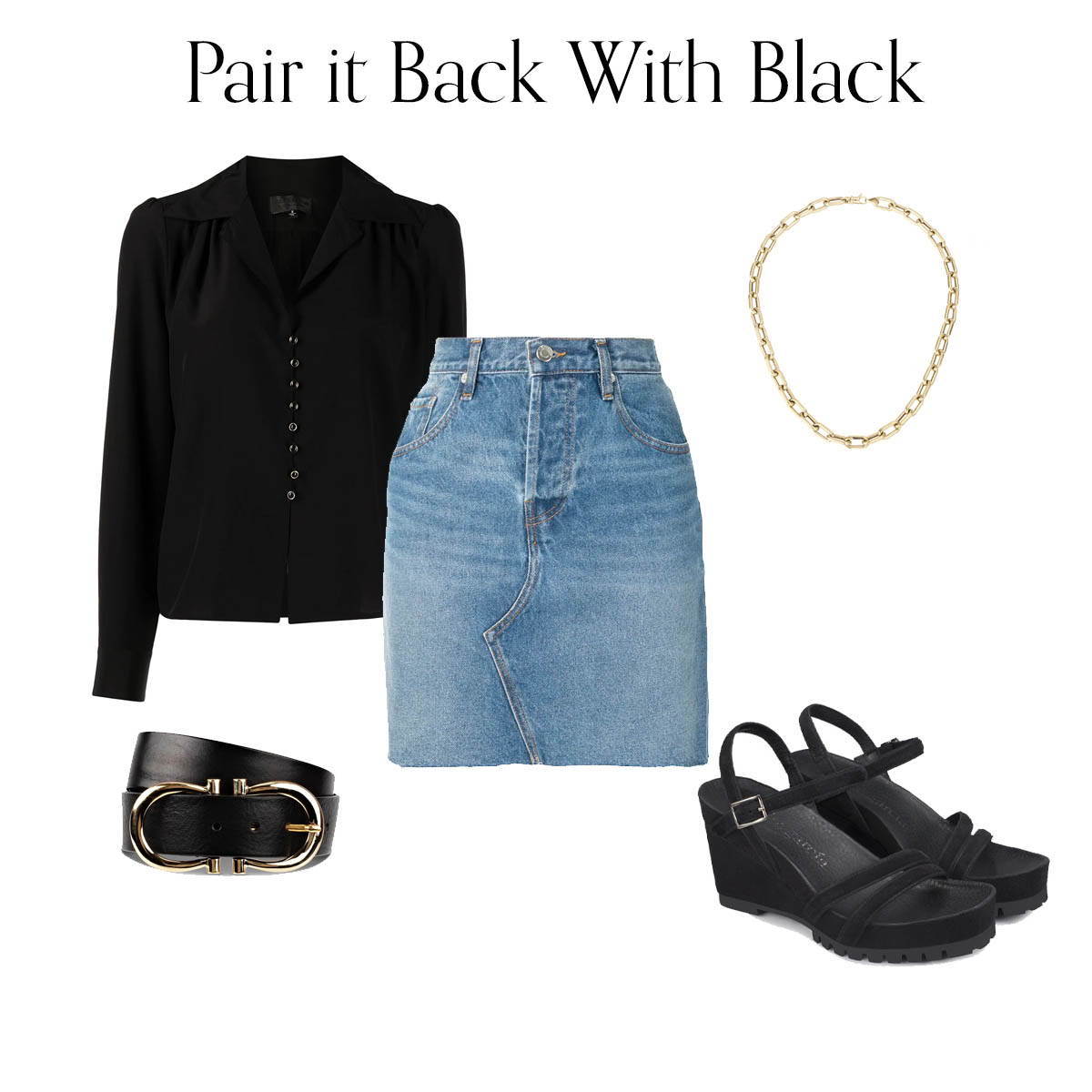 If you often find that a denim skirt makes you feel too "girlie" then there's a simple solution – pair it all back with black. Choose mini to midi-lengths and add a black tee, blazer, and black ankle boots. Pair with some classic sunglasses for a street style look worthy of fashion week.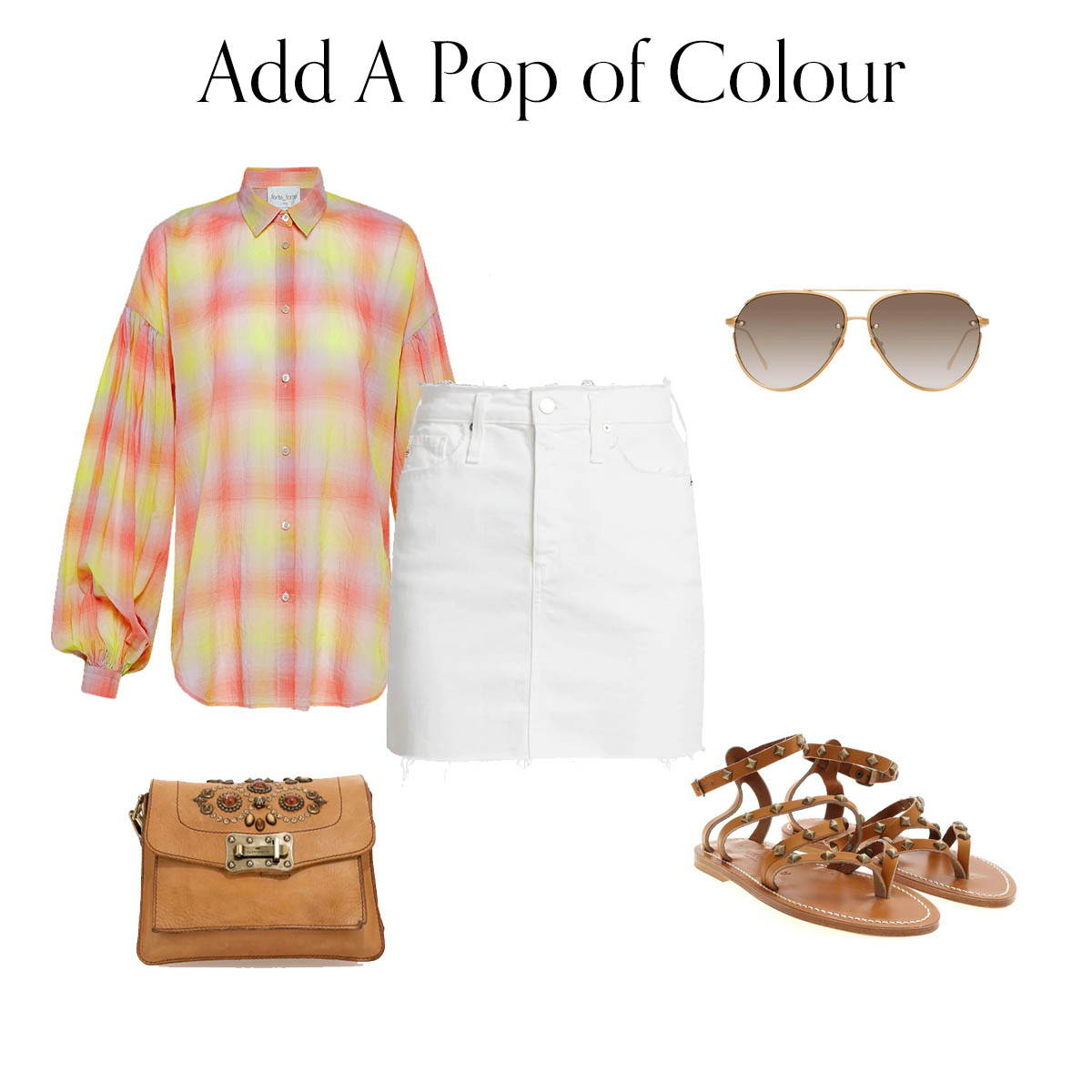 Denim skirts may just be our most loved trans seasonal piece of all time. We love pairing a shorter length skirt with a bright pop of colour and neutral accessories for a casual but effortless look in spring and autumn. It's the perfect level of sophistication for those days that you have zero idea which way the day's going to go.
Whether you're looking to add in a jean skirt that you can use to mix up your office looks or an off-duty jeans alternative – simply choose your favourite and shop the complete look online. Looking to curate your own denim skirt capsule – book a free virtual session with one of our expert team!