Style Tips From Mother's That Know Best
---
Style Tips From Mothers That Know Best
---
For all those early morning wakeups, being your personal Uber driver, cooking your favourite comfort food, or the hug that always make you feel at home - mum's are the best. And Mother's Day is the perfect excuse to show a little extra love to that Mother figure in your life.
At Calexico, we know mum knows best, so we sat down with Nicky, Rose & Eva to see how motherhood has changed them and influenced their style.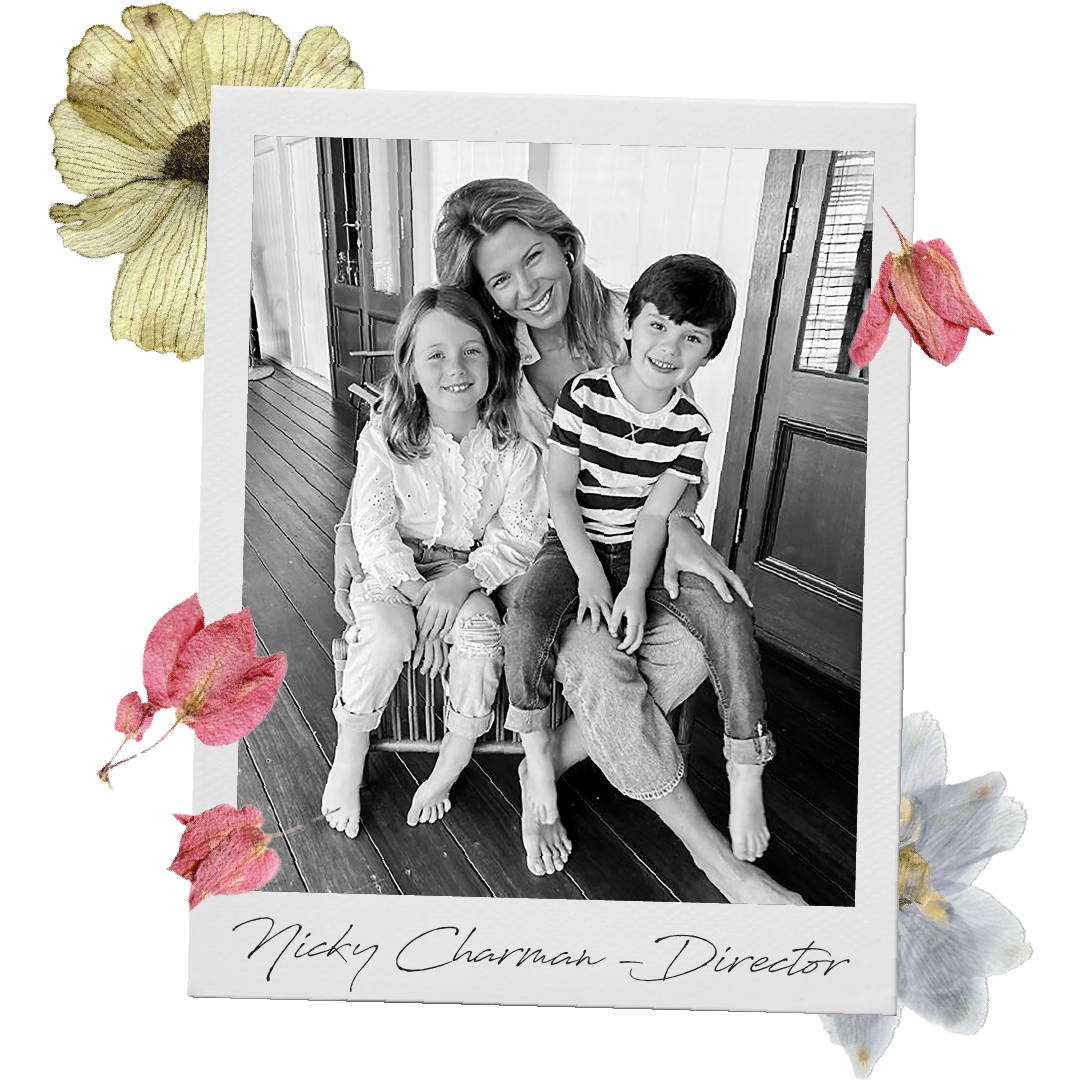 1. Did your mum have anything to do with your love for fashion?
I think I have my mum to thank for introducing me to fashion. She would collect every edition of Vogue Paris, The Face, W Magazine and Vanity Fair. Trawling through these as a young girl let me transport to the other side of the world always inquisitive to what was going on in the fashion, music, and cinema world. mum was incredibly into fashion, introducing me to the greats such as Thierry Mugler, Calvin Klein, and Helmut Lang.
2. What is your proudest moment as a mum?
I think what I'm most proud of is how close my children are. They really are the best of friends.
3. What's the best parenting advice you've received?
Try to be as present as possible. Put down the phone and let the emails go unanswered. I try as hard as I can!
7. How did your style change when you became a mother?
When I became a mother, my style changed a lot. Having worn high heels for 20 years before becoming a mother and then running around after two little ones, I realised sometimes stilettos didn't cut it. I became more at ease with my style, finally thinking about dressing for versatility and comfort as well as still staying chic. Thanks to the pandemic, the skill of creating comfortable yet stylish collections became easy and is accessible at Calexico. But don't get me wrong; I love donning on a party frock and high heels for that special occasion! Lenny Grace, my 6-year-old daughter, usually chooses my accessories! It's in her genes already!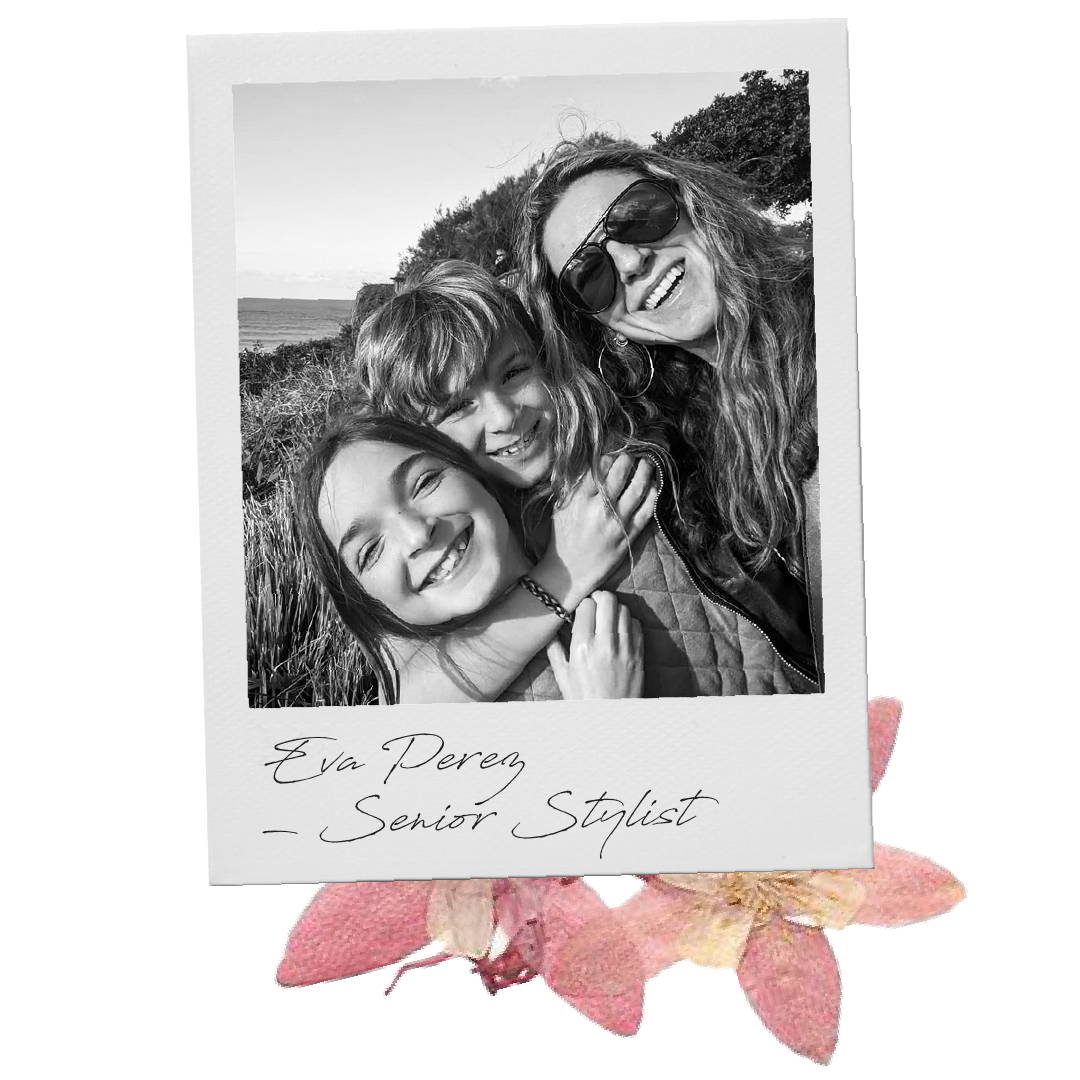 1. What is your favourite part of being a Mum?
It has to be the unconditional love I feel from them everyday. And I am always learning new things when with them.
2. What is your favourite way to spend time with your kids?
My family & I love discovering new places. We do excursions all the time & love spending time outdoors. From playing in our yard to going to the beach, creating memories together is the best!
3. What's the best parenting advice you've received?
Due to my lifestyle of moving countries so often I always worry about them adjusting, but I was told by a friend not to worry since kids adjust better than adults- and it is so true!
7. How did your style change when you became a mother?
When they where younger I didn't accesorise as much as I normally did, I wore more comfy clothes & shoes as I was always chasing after them, but I always tried to keep the essence of who I was. Now that they are older, I am completely back to accesorising - and if not wearing more jewellery than before.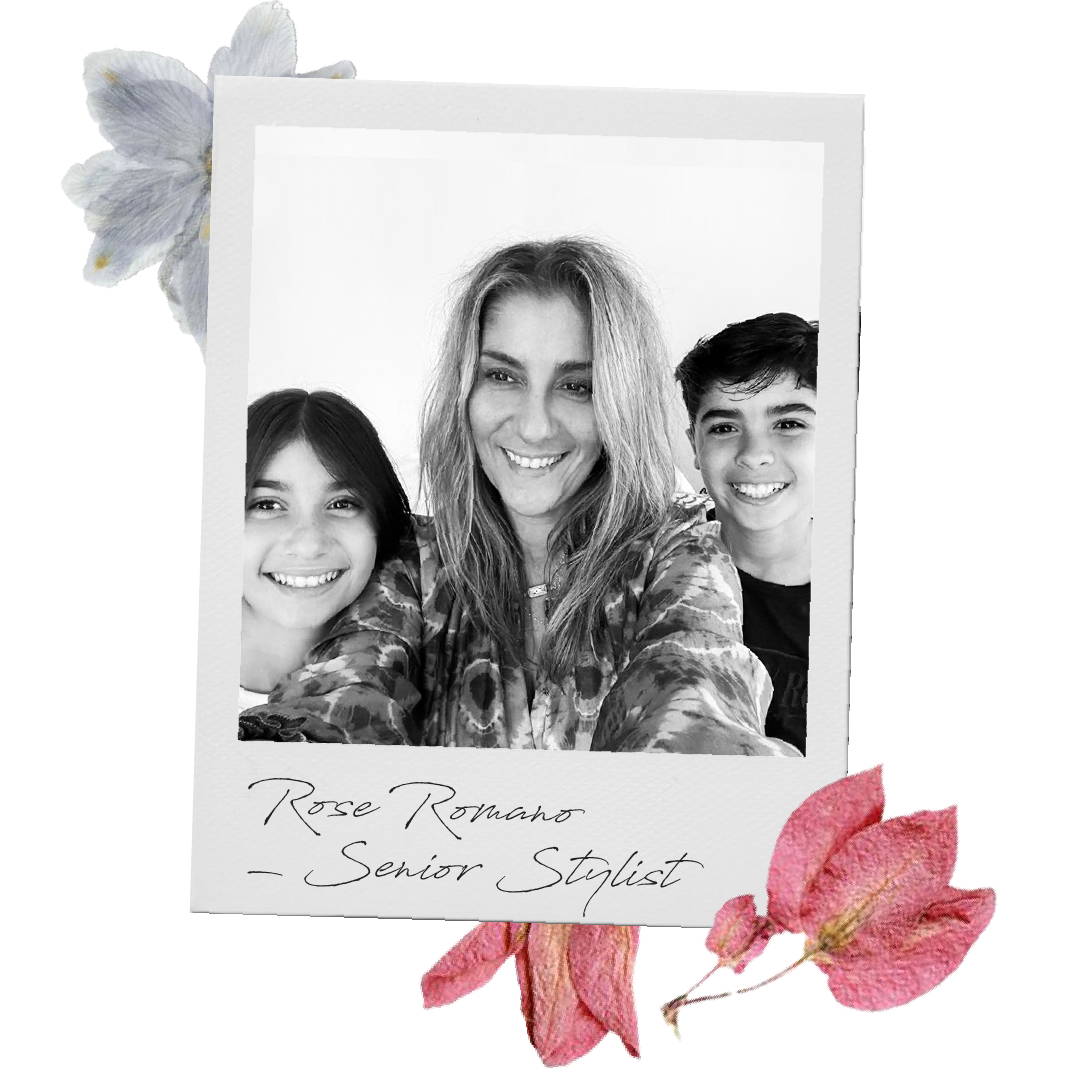 1. What is your favourite part of being a mum?
Seeing my children happy and thriving guiding them through new experiences of life being completely overwhelmed with the unconditional love and joy and responsibility of selflessness watching them follow my example and sharing their success in life their big smiles and hugs are my absolute heart melting moments in life that we never get tired of seeing.
2. What is your favourite way to spend time with your kids?
It is either going out and exploring new places as to the down time doing cuddles on the coach.
3. What's the best parenting advice you've received?
Time is love for a child, it's that simple, don't complicate it!
7. How did your style change when you became a mother?
My style change whilst pregnant and after becoming a mother with your body changing. I needed different items for different reasons but still wanted to feel put together. I wore baggy clothes for comfort now give me a great pair of jeans and a blazer anyday!
---
Looking just outside of the Calexico family, we've chatted with three designers who share their experiences and trying to keep that elusive work-life balance. Plus, they give us their insight into how being a mum influences their brand and style.
---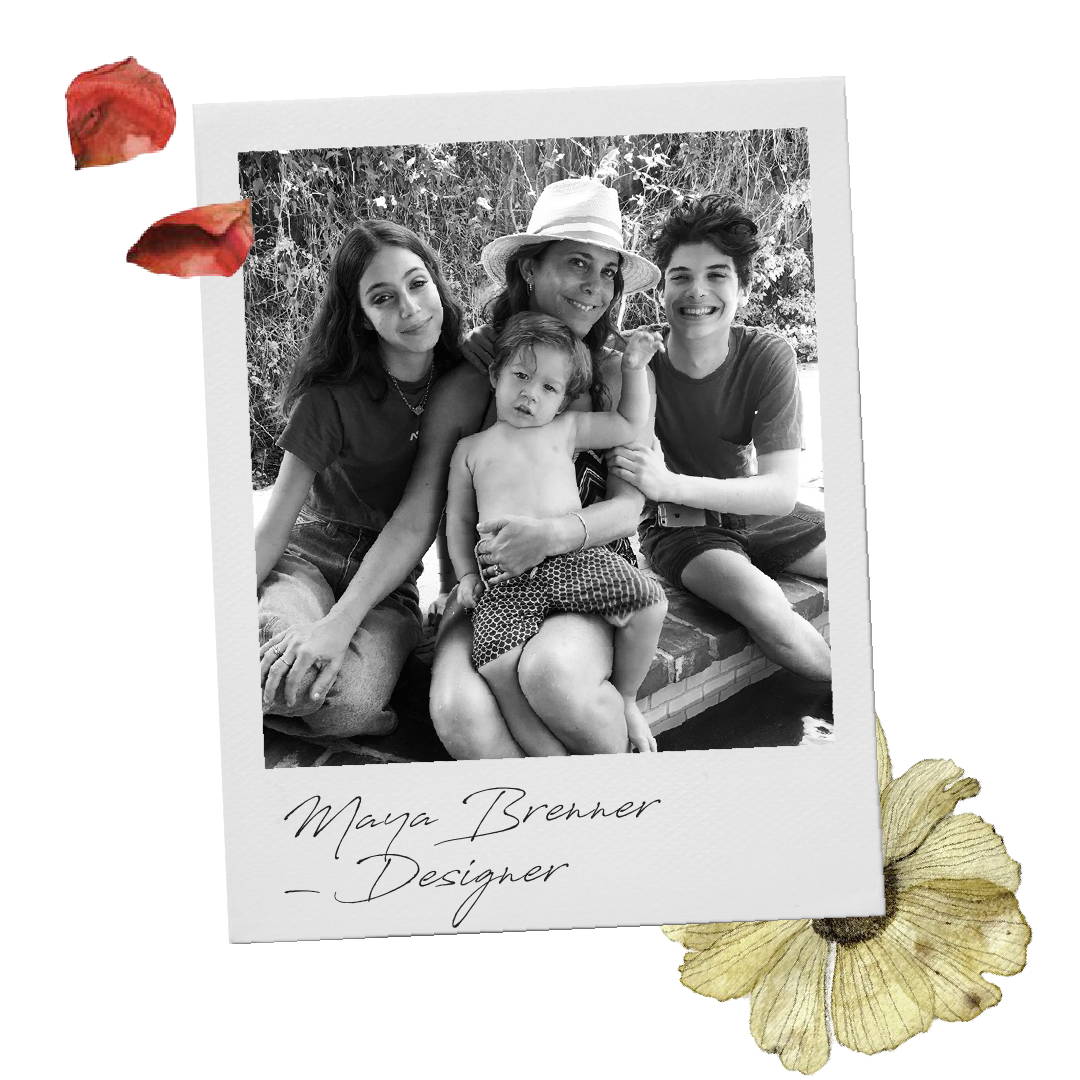 1. Best approach to style vs motherhood?
I love a high-low look. I tend to avoid a full designer look and usually try to pair my Ulla Johnson or Isabel Marrant with vintage jeans or sandals. I also love patterns which tend to hide a lot of messy handprints!
2. What was the most surprising thing about becoming a mum?
My oldest is 18 years old so that was a while ago… But I also have a 4-year-old, so I've had a chance to reflect on that a lot. The obvious one is how much work it is and the relentless schedule of never really getting a break. When both my 18-year-old and 15-year-old were little, I ran my business out of my house because I thought that would be easier. How wrong I was! Now, with my 4-year-old, I go to my studio daily to focus on work. This allows me to come home and slow down and spend focused time with my 4-year-old, where I give him my full attention.
3. Fill in the blank: This Mother's Day I Want….
A retreat in Taos, New Mexico. (And I'm actually doing a retreat in Taos, New Mexico! With my two best friends.)
7. What's next on the horizon for Maya Brenner designs?
We're bringing a lot more colour into the line with our Bouquet collection. This latest collection uses a lovely grouping of colourful stones in our rings, necklaces, and bracelets, all named after flowers.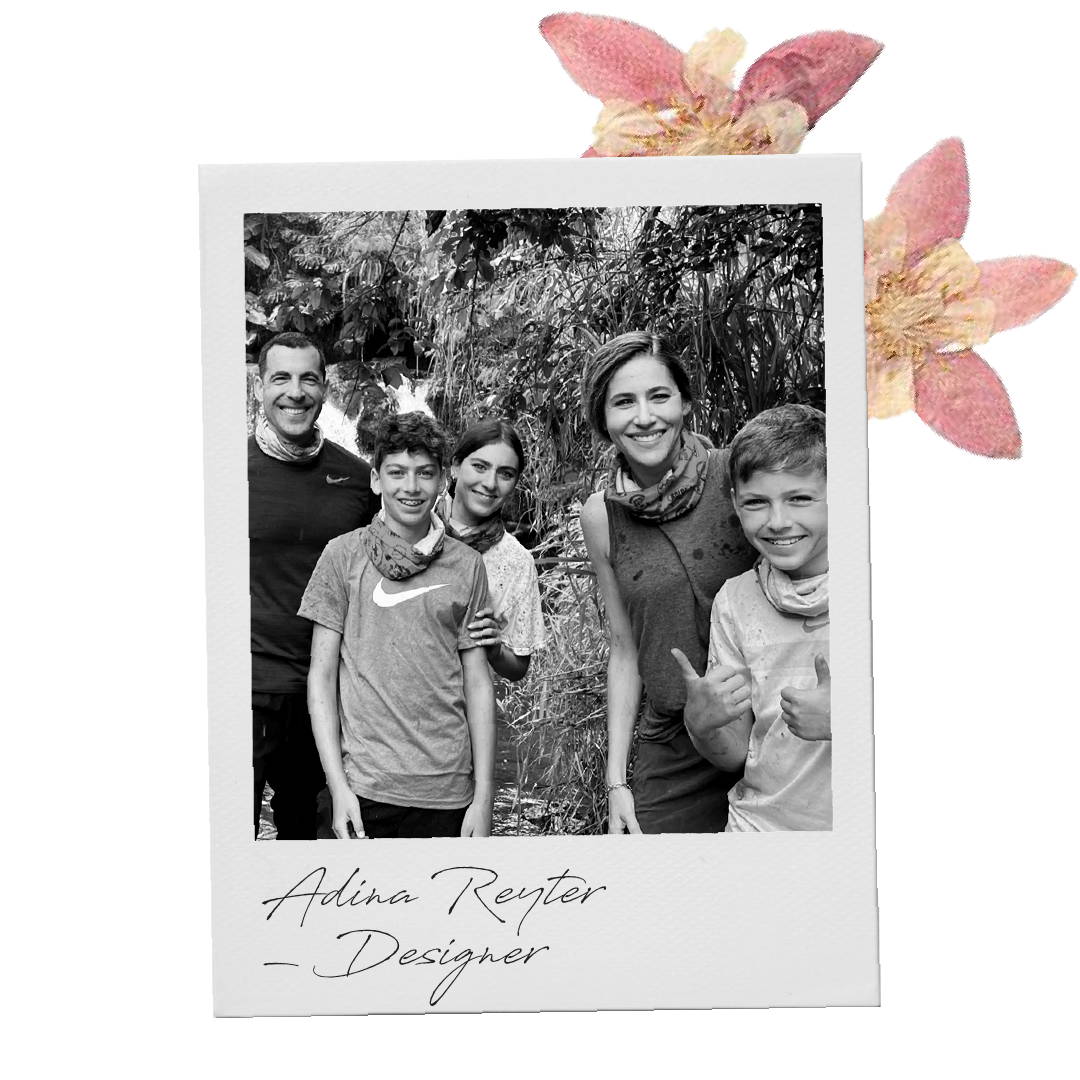 1. What's your everyday fashion philosophy?
Less is more, except when it comes to jewellery... than more is more!
2. You have three children in their teens, what do they do that makes you laugh?
So many things. And it is always changing. Dinner is a great time of the day where every funny school story gets told. 
3. What's the best advice your mother gave you?
Anything worth it takes hard work. And she was right. Everything rewarding requires hard work, sacrifice, and dedication.
7. What's next on the horizon for Adina Reyter designs?
EVERYTHING! More jewellery, more diamonds, more coloured stones… Essentially, jewellery world domination.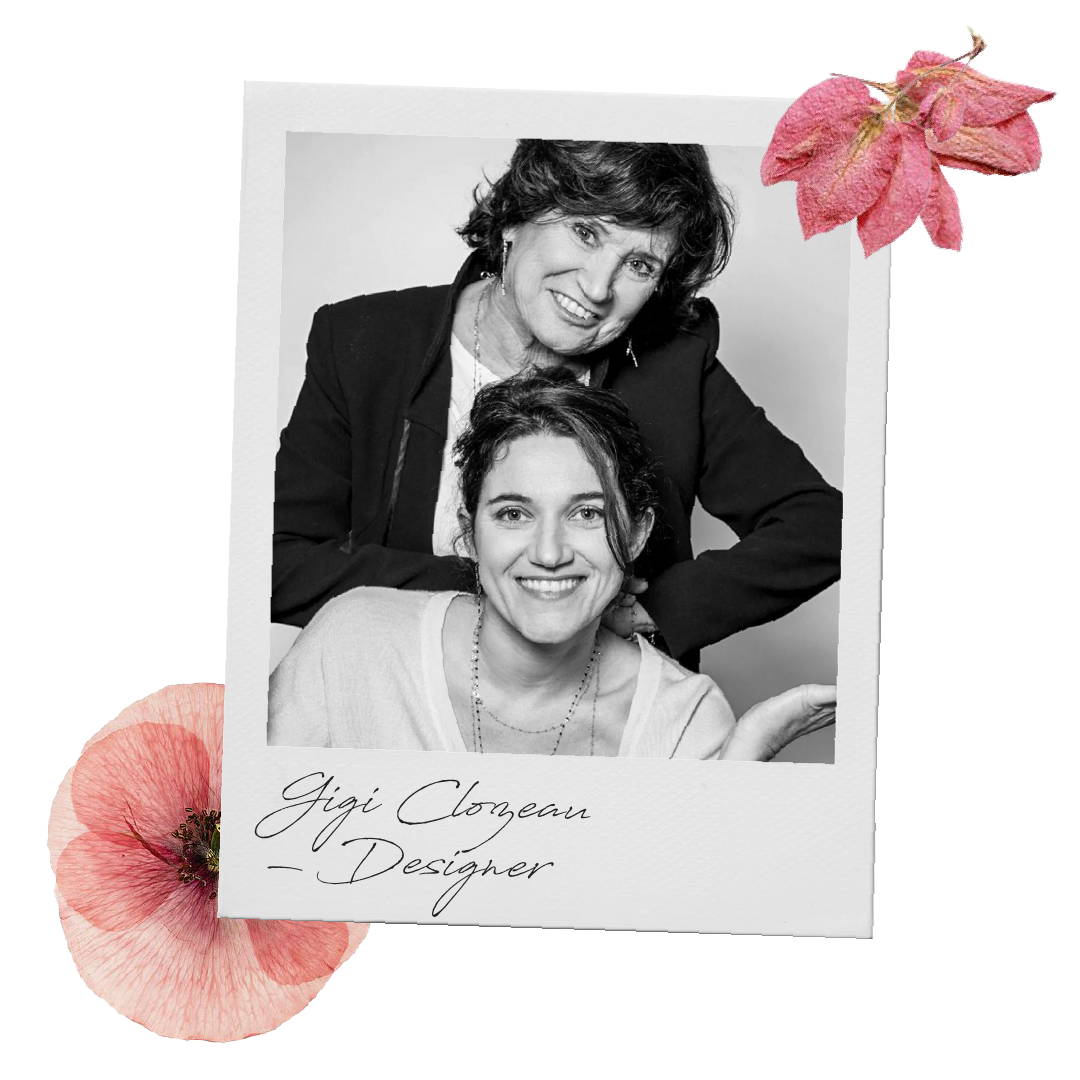 1. Tell us about your personal style?
My personal style is effortless chic. I tend to love and incorporate solid colour and try to avoid prints. One of my current, new favourite brands is Suzie Kondi - which is an Australian brand!
2. Tell us about a fond childhood memory with your mother.
One of my favourite childhood memories of growing up was when I would spend hours in my mother's boudoir. I would try on her shoes and put on improvised fashion shows.
3. Do you know what you are doing this Mother's Day?
This Mother's Day I will be spending the day cheering my son, who is 3 years old, and getting pampered by my husband.
4. What's next on the horizon for Gigi Clozeau designs?
Next on the Gigi Clozeau horizon is featuring new, fun colours within our designs. Also, creating new, beautiful versions of our already existing iconic pieces.
So, this Mother's Day, spoil your mum to say thank you for all she has done for you!
We try and make gift giving as easy as possible. We offer complimentary shipping, returns and gift wrapping. Whether your mum's style reminds you of Gigi Clozeau's and you think she needs a new effortless yet trendy jumper for the upcoming winter. Or, you know your mum will love the new Maya Brenner coloured items. Gift giving is simple at Calexico and your mum deserves to feel special this Mother's Day.
---