Our Guide To Nailing Parisian Street Style
Our Guide To Nailing Parisian Street Style
Everything you need to nail that French Cool Girl look without looking like you even tried
---
Don't be fooled, French girls put just as much thought into their look as the rest of us -- they've just got it down to a fine art. The good news? There's a science to achieving effortless Parisian style and we've got the instruction manual.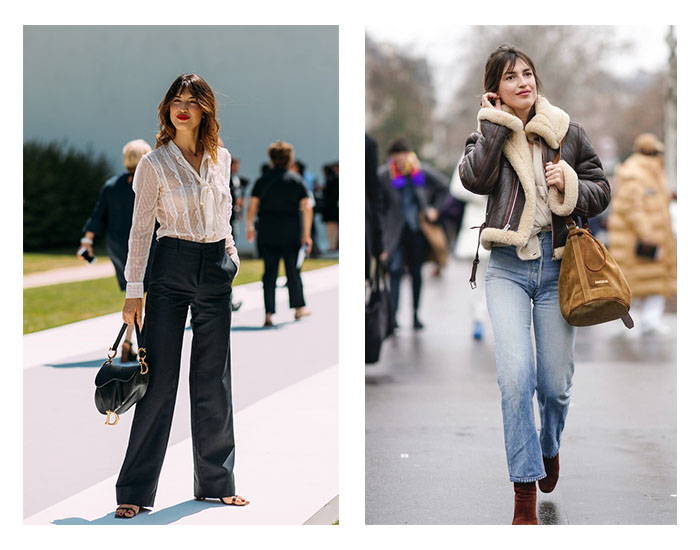 ---
A loose-fitting button-up is the epitome of Parisian style; it also looks incredible on every woman. If international travel wasn't halted, you'd see these blouse's worn elegantly unbuttoned on women strolling the streets of the 2nd Arrondissement. Yes, undoing some buttons sounds basic enough, but French women innately know how to stop one button short of going too low.
---
French girls don't love to pour themselves into skin-tight clothing. Instead, you'll find them living in more relaxed and straight leg jeans with a button-up fly. If you ask most French fashion-forward women about their daily uniform, straight leg jeans will probably be the first thing that falls out of their mouth (in their envious French accent, of course).
---
The missing piece to the jeans and button-up combination— a black blazer. Honestly, it makes sense. A simple blazer adds instant sophistication to any outfit. And as we well know, simplicity plus sophistication = French.
---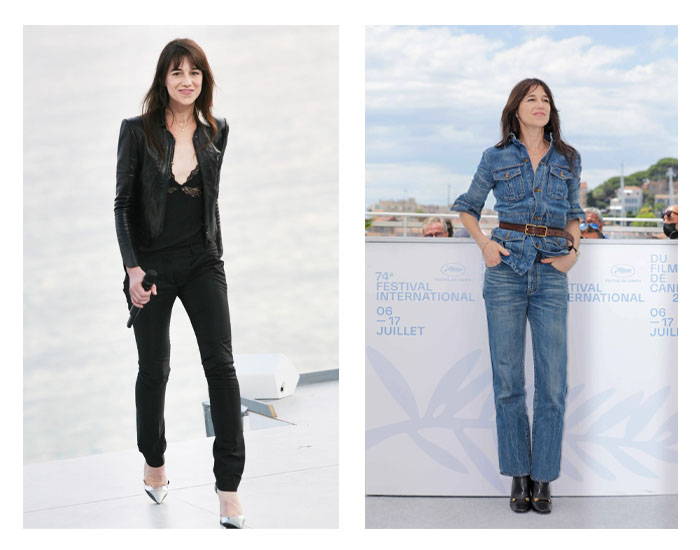 ---
French women tend to avoid sky-high stilettos. Instead, they wear comfortable shoes like loafers, ballet flats, or low heels that can work from day to night. Grab these black loafers if you're after something a little more classic. If you're looking to add a little edge to your Parisian street style capsule -- opt for the leopard suede.
---
For Parisians, lingerie is as important to an outfit as a great pair of jeans. Although don't expect pieces that are excessively sexy like padded or push up bras. Instead, you'll find they opt for a more subtle sensuality, one that prioritises flattering silhouettes and pieces that look great peeking out from under button-down shirts and blazers. However, the true reason lingerie is pivotal to Parisian women is that it helps you feel confident, composed, and ready for anything the day throws at you.
As French model Clémentine Desseaux said, "We love to be comfortable but always cute, in case someone ends up seeing our undies, and also, really, just to feel sexy and confident."
---
Parisians also invest a lot of stock in the power of perfumes. Again, the sensual component of a fragrance adds to the je ne sais quoi of French Girl Style. Although you can't physically see the perfume, you can see it in the essence of the woman, the way she walks, smiles, and expresses herself. So, if you're looking for a styling superpower, find a fragrance that makes you stand a little taller and feel like the most exquisite version of yourself.
Housed in an artful bottle designed by Pierre and Jules Dinand. The vessel is adorned with a mashrabiya motif to highlight the creator's origins and the DNA of the French perfume house. Delicate, symbolic, and timeless you'll feel simultaneously charismatic and carefree.
---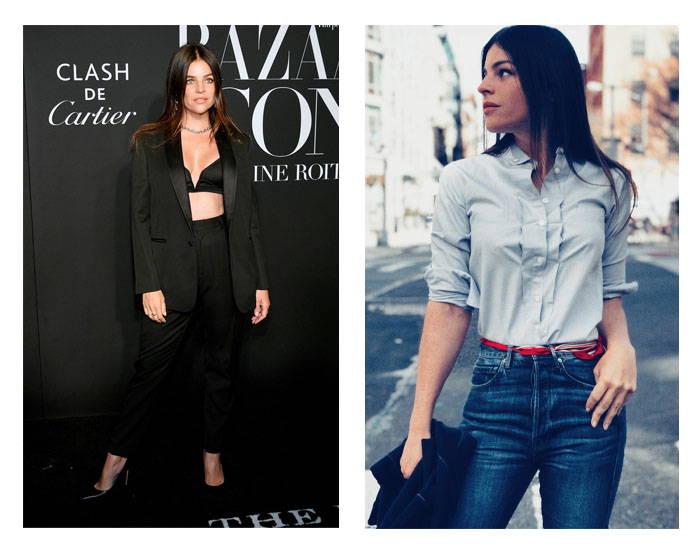 ---
Not to sound like a broken record but as per our previous points the key to Parisian jewellery? Effortlessness. Think delicate and fine pieces that you never take off. Adina Reyter delivers on simple classics and everyday elegance that can take you from day to night. After all, Parisian women always leave room for life to surprise them.
---
The reason Parisian women can nail a minimalist makeup look is also due to the fact they invest in a quality skincare routine. An even skin tone, clear complexion, and that lit-from-within glow can all be achieved with regular maintenance. The most important French makeup lesson? Wear less of it. Minimal yet perfect makeup and effortless hair are the staples of Parisian beauty. Rather than use heavy makeup to mask "flaws", French women prefer to enhance their natural features. A tinted moisturiser, a flick of mascara, and a little colour on your lips -- and voila! -- you're done.
---