The micro hem is back in a big way – and women across the globe are welcoming the return of this fun and playful silhouette in both dresses and skirt form. If you've ever felt that a mini wasn't for you, read on. We've picked the brains of our expert stylists to pull dress code appropriate looks for every age and occasion. The tip that we heard the most? Like all things in life, mastering the mini is all about learning the art of balance.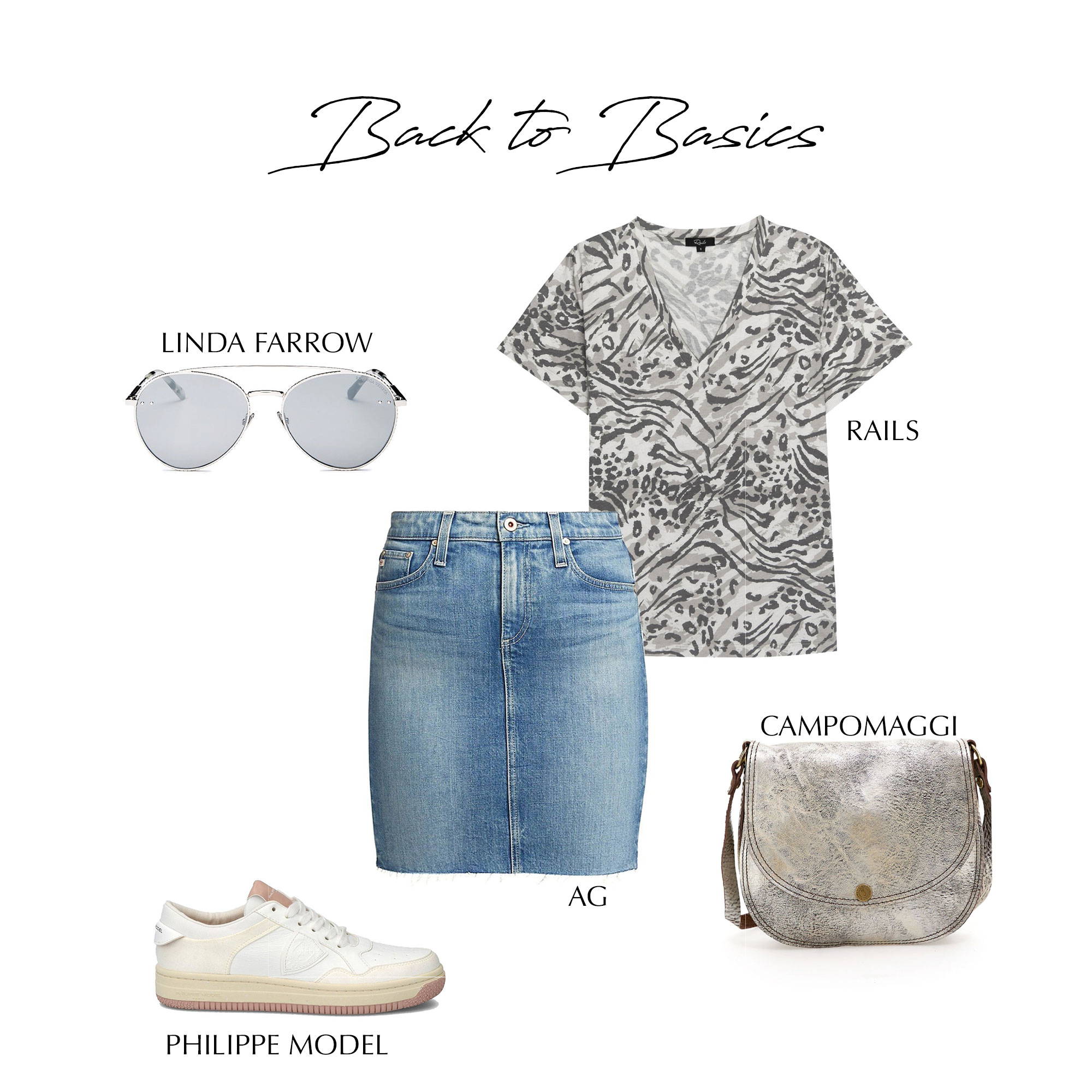 When it comes to effortless summer and spring looks, nothing beats the basics like a skirt, tee, and trainers combinations. It's a feminine take on an off-duty look that is cool, comfortable and relaxed.
How to Master: Our tip is to choose a cotton mini skirt or similar fabric that has a fun print and then keep your tee in a basic block colour. Pair it back with some Philippe Models sneakers for a flattering look that's perfect for Sunday brunch.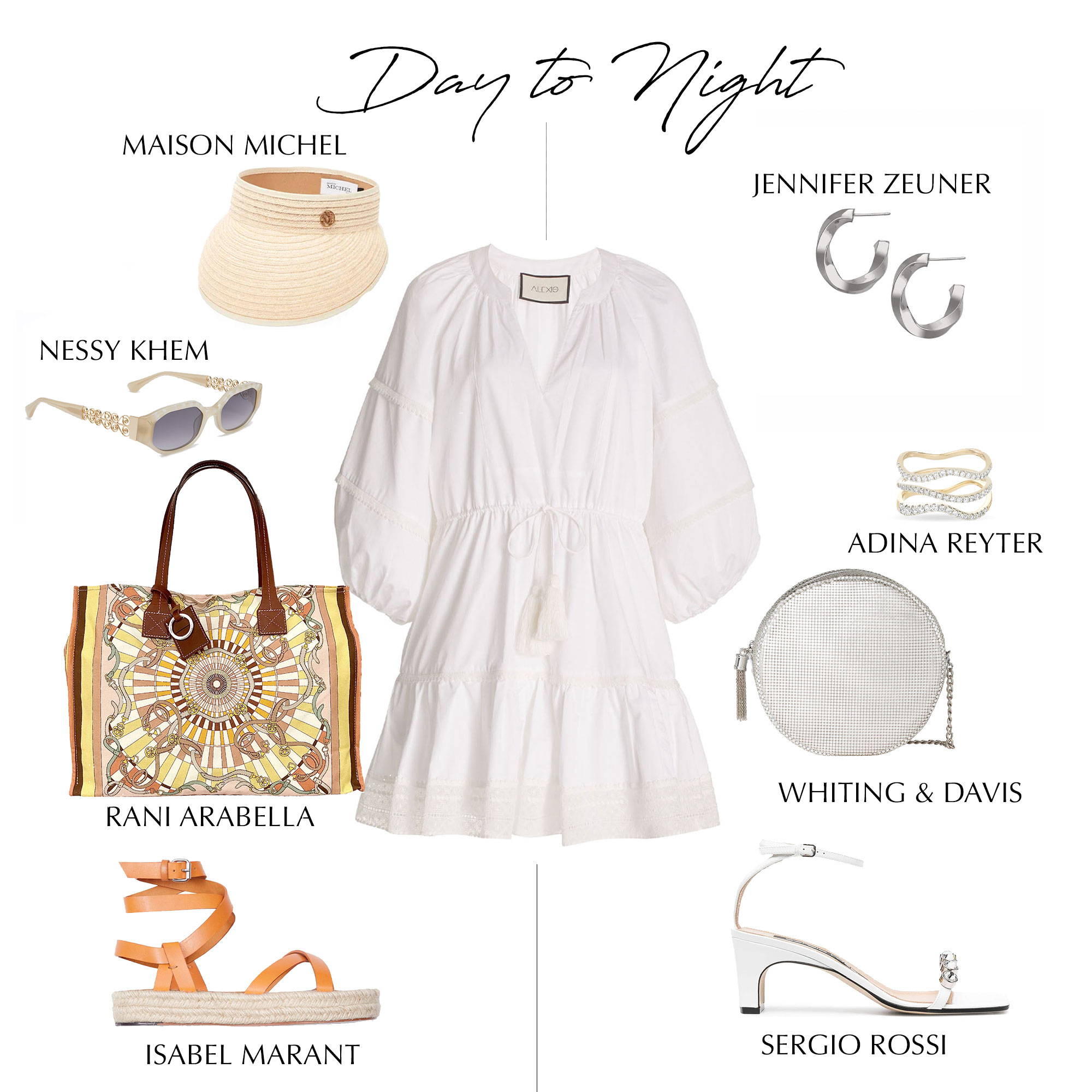 It takes up minimum suitcase space, making it a vacation no-brainer and perfect for showing off sun-kissed legs. In fact, shorter hemlines are most at home on tropical holiday destinations and summer locales and can be worn everywhere from your resort lobby, to a local seafood restaurant, or for a fun night out at a rooftop bar.

How to master:Did someone say two beach-to-bar looks for the price of one? We love choosing pieces that can be dressed up or down. Look for looser silhouettes that can be breezy for days on the beach and then cinched at the waist for a more elevated look. Make sure to take a pair of flat sandals and heels to help you transition from day to night.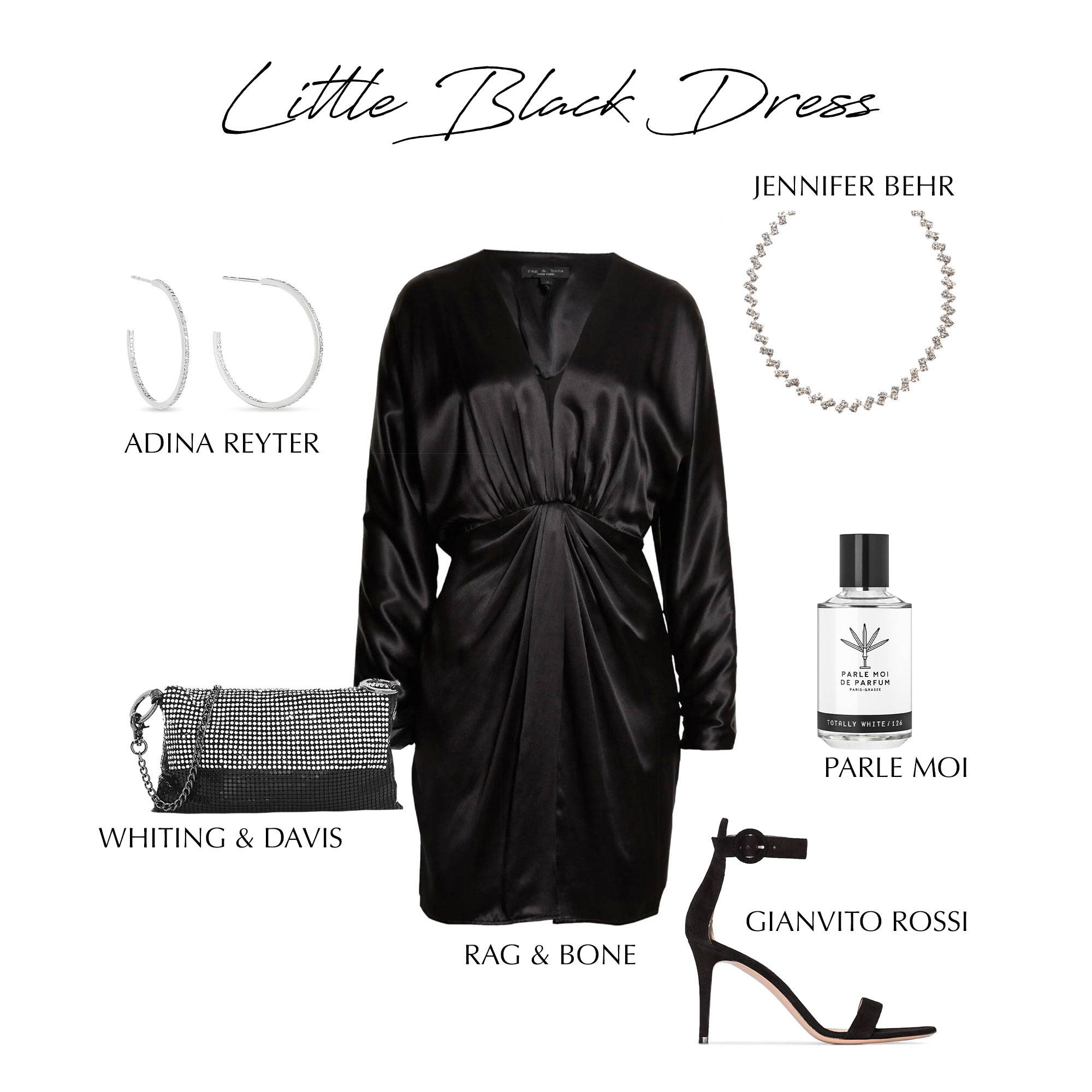 A fashion icon version of the LBD that puts the emphasis on the little. Although these silhouettes from Gauge 81 and Rag + Bone have shorter hemlines it still stays true to the timeless sophistication of this wardrobe must-have.

How to master: The key here is the shorter the hem, the longer the sleeve. To keep this look elegant, choose one feature to hero (in this case your legs) and pull back on the top half of your look. Keep your heels mid to high to make your pins pop and stay simple with other accessories – a chunky bracelet, some hoops and a glitzy shoulder bag are all you need for a cool but head turning evening look.
A skirt suit is a simple but confident office staple that has stood the test of time. It's feminine but also a bit of a power dressing move and we love it. If you're not wanting to do a set, pair back your skirt with a button up blouse.

How to Master: Depending on your office dress code, move from a true mini to a more midi length hemline. Also, we love to choose more traditionally "office" colours such as blacks, chocolates, and olives. Keep it simple and layer a white tank or quality basic underneath and pop on some low rise pumps.