Nicky's Lockdown Looks
Ready-To-Wear Staples To Lift Your Lockdown Mood
---
We're back in another lockdown but that doesn't mean life has necessarily slowed down. In fact, it's business as usual on many fronts from managing the boutique virtually to managing a house full of kids on school holidays (if you know, you know).
Something that has helped me show up during COVID is keeping my routine (as best as possible) and continuing to invest in the items that make me feel pulled together. When you're primarily stuck indoors, it's easy (and understandable) to resort to an old tracksuit or pj set. However, now is actually the most important time to use your wardrobe as a tool to help you look good to feel good, and feel good to look good.
Here's my round-up of luxury pieces that are practical and comfortable for lockdown life -- but still elevate your outfit (and your mood).
---
This stylish jogger set is my go-to during lockdown. If I've got a meeting, I'm throwing on my Jennifer Zeuner hoops for a casual but professional look.
---
This Vince pull-on short and knit top in bone is perfect for a walk with the kids or a quick dash to the shops. Pair with Phillipe Model Temples and a dusty pink shopper for a tonal look that delivers socially distanced style. Add a layer and some edge with this cheetah print scarf.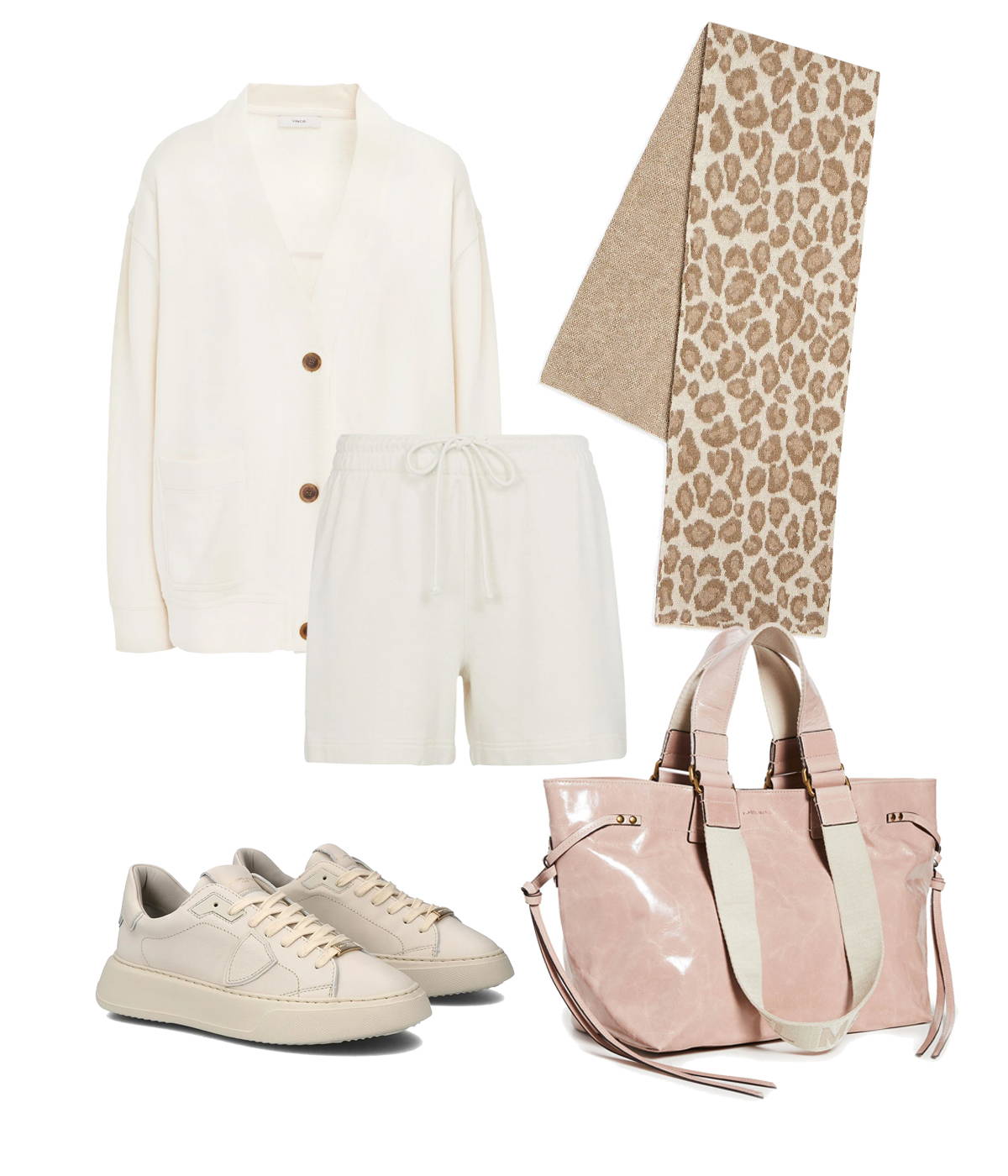 ---
This mask from Avant Toi helps you be mindful of regulations without ruining your look. During lockdown, I'm also taking a lot more calls and I'm loving this phone case from Louvini to help me keep on track.
---
Eating with my family is a joy for me. While we're not going out for dinner, cooking in these loose-fitting Citizens of Humanity jeans and oversized tee in chai tye-dye, makes it still feel special.
---
This Enzo Costa top should be a staple in every woman's wardrobe any time of year -- but especially for those nights relaxing your favourite TV series. Quality socks are also perfectly acceptable for couch life and I'm usually stealing a pair of my husband's Marcoliani's.
---
When we're all under the same roof, it can feel hard to get a minute to yourself. A hot shower and slipping into some luxurious underwear and a robe help me take a moment. Also, I find both perfume and candles are amazing ways to connect you with yourself and your space.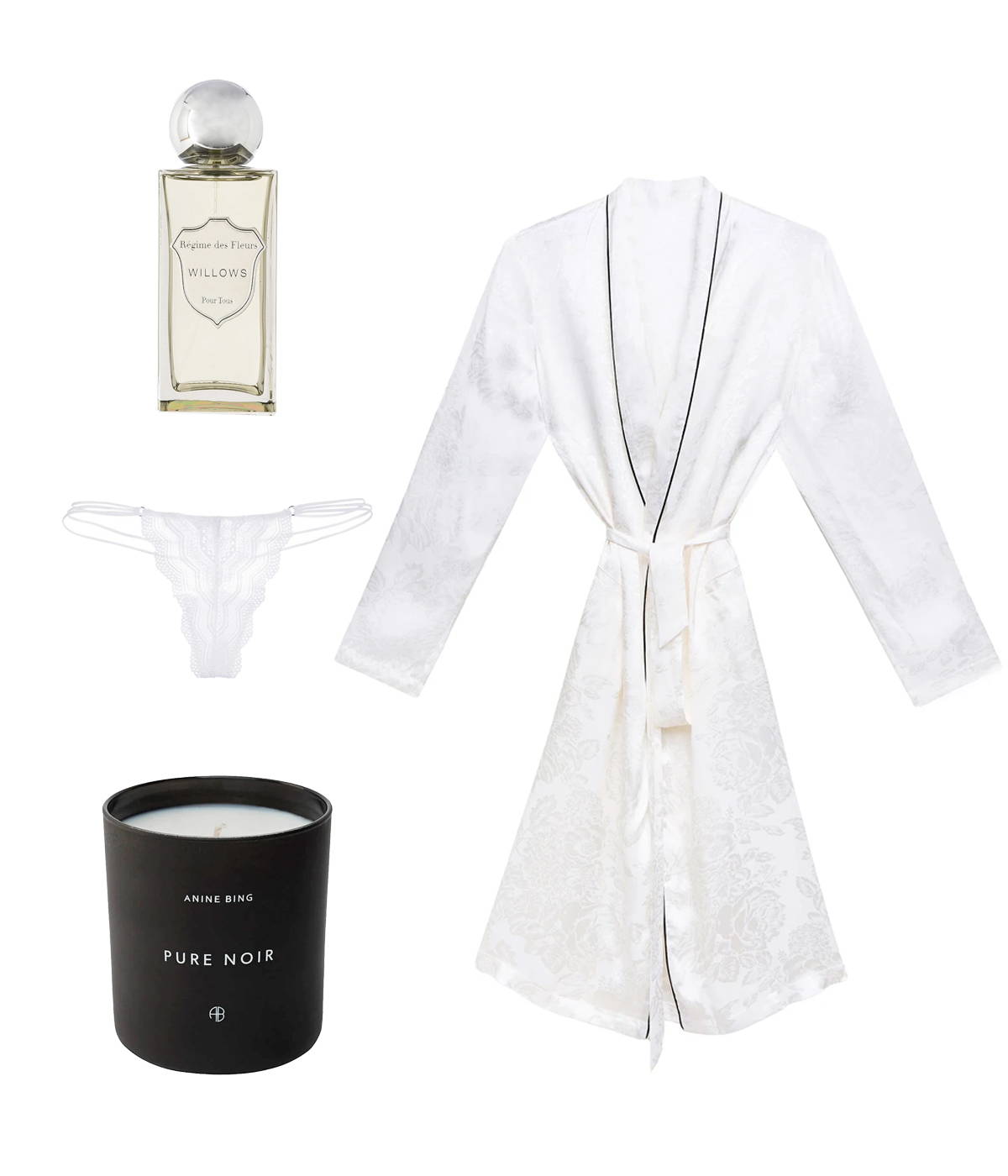 ---
We're always here for you.
We are in-store in a limited capacity and fully available for virtual styling. In case you didn't know, we also offer express shipping and our orders are getting sent daily. If you are in Brisbane, please take advantage of our curbside collection from 9-5 PM.
As always, stay safe and stay positive. We are all excited to see you back in store very soon.
Love,
Nicky Xx
---