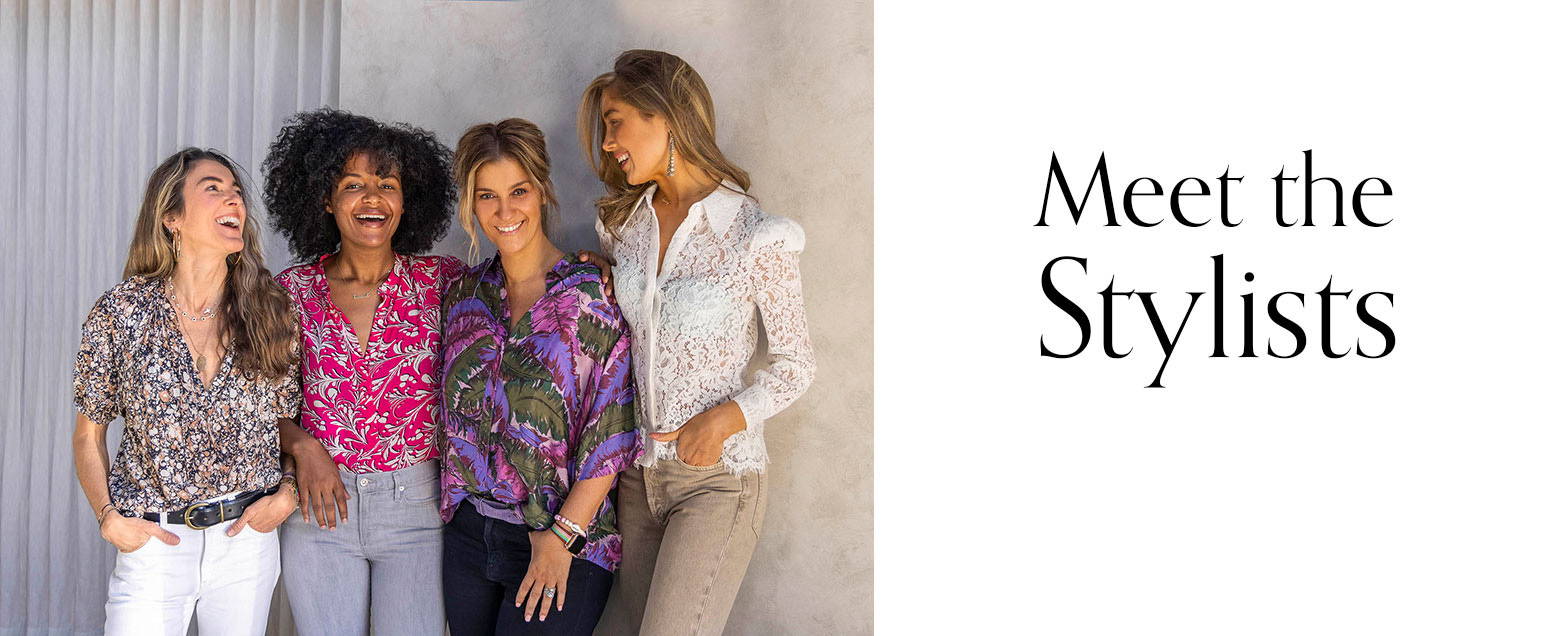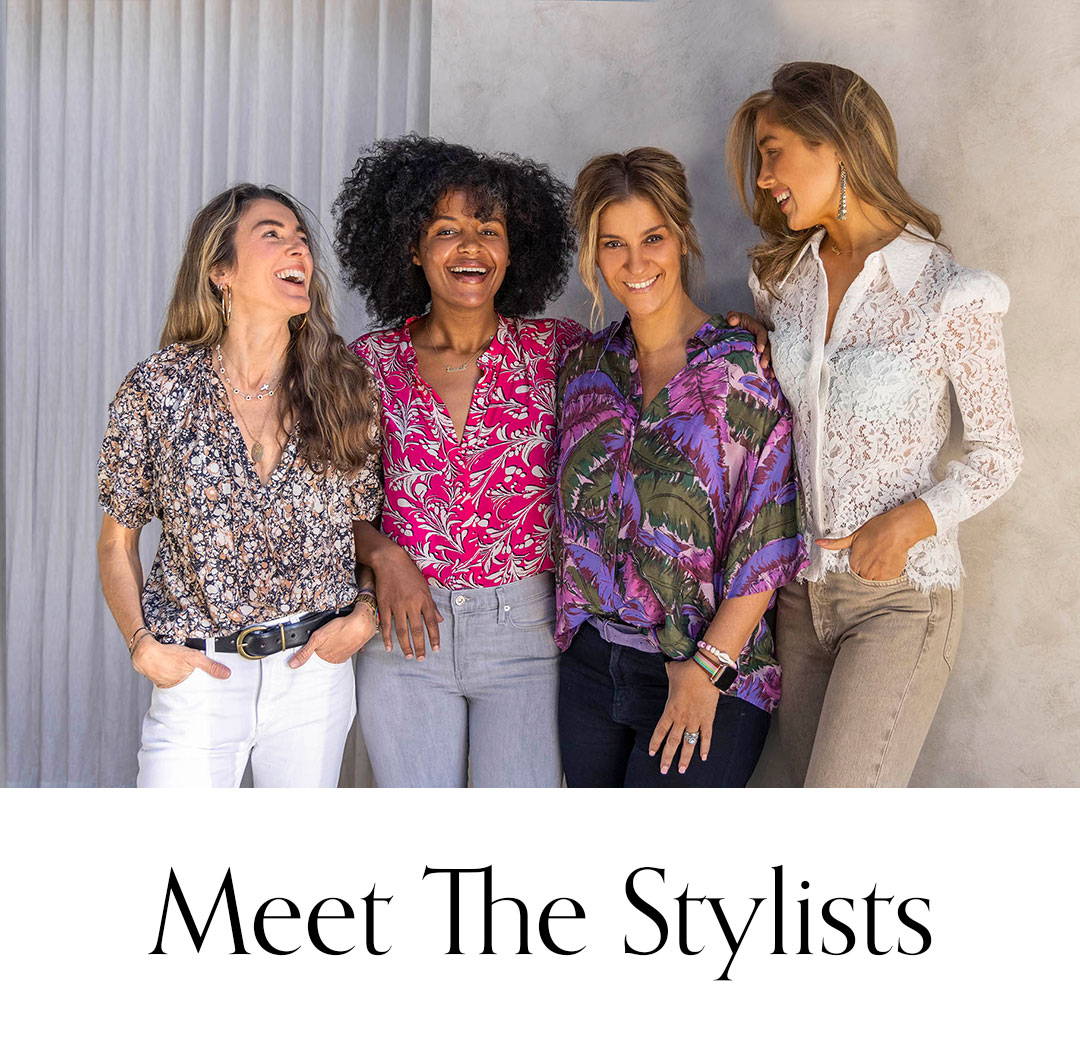 Whether you're after quick fashion advice, trusted fit tips, or an entire capsule dressing tutorial; our team of stylists have over a decade of experience curating timeless looks for real women.
Pulling from our amazing roster of international and Calexico-exclusive pieces, you're guaranteed to find a look that's uniquely you. Easy, complimentary, and tailored to your circumstances, you'll never again have a closet of unworn clothes.
Come in and see us for a service that promises to never push trends, and to always help you feel confident, look incredible, and most importantly, have fun in the process!
---
Rose loves to style for life! She considers every day an event from red carpet galas to school drop-offs. If you're constantly looking in your closet and feeling that things just aren't working, Rose can help. As a working mama, she understands that sometimes you just don't have time to ask yourself if this goes with that. Together, you'll build a versatile wardrobe that ensures you'll always have an outfit you love to wear. Book in for a session in-store, virtually, or even at home.
Eva is our resident stylist for those that love a laid-back but effortless look. She hails from Spain but has lived in London and California styling for Paul & Joe and Natalie Martin. She's also Calexico-famous for her accessories game and if you're looking for complete head-to-toe outfits, you're going to want to book a session with Eva. By adding key pieces from the right pair of gladiator sandals, to stacking necklaces, Eva shows clients how to mix new items with their current wardrobe for an entirely new look.
Daisy has been styling Calexico women of all ages for years. In that time, she has created long-lasting relationships with her clients built on trust and her ability to listen to their evolving style needs. Daisy has an innate understanding of timeless style, however, she is also big on practicality and loves to help you curate a wardrobe that matches your lifestyle. You may also recognise Daisy from our Instagram handle! As one of our in-house models, Daisy has tried on just about every piece of clothing in Calexico and can tell you the story behind practically every item on the store floor. She's also full of the best recco's from the hairdressers to nail salons.
If you love playing with fashion but don't have hours to scroll through fashion blogs or spend hours shopping -- Hannah is your stylist. Up to speed with the latest in international fashion, she lives to help clients push the envelope in a way that stays true to their personal style. Hannah has a natural talent for quickly pulling unexpected pieces that elevate your existing wardrobe -- and she's also one of our denim gurus! Her clients love her for her fun-loving nature, unique eye, and gentle encouragement to dare to wear the outfits they truly adore. Expect your styling session with a side of laughter.
Belinda brings a modern perspective to personal styling. Belinda has always loved the way fashion allows everyone to express their personality. In particular, she is a huge fan of elevated basics and off-duty looks. Ensuring her clients feel as good in their skin in everyday moments is as important to her as helping them pull an amazing special occasion outfit. Friendly and approachable, nine times out of ten we'll find Belinda chatting to someone on the store floor about the latest Nili Lotan collection or their daughter's uni holiday plans! Book her for a fun and relaxed session full of fresh styling tips that take your unique style and personal needs into consideration.
Meg is our go-to stylist for looking & feeling your best. Her kind & nurturing personality allows her to solve your wardrobe woes with ease. Fashion classics are her favourite - from the perfect white tee, to paying homage to the 70's with flare jeans - she knows her way around the not so basic basics. From the latest trends to the perfect blazer fit for the boardroom, Meg has her finger on the pulse for all things stylish! Book her for your next appointment and walk away feeling confident, no matter the occasion.