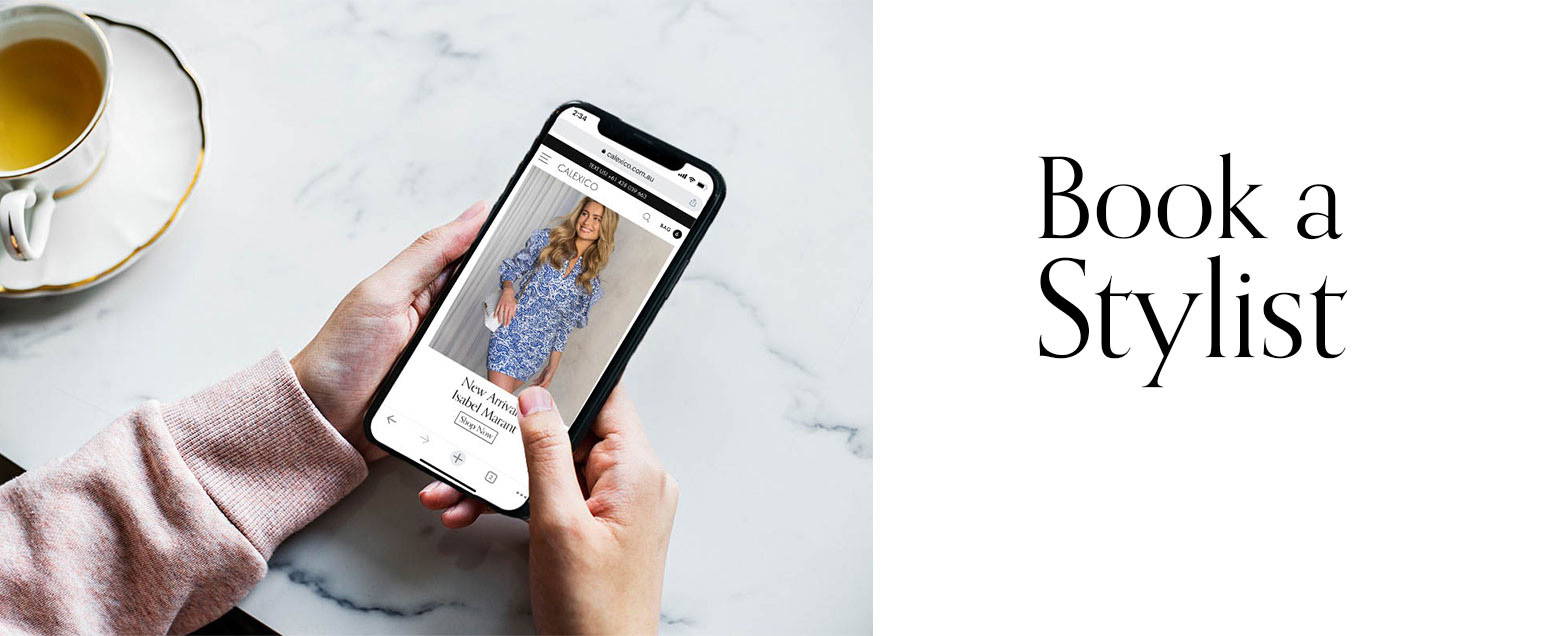 Choosing an outfit can be overwhelming. Our stylists help you curate the perfect look.
---
Join us in the boutique for an easy, fun, and zero-pressure styling session. Together, we'll walk through some of our best labels and exclusive pieces to help you craft your perfect looks. Each of our personal styling sessions is complimentary and includes expert advice and curated looks from senior stylists, as well as free champagne or coffee, and custom tailoring.
CAN'T MAKE IT IN? BOOK A COMPLIMENTARY VIRTUAL SESSION.
You can also access one-on-one personalised style and fit advice over Zoom, FaceTime & email! Read our stylist bios and book in with a stylist of your choosing.