5 outfits to wear with white sneakers
A tale as old as time, a love affair to last the ages, there are few things to come between a man and his white sneakers. But it turns out, complacency is one of them. it's easy to fall into the pattern of only ever wearing your classic whites with a pair of gym shorts, when really, they deserve so much better than that.
Here are all the ways you could be wearing them right now...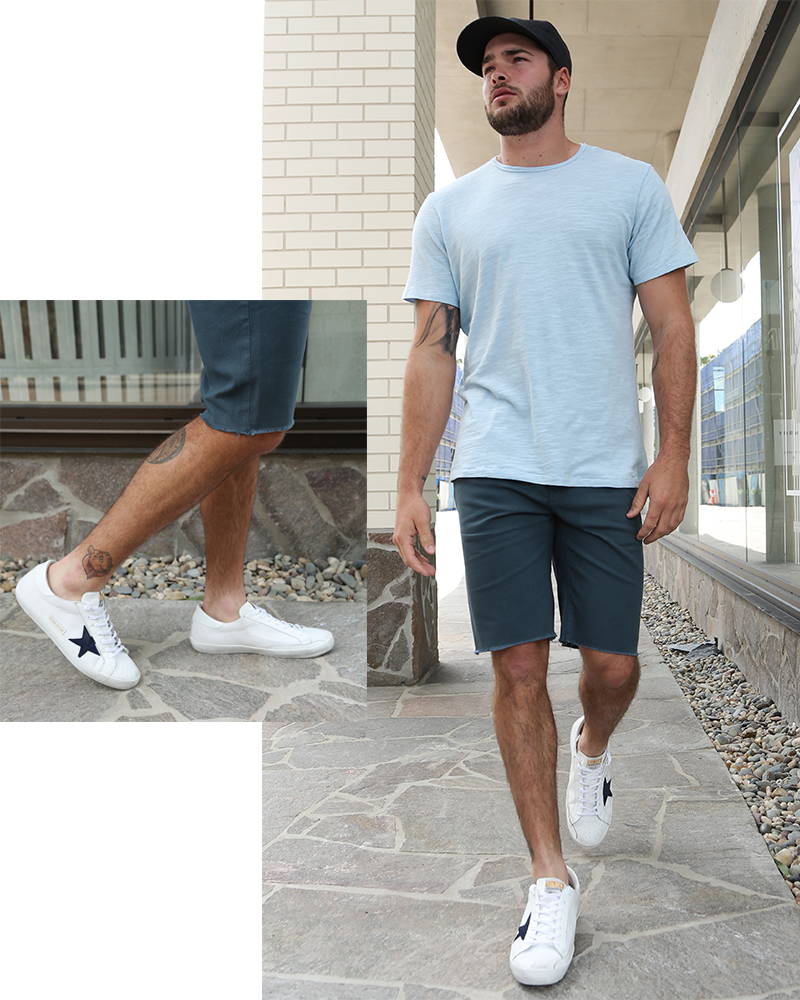 CAP & TEE RAG & BONE / SHORTS J BRAND / SNEAKERS GOLDEN GOOSE
Laidback Saturday style is only ever a bit of block-colouring away. create a fresh contrast by pairing your sneakers back with a brighter coloured short and basic tee. simples.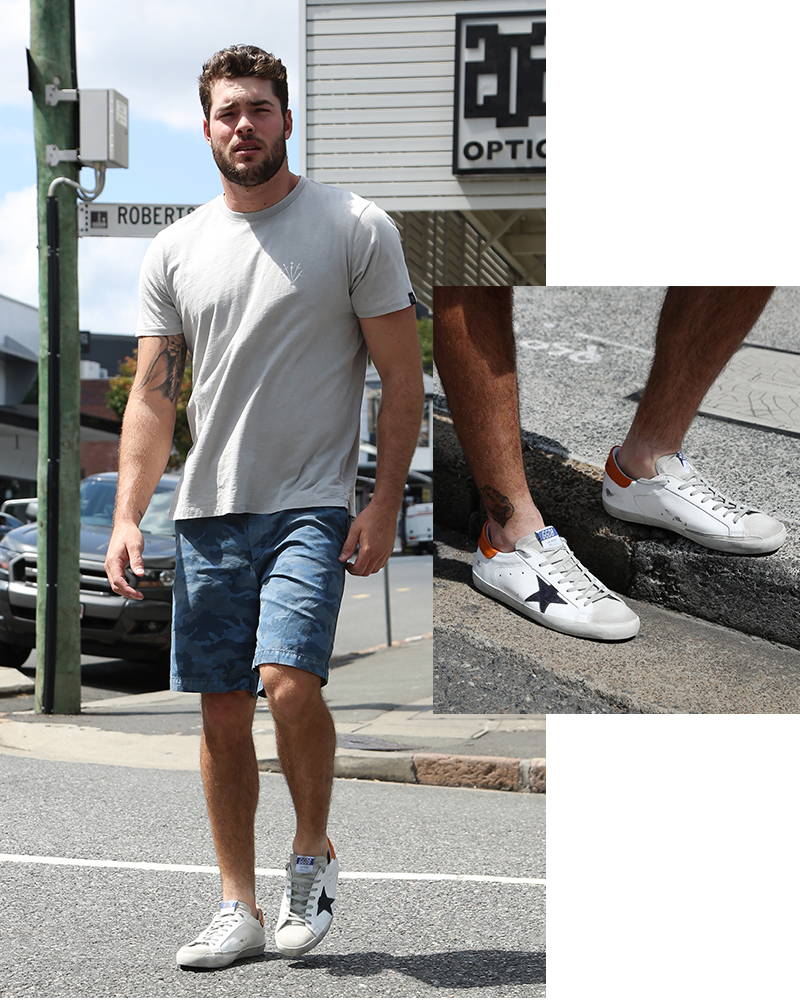 TEE RAG & BONE / SHORTS AG JEANS / SNEAKERS GOLDEN GOOSE
It's a spring arvo and you're geared up for a swim, a steak and a stella at a mate's. You could've worn thongs, sure, but then you wouldn't get to have your mates ask you where you got your sneakers. (Hint. It was Here.)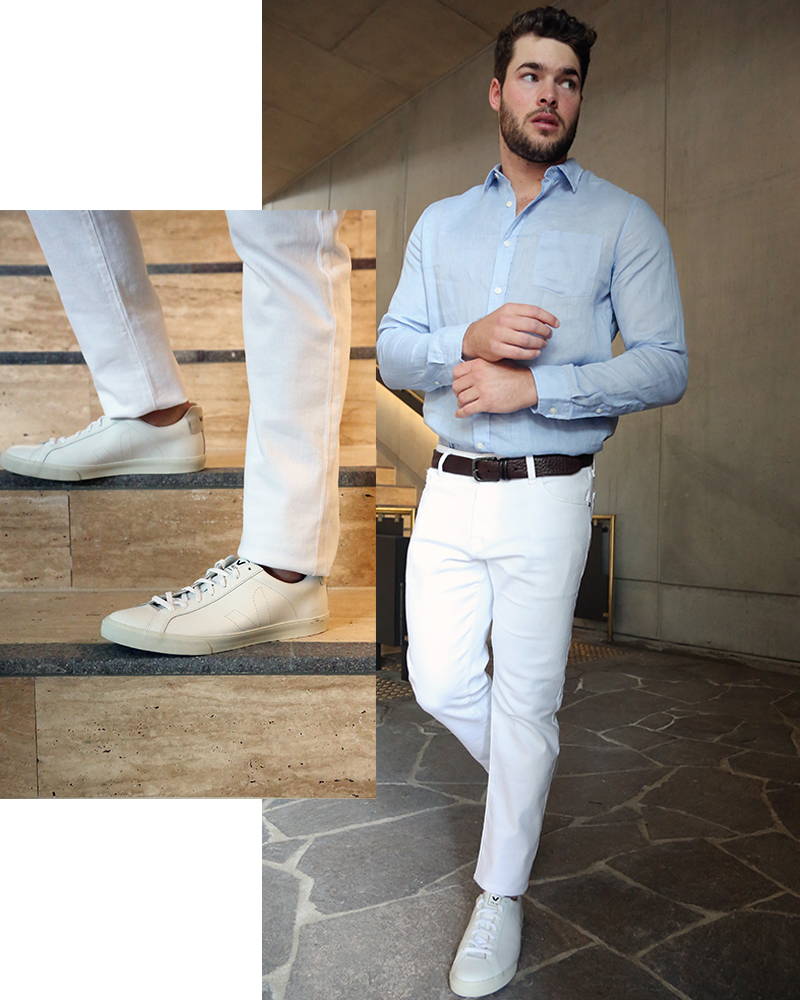 SHIRT VINCE / BELT POST & CO / JEANS AG JEANS / SNEAKERS VEJA
This is the moment that your style dips its toe into a little bit of smart casual with a light blue button up and a well-fitted jean, and somehow, your sneakers manage to follow.
CAP & TEE RAG & BONE / SHORTS J BRAND / SNEAKERS GOLDEN GOOSE
Ok. we've properly taken the dive into smart casual now. and the sneakers are totally stepping it up. more of a streamlined high-top, they aren't out of place paired back with a blazer .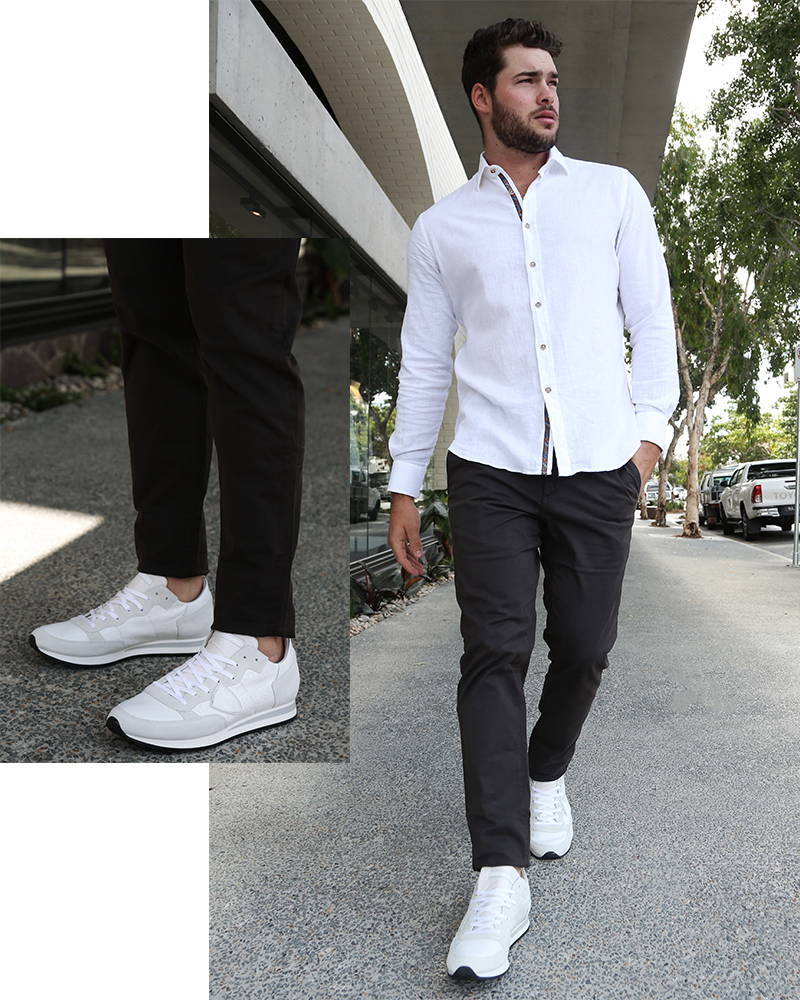 SHIRT INGRAM / PANTS RAG & BONE / SNEAKER PHILIPPE MODEL
A little bit more of a sportif shape, these sneakers emphasise an urban charm by providing just the right amount of swagger to a simple casual outfit.