40 Items you need before 40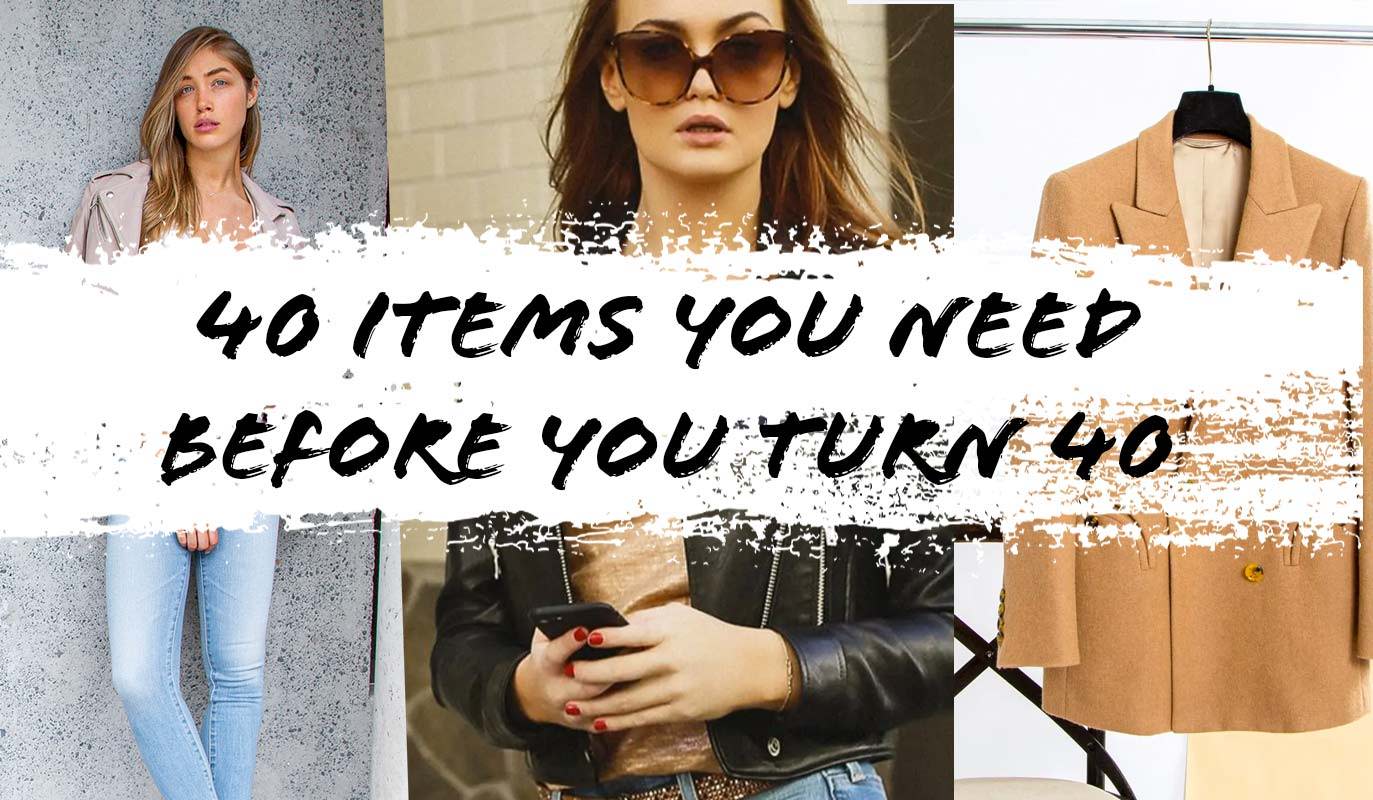 With my 40th birthday approaching (OK, I've got just over 18 months to go!), my mantra is to "Take on 40 like a Sophisticated Queen!". With that in mind, I've created a checklist of wardrobe essentials that will get you on the right track to dressing for success every single morning.
Check out these 40 items I really do think make those tricky style decisions a cinch - whatever the occasion. Invest in these high quality staples because they are the building blocks to making fashion over 40 a breeze.
"I can't wear that - I'm in my 40s!" is a saying I hear on the shop floor all the time. What is it with turning 40 that women think all of a sudden all their style options are limited? Sure, it can be a suitable time to rethink crop tops, side boob and wearing gym gear literally all the time (sorry ladies!), but turning 40 is a really interesting time for style!
I'm constantly inspired by women of all ages. I love the level of confidence that lies within the 40-something age range. For those who need a little push out of their style comfort zone, make sure you ask our personal stylists to help uncover what works for you - not just what's trendy. Let's get you looking forward to 40 with some new, fun and empowering style options. Bring on the 40s I say!
---
Download the Checklist
Visit our Brisbane Boutique to try over 100+ International Designers and complete your Top 40's List