Our queen of all things fun and effortless, stylist Hannah Walker, is here to show us exactly how to pull off the elusive off-duty-cool-girl look...And OMG, it only takes like 4 seconds. Sign us up.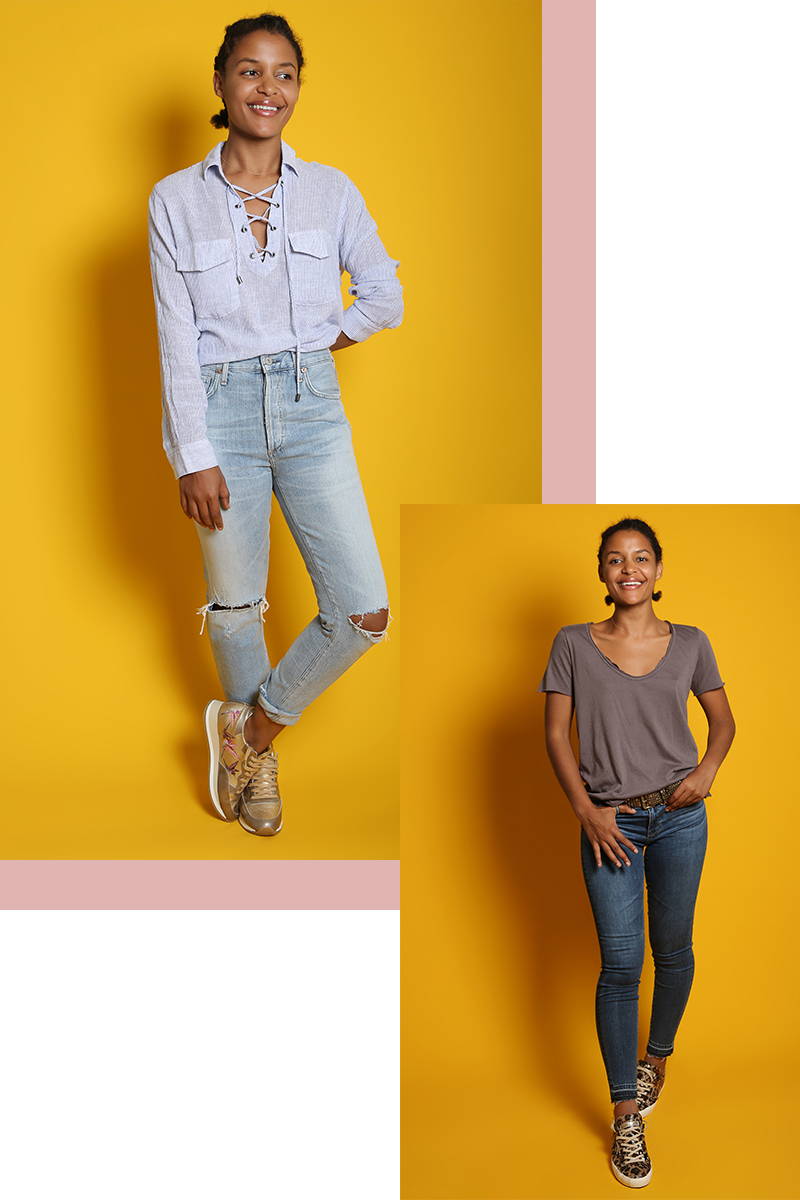 Keep it simple. You're a jeans-and-tee girl at heart, wear them with pride and wear them well-fitted and you'll never need to worry about how you feel in them.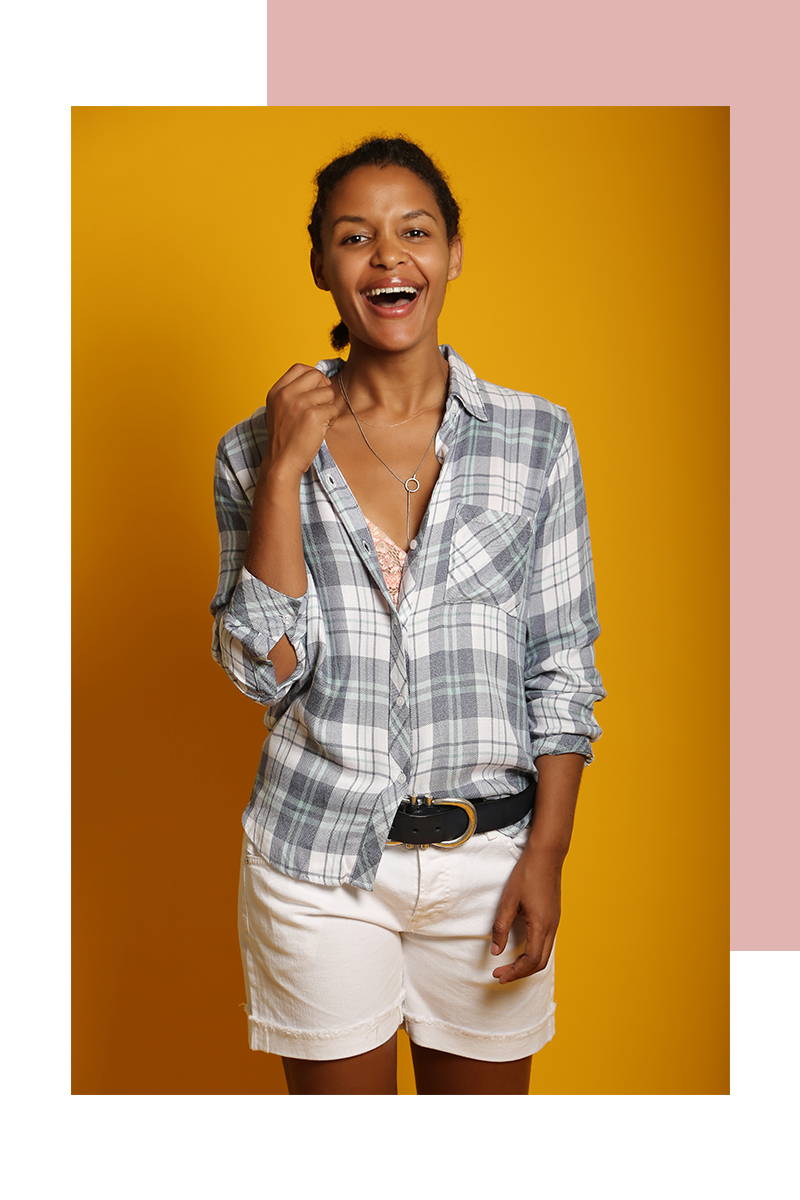 The secret to throwing something on in seconds is to, well throw something on in seconds. Leave a few buttons undone, only tuck half of your shirt in, it's the perfect amount of dishevelled without looking sloppy.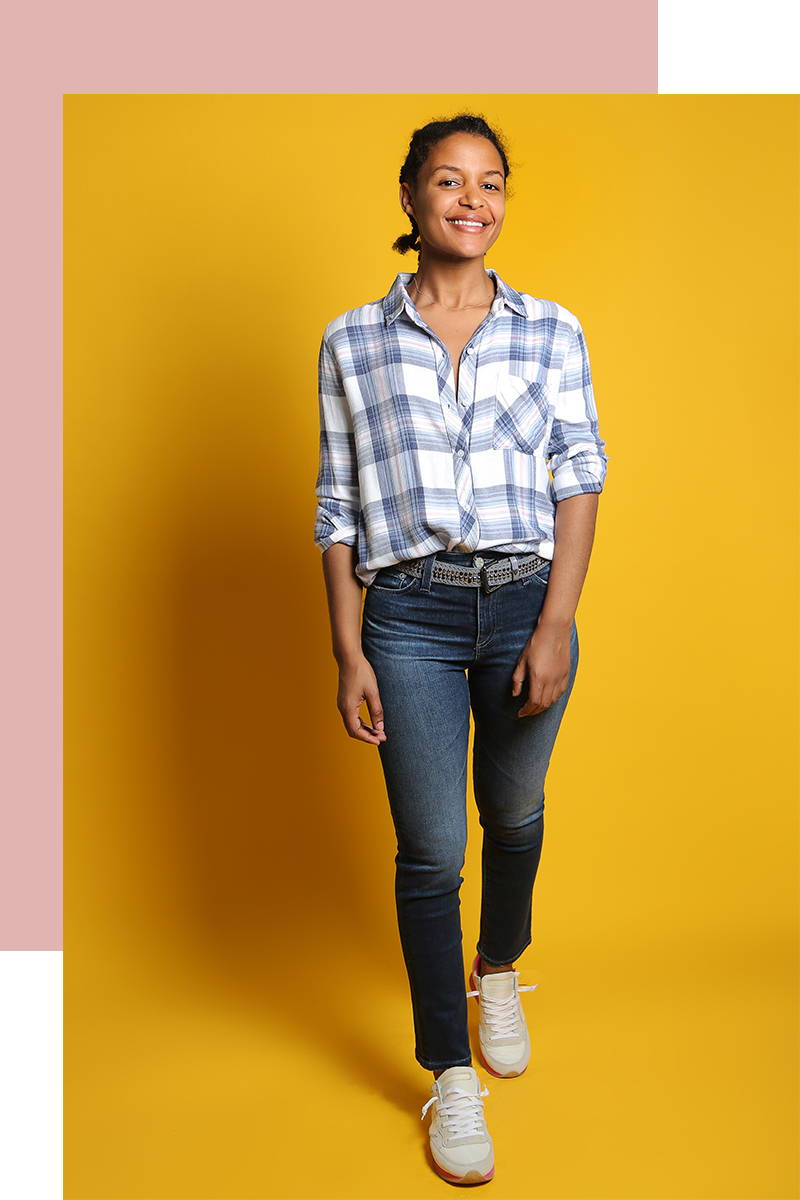 Jeans + blouse x sneaker = great outfit. Pythagorus theory revitalised. We may as well be expert mathematicians at this point. But seriously, it's a tried-and-tested formula, getting ready in four seconds has never been such a breeze.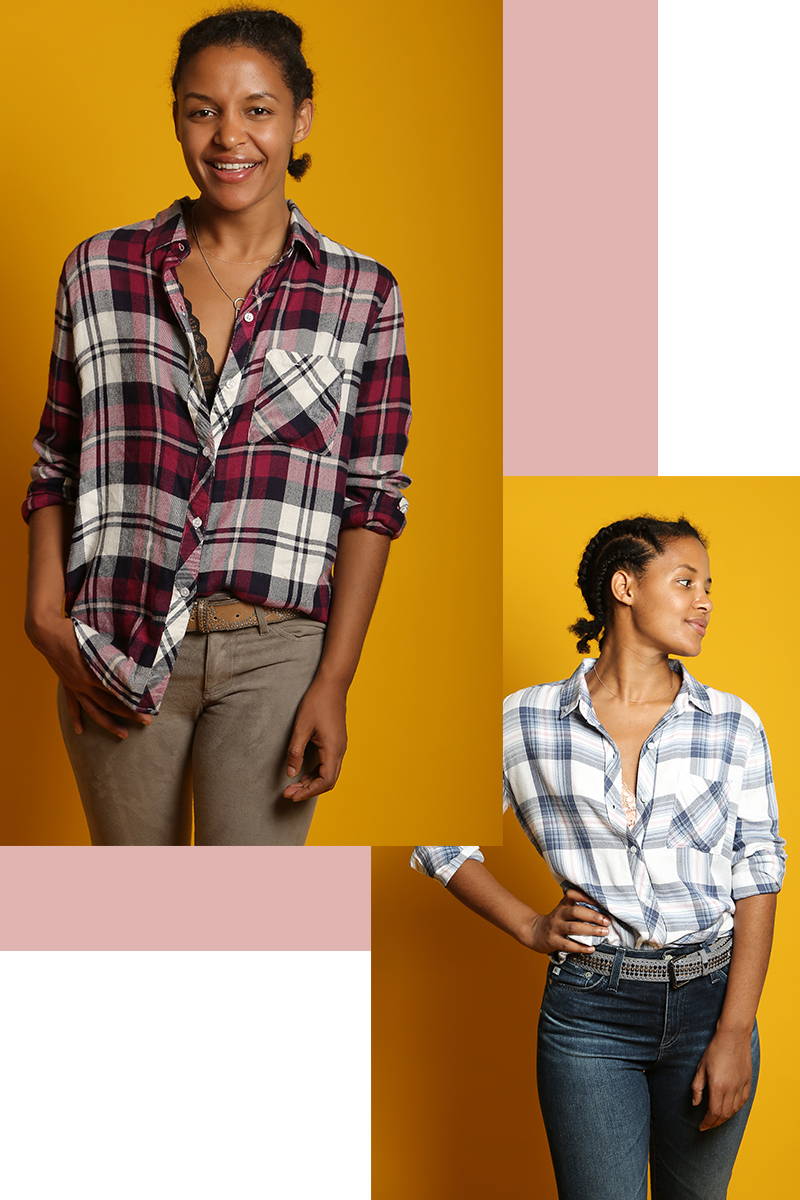 Ok, so we stole this one from the French girls, but be sure to show a tiny peek of lace, just barely visible beneath your top. It adds just a slight allure...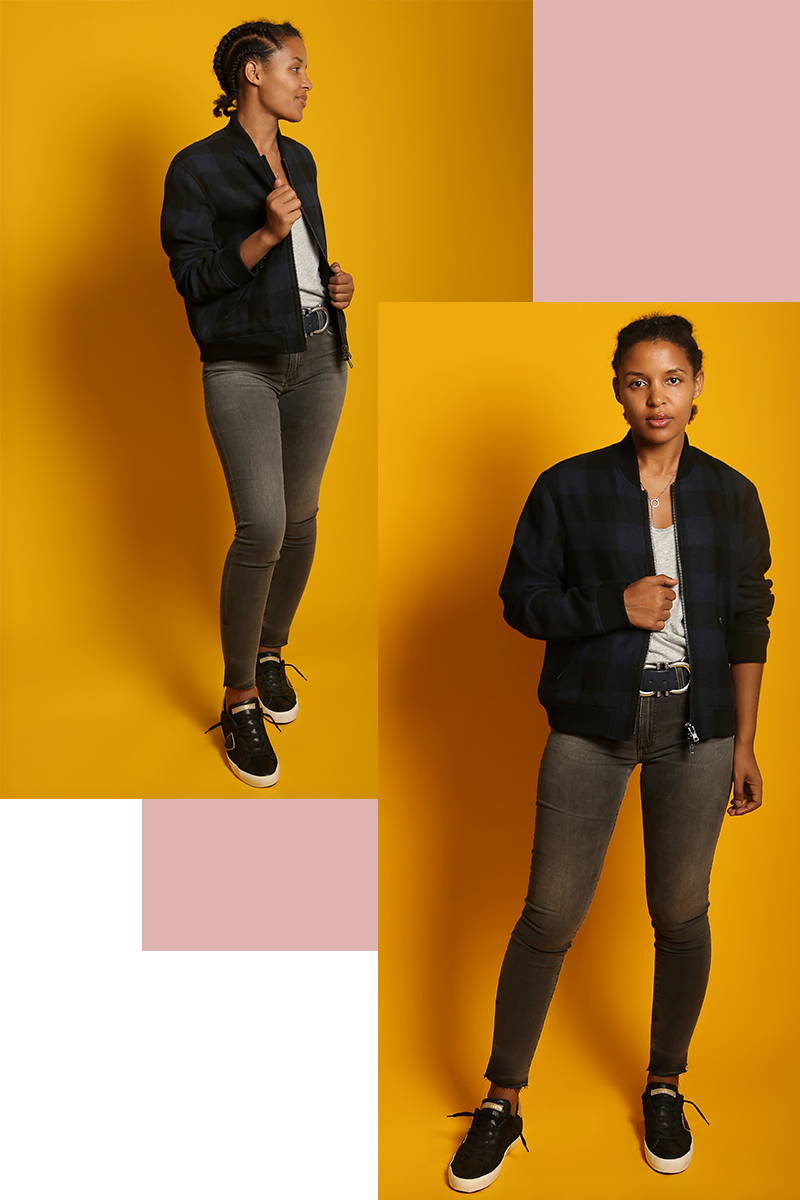 Adding a bomber over your basics? yes. Yes. A thousands times and forever, always YES.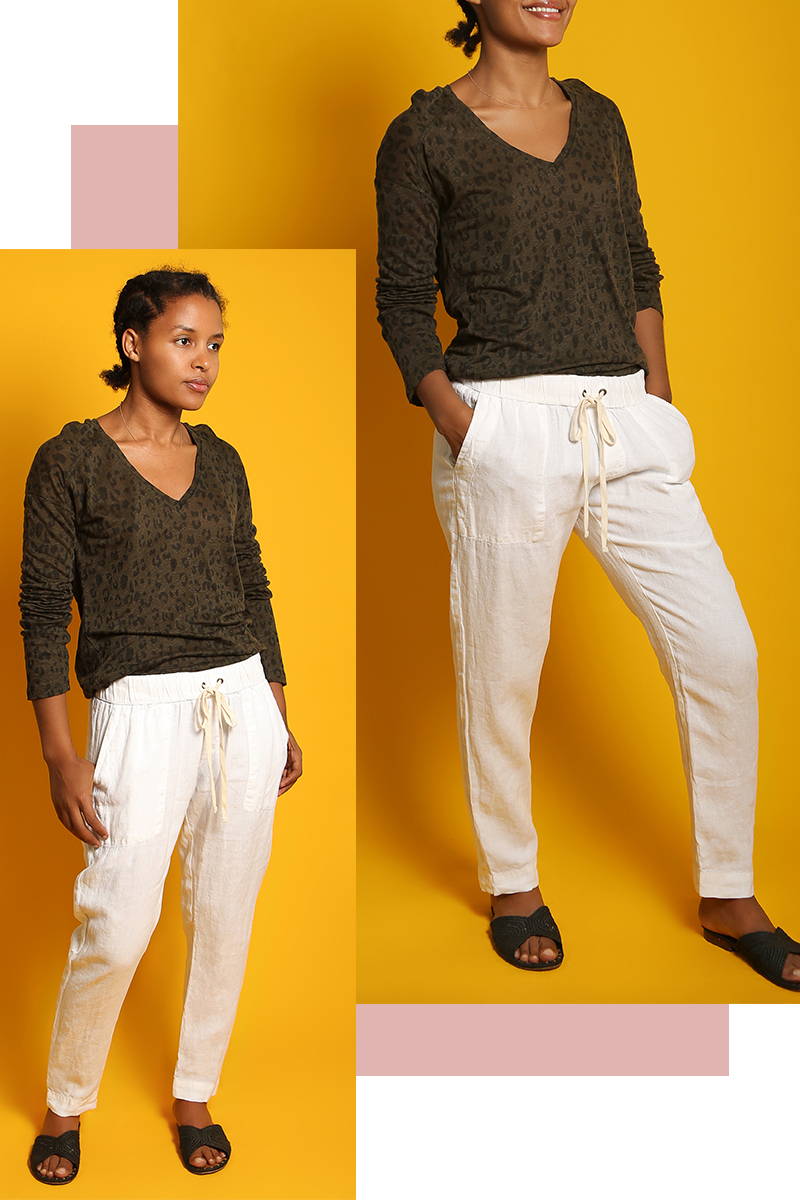 For all the times you want to wear your Lulu Lemons to grab a Sunday brekky, fight the urge. True comfort lies in the weave of a natural fibre. Step away from the spandex girlfriend, throw on this instead.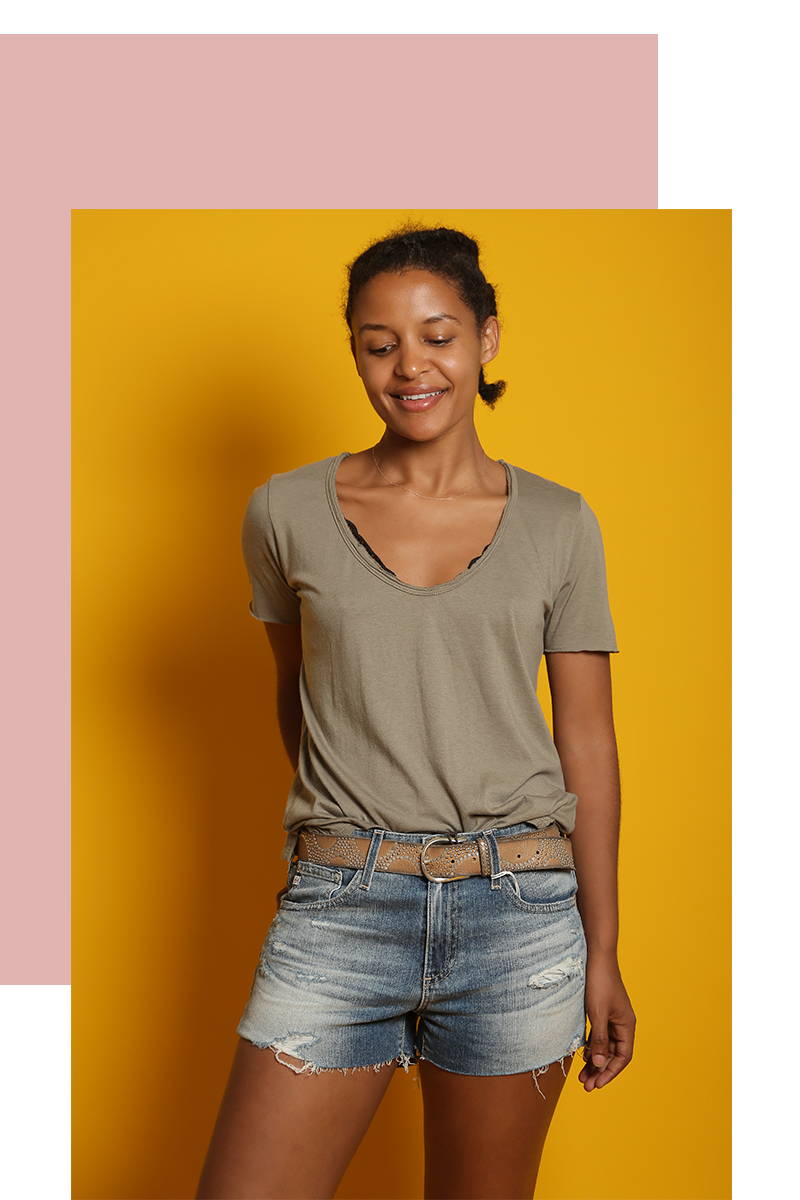 With a distressed denim short, statement belt and a soft basic tee, this is the very epitome of casual cool without spending any time outfit planning or coordinating. P.s the lace thing. It's totally working for you now isn't it.