There's nothing like the start of a new year, to focus us on our goals – and there's nothing like a new work wardrobe to help us feel like the most confident, authentic, and successful version of our professional selves. In fact, style can be a career superpower. Just like new activewear can get us excited to work out, some new work wardrobe pieces can give us the confidence and motivation to take on new career challenges, big and small.
Creating a capsule collection of work looks you love, not only helps you feel appropriately dressed for any meeting – but it also helps eliminate unnecessary stress by removing that "what am I going to wear today" panic from your already busy mornings.
To help you start the year off kicking goals, we've curated some looks and tips to help you feel on top of your game and your style at any point of the working week – whether that's a coffee or board meeting.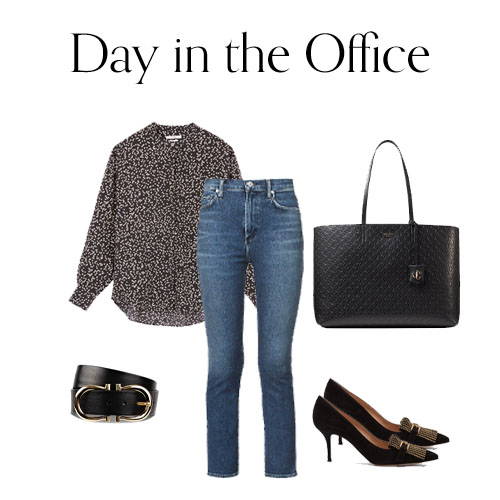 If you've shied away from jeans at the office, feel free to bring them into your rotation in 2022. Following a year (and then some) of working from home, denim has become an office-approved look, especially if styled with tailored blouses elevated (but comfortable footwear), and a sophisticated shopper or tote.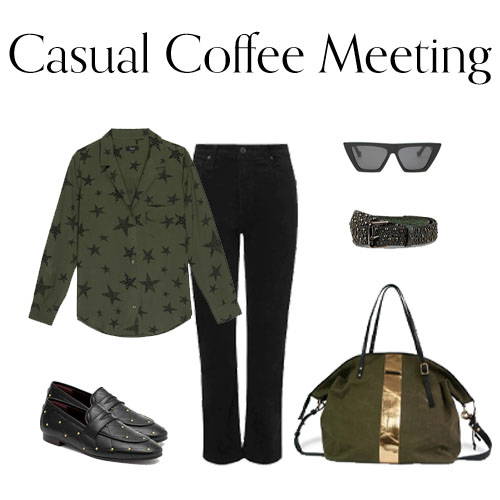 Meeting up with a client, mentor or industry connection for a coffee? Although dress codes and business meetings are becoming more relaxed, a coffee meeting is not the same as grabbing a latte with a friend – so be sure to stay away from distressed jeans or athleisure wear. Instead choose black jeans or tailored trousers and pair with an elegant but casual blouse. If you're meeting someone new and want to be remembered, choose a statement piece – this could be sunglasses from a lesser known designer, piece of jewellery, or printed top. These pieces can also help bring out your personality as well as break the ice.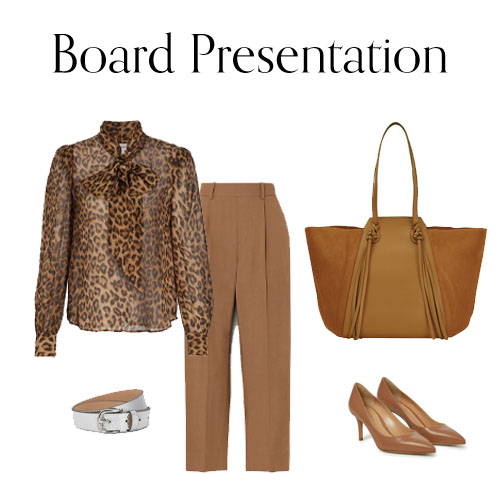 If you've got an important meeting and you know all eyes will be on you – you want to ensure you look polished but comfortable. One of the best shortcuts to achieve a boardroom look that makes you feel confident and chic? A blazer with a slight point of difference. Something that helps you stand out and impress without detracting from the content of your presentation. We love patterns like gingham or stripes and unexpected but not over the top colours – such as ivory or plum. Pair it back with neutrals or monochromatic tailored pieces. Heels and shoulder pads can also give an added dose of professionalism and confidence.
f there's one new look COVID's added to our work wear – it's work from home style. Although we are opening back up, many companies are still offering work from home days and as they say this may be "the new normal". Even though nobody may see you – especially from the waist down, it's important to still separate your home liffe from your office home life. Getting intentionally dressed can help you get focused, even things like wearing a house slipper or putting on a piece of jewellery makes all the difference. We suggest choosing extra comfy pants and pairing them with cotton basics that are elevated enough for those impromptu zoom meetings.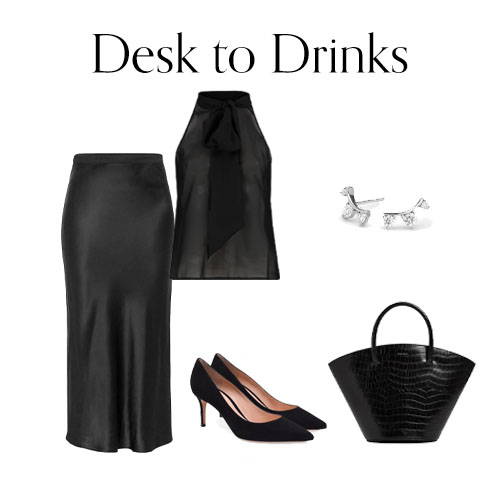 If you've got a networking event or office 'do straight after work, you'll want to wear something that makes you feel your best in both environments. We love a mid-length skirt that has the right hemline for office life but can immediately take you from desk to drinks – depending on the event, team it with a basic tee or button up black blouse and heels.
If you are ready to add some pieces to your existing work wardrobe or ready to do a major overhaul, our expert team provides complimentary styling in store and online. We can help create a custom capsule to your industry or profession and also offer free tailoring so that your suits, jeans, and blouses look perfecty polished.