Get A Masterclass On Event Skincare From Blow Beauty
---
Get A Masterclass On Event Skincare From Blow Beauty
You know about sunscreen and hydration -- but did you know about salty foods and the power of collagen therapy?
---
Summer is on the horizon! Hooray! The weather is warming up, and you're no doubt curating your perfect wardrobe of flowing maxis, open-toed sandals, and party dresses as you prep for event season AKA the endless rotation of race days, holiday work parties, end of year catch-ups, NYE festivities, and beyond.
Although we love us some beauty products, we're not experts. So to help us all achieve that sun-kissed glow (without damaging our skin in the process), we enlisted the guru of all things beauty, Desiree Meyer from Blow Beauty. And we're glad we did! Because we learned things outside of the usual "stay out of the sun and drink loads of water" advice. Read on for her top tips and get your glow on all summer long.
---
Tip #1 The Key To Good Event Skin Starts the Night Before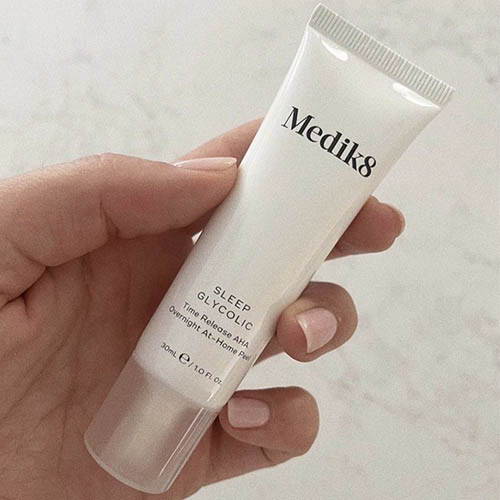 Desiree's first piece of advice? Don't leave skin prep until the day of your event. "Amazing event skin starts the night before. You want to choose an at-home exfoliation (either a manual scrub or peel) to lift any dullness and brighten up your complexion."
As product-obsessives, we needed to know her top picks. "Personally, we're huge fans of Medik8's Sleep Glycolic. It's an AHA (alpha hydroxy acid) peel that works as you sleep and has zero downtime. It's perfect to prep skin before a big event. However, if you're looking to generally transform dull uneven complexions into brighter smoother skin -- this is going to do wonders. Aspect's Fruit Enzyme Mask is also a great gel-exfoliant for a quick pick me up."
---
Tip #2 Avoid Salty Food The Day Before
Another less spoken about tip is food. Desiree explains, "you want to avoid excess salt for 24 hours beforehand as salt creates bloating and puffiness." Unfortunately, sodium helps your body retain water, so the more sodium your body holds the more bloated your skin will look. This can show up as bags under your eyes and it can also lead to dehydration which we know leads to dullness and dry skin. Basically, step away from the fries for at least a day or two leading up to your event.
And if you're looking to add some high-quality skin foods to your prep, Desiree suggests "anything that is rich in omegas such as salmon and good fats, you can also take a supplement".
---
Tip #3 Book In Some Professional Treatments In The Lead Up To Your Event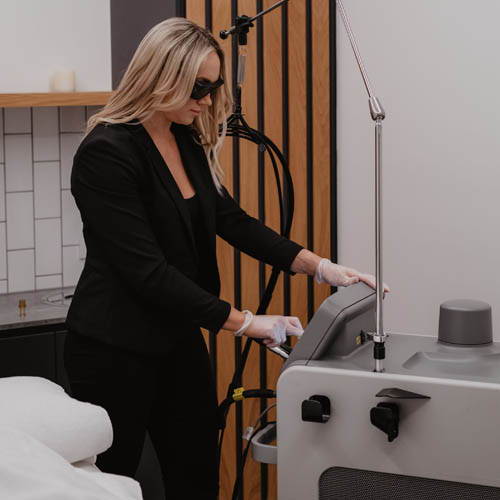 If you're on top of your prep or particularly excited about an event, booking in some professional treatments a couple of weeks before the big night can garner huge results. These treatments get a lot of hype and sometimes it's difficult to gauge if they're worth the investment. Desiree explained, "anything that uses heat or friction to create mild trauma is going to stimulate your skin and is an excellent choice. Collagen Induction Therapy (you may also know it as skin needling or micro-needling) is amazing and your one-stop shop for collagen production, treating your fine lines and scarring, and evening out complexion. If you're short on time a series of HEALITE LED treatments are also brilliant and only take 15 minutes. If you're looking for tightening and lifting, the Genesis Laser is your go-to and it also helps with pore size".
---
Tip #4 A Consistent and Quality Skincare Regime Is Still Important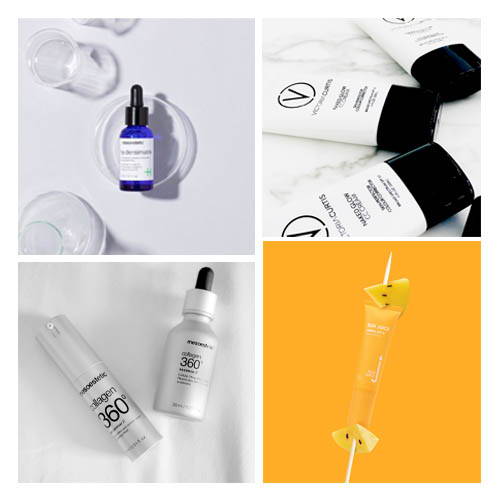 As much as a day before peel and professional treatments can make your skin pop, the truth is that just like any healthy habit -- consistency is key. The more you can incorporate quality products regularly into your routine the bigger benefit you'll see long-term. Although each person's arsenal is going to be different there are some essentials that belong in everyone's kit.
Vitamin C Serum
Desiree says, "Starting their day with a Vitamin C serum is going to be one of the best product decisions you'll make. It's amazing for brightening your complexion and protects against pollutants and environmental toxins that can age the skin."
Hyaluronic
You've probably heard about hyaluronic acid and with good reason. Famous for its moisturising, anti-aging, plumping, and filling action this serum is a must-have in your beauty arsenal. Desiree's pick? "This version from Mesoestetic plumps the skin for that dewy look and is the perfect antidote if you're dehydrated. It's also great to use as a primer under your makeup".
SPF
As Aussies, wearing sunscreen is just part of the deal. Desiree's fave? "I love Sun Juice's Mineral Tinted SPF 15. Like a BB and CC cream, its tint is self-regulating and adjusts to most skin tones for a natural, blemish-free, and healthy glow. Plus, it smells ah-mazing."


Moisturiser
Not all moisturisers are created equal. Rather than just hydrate the skin, look for a moisturiser that has some added benefits. Desiree says of Mesoestetic's Collagen Intensive 360 Cream, "this firming cream is made from enriched marine collagen. Meaning it not only hydrates your skin but counteracts volume loss."
The All-In-One
When you are strapped for time or money, Desiree says, "go for a BB Cream. At Blow, we love this option from Victoria Curtis. It's a full coverage foundation with a built-in primer, moisturiser, and SPF 30 protection. The ultimate skincare/makeup hybrid."
Her Other Hot Tip?
If you want to layer your serums like a pro, Desiree recommends, "always start with water-based products like primers and then layer on your oil-based products afterward. It sets your skin up for a glowy look that'll last all day". We also loved her unexpected expert tip of keeping your skincare in the fridge to prolong their shelf life!
---
Tip #5 There's More Than One Way To Get A Sun-Kissed Look
Nothing beats a sun-kissed look. Booking in for a salon spray tan always makes your event dress pop. If you've always felt that certain colour dresses were off-limits to you, guess again. Desiree says, "a tan can help you wear shades that you previously may not have considered. So, if you've found your perfect dress but feel washed out, it's definitely worth getting a tan."
She also says that spray tans aren't your only option. "These days there's a tonne of at-home illuminating products for face and body. From spritzers to primers, you can do a lot from your bathroom to get that sun-kissed glow".
---
Housed in Albion, Blow Beauty can take care of all your beauty needs. Truly a one-stop-shop they offer some of the most innovative non-invasive treatments and technologies and are home to some of Brisbane's best therapists, brows, and make-up artists. Their boutique range of services include their signature facials (one of our favourites), waxing and laser hair removal, cosmetic tattooing, LED and genesis collagen remodeling, plus make-up, brows, lashes, and nails. They also offer a complimentary skin analysis and treatment and product recommendations.
---
---