Eleventy Milano: Mens Italian Luxury
---
Eleventy Milano: Mens Italian Luxury
Quality materials, artisan crafted, and endlessly practical
---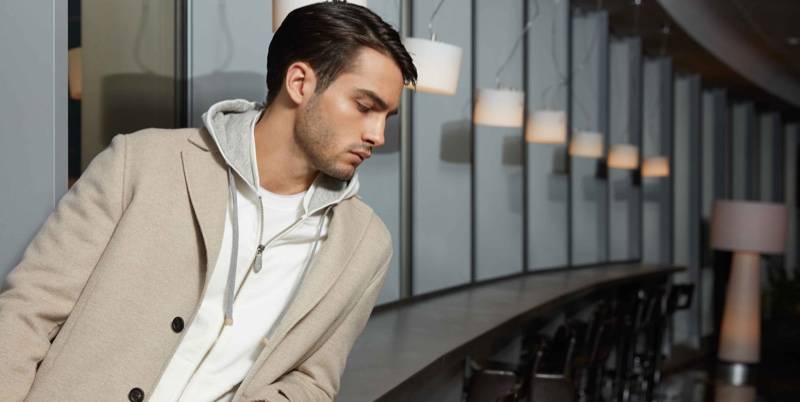 One of our most sought after men's brands has to be Italian designers, Eleventy Milano. The designers founded their line on the idea of "smart luxury" and this concept is pretty apparent in every one of their designs. A quick glance over their collection and you'll find pieces from tees to blazers that are effortless, laidback, but also have something remarkable about them. That's the thing about Eleventy, their pieces are practical but not expected. 

If you're looking for something that's a cotton shirt but not the stock standard button up that every man and his dog own, then Eleventy has your options. It's 100% Italian cotton because like all Italian designers, Eleventy invests in high quality materials, but it's interesting design and subtle hued coloures make it a stand out performer – but not over the top or too showy. For those that have a high attention to detail, you may also notice that even its buttons are made in a subtle but sophisticated mother of pearl.  

Another one of our favourites are their polos. Again, if you love a polo shirt but are sick of sporting the same Ralph Lauren as everyone else at the bar — this is for you. The Eleventy version still has all the trimmings of a polo such as a fold over collar and mid short sleeve — it's just done with a little more character. Think a contrast between the colour of the collar and the tee, a ribbed hem, a cool brown sleeve trim, and a knit design. 
We also love this designer for the way they create superior pieces that you cannot find anywhere else. Thier ability to create a sophisticated single breasted jacket with peaked lapels that is also anti-crease and can be hand washed? It's definitely made with the traveling man in mind.
It's this blend of thought, craft, and philosophy of this designer that has made Eleventy a Calexico classic for years and Nicky has developed a great relationship with the Eleventy team. Check out the full Eleventy Milano Collection and add some luxury pieces that are noticed but don't need to shout, made by quality craftsmen, and are endlessly versatile in the Australian man's wardrobe.  
---